1959 Omega Seamaster (Ref. 2990 1)
We've discussed the added allure of variance hunting before, but when a unique variance or rare example of a reference we already really dig pops up, it really elevates the piece to a special place.
 In the late '50s, Omega produced some of the coolest looking, most reliable, and  functional wristwatches of the era. Omega's design language in the '50s was understated and handsome, but it had its own distinct flair that's become instantly recognizable for watch collectors. These were watches with design cues that boldly telegraph the period in which they were produced, yet work unbelievably well with modern fashion and the ref. 2990-1 is just one great example of the design touches that allow '50s Omega's to excel at the vintage/contemporary dual life trick.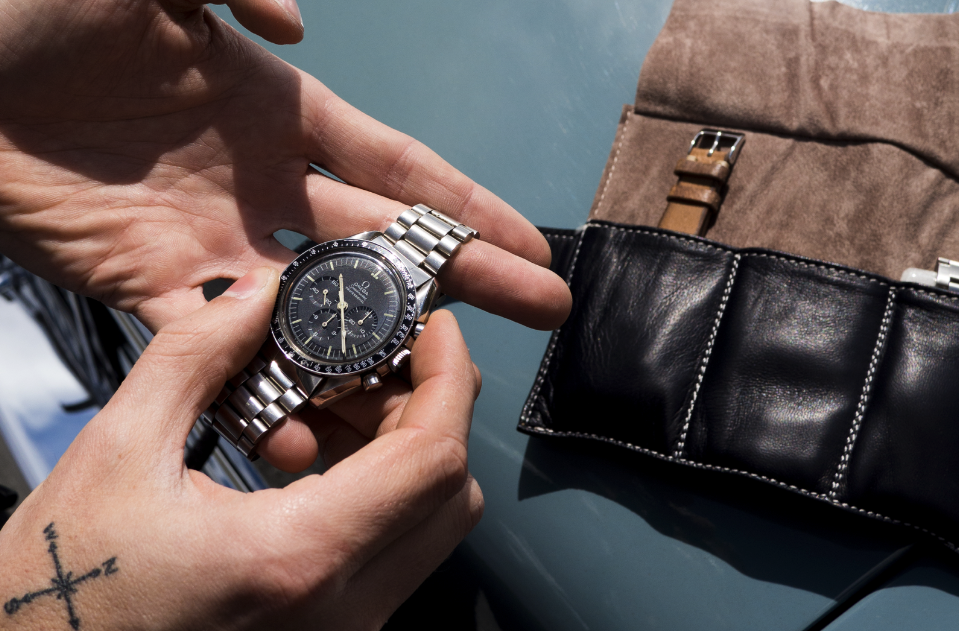 Ready to make a move?
Check out our current Omega Collection
Shop Now
Most of the ref. 2990-1 Omega produced were called "Ranchero" models and sported that text on the dial, however, a rare few were made with the legendary "Seamaster" name on the dial instead. While these watches — called "Seacheros" in watch collecting circles — are virtually identical to their "Ranchero" counterparts, the "Seamaster" branding makes them a unique little subsect of an already fantastic watch. How exactly did such a glitch in the Omega matrix occur? In this episode of our series What Is On My Wrist, Craft+Tailored CEO gives his take on a lovely example of a white dial "Seachero" from 1959, which is powered by the classic cal. 267 manual winding movement. It's a beautiful and exceptionally versatile watch with a cool extra facet of history emblazoned right on its dial! As far as showing its age, this watch's case exhibits signs of being very lightly polished in the past, but retains thick and symmetrical lugs that exhibit very minimal signs of use. The Omega signed crown is believed to be the original to the watch and its case back retains its factory markings in their intended deep and crisp condition. The watch's white dial is in exceptional condition and remains very clean throughout, displaying a beautiful creamy patina with no blemishes. The applied gold markers and logo are in beautiful condition and show no signs of oxidation, and the radium lume plots have achieved a handsome golden coloration and exhibit no degradation when inspected under U.V. light. The original radium hands match the dial perfectly and display no degradation under U.V. light inspection. It's the perfect example of a watch that's aged gracefully, but hasn't been abused. 
Never miss a beat
Sign up for our newsletter to receive updates and exclusive offers