How to Care for Your Vintage Watch
We put together a few basic tips to help you keep your vintage watch in the best condition possible so you can wear it, enjoy it, and pass it along to future generations.
First things first: 1 – Get your watch serviced.   We have a full post with everything you need to know about servicing your watch right here.
2 – Do not wear your watch in the shower.  Even with freshly replaced seals and a successful pressure test, the shower is no place for your watch – vintage or otherwise.  Soap scum is the main concern here.  Your shower products will buildup on your watch making it vulnerable to leaks, scratches, and bracelet stretch.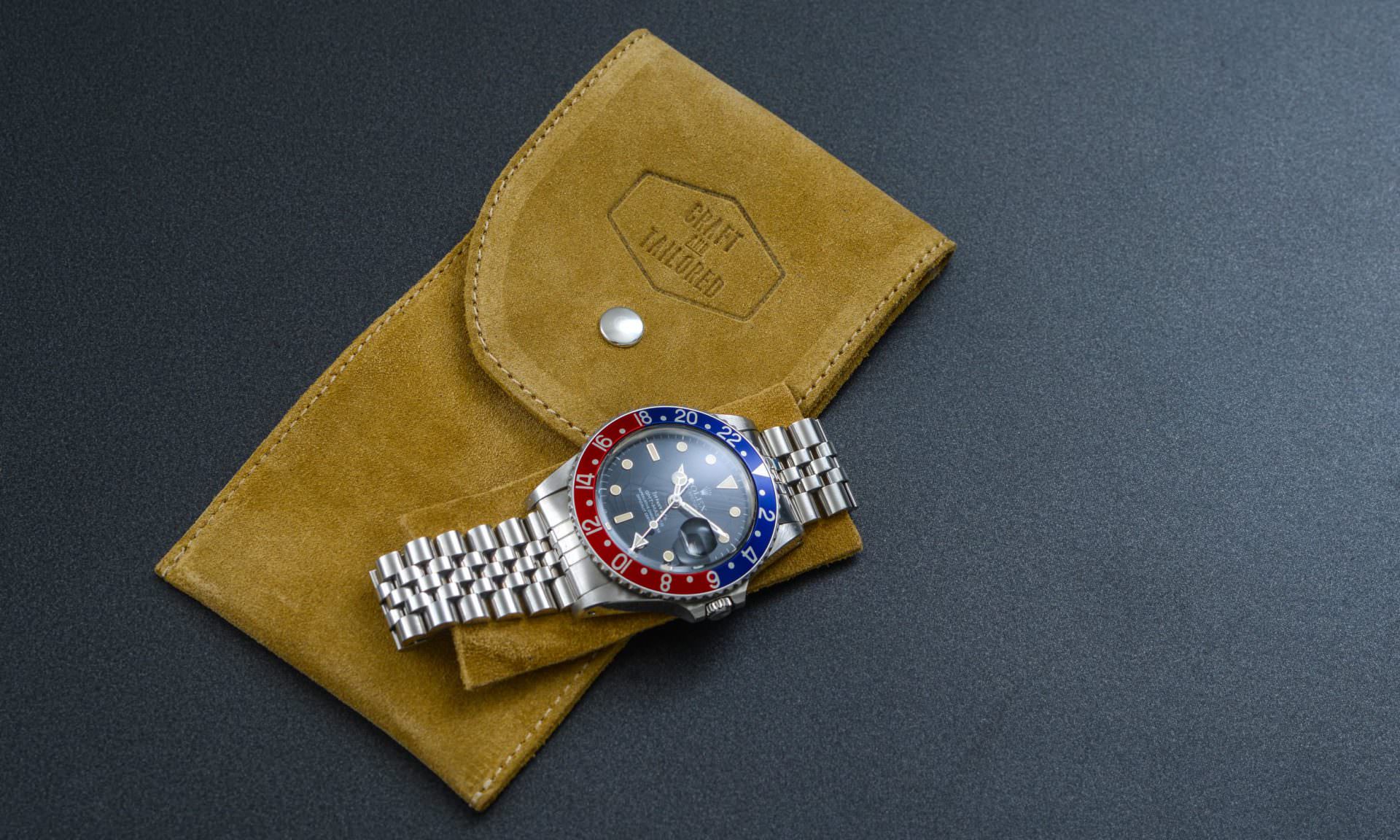 3 – Store your watch safely in a cool dry place.  If you do not have a designated watch box, a leather lined tray or catchall (on your dresser or in your closet) is a good resting place for your watch.  A soft surface will help you avoid accidental dings and scratches.  Our leather pouches also work well if you have a few to store at home or plan to travel with more than one watch.
4 – Leave your watch on your wrist when traveling.  Your watch shouldn't set off metal detectors so there is no need to put it in the bin.  You do not want your watch getting tossed around as bins are shuffled and you don't want anyone to snatch it while you are being subjected to a pat down.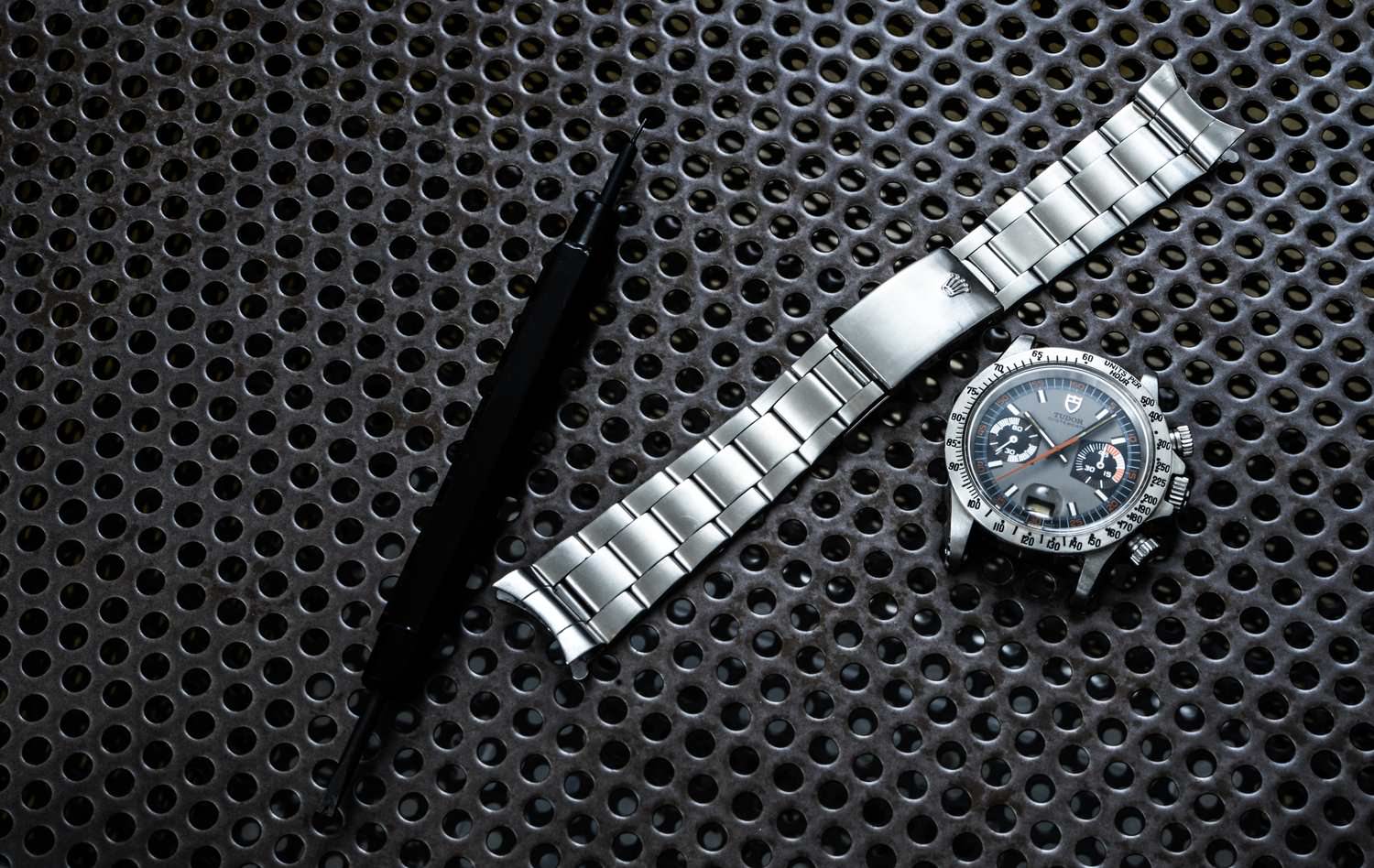 5 – Clean the bracelet.  Every so often, remove the bracelet from the watch and give it a gentle cleaning with warm water and dish soap.  A toothbrush works well for getting in between the links.  Removing dirt and grime will help reduce stretch over time.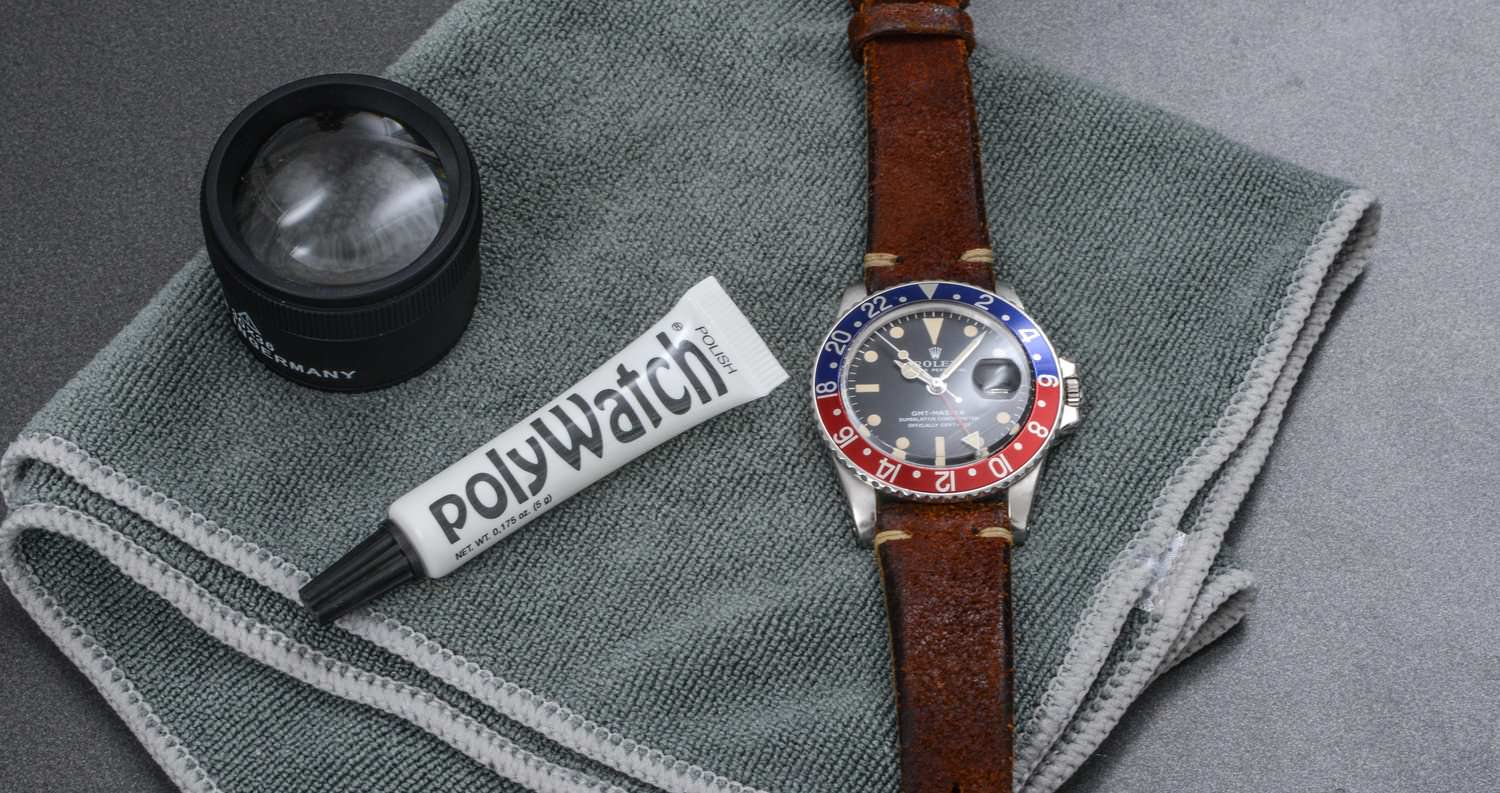 6 – Check the crystal.  Occasional scratches are inevitable but you can easily keep the crystal looking good with a quick Polywatch polish.  We have a handy video  guide that explains the proper way to Polywatch right here.
Click here to visit the shop and browse our collection of tools and accessories.
Never miss a beat
Sign up for our newsletter to receive updates and exclusive offers