Staff Selects for December 2022
Surely if you've found yourself reading the C + T Journal, we don't need to point out the reality that the vintage watch world is one primarily fueled by passion. The truth is that everyone involved in the vintage watch space on both sides of the glass is a nerd on some level about these little mechanical marvels – and that includes every member of the C + T crew!
Everyone on staff here is a horology nerd and/or a vintage watch aficionado of some sort, and we get the same thrill handling the rare pieces, unique finds, and unexpected examples that hit our shop as you do! It's a big part of what makes the gig such fun. So we've decided to start sharing monthly staff picks from our current inventory. After all, you can't keep 'em all, and you can only wear two at a time (just ask Keith Richards) – so this is our way of taking ownership of the pieces we fall in love with without actually owning them. Sometimes, we hate to see them leave, but we love to watch them go.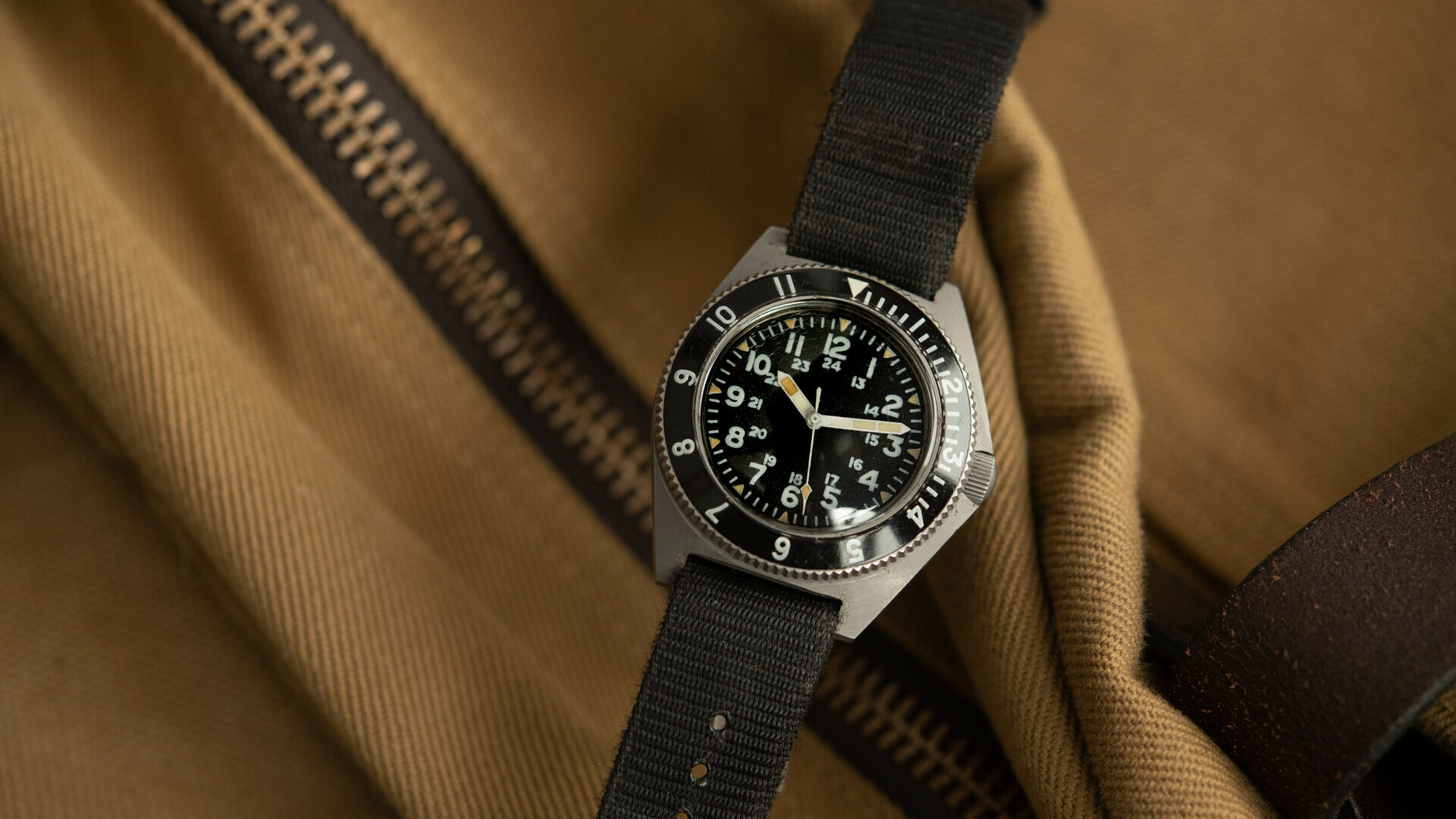 Cameron Barr
CEO/ Lead Barista
1976 Benrus Type-2 (Class A) "Milsub"
For most watch collectors, the Benrus Type-1s and Type-2s need no introduction. I'm a huge fan of them and I particularly like this example because of what great shape it's in. These are extremely well-made military divers and they embody what you really want to see in a US military-issued dive watch. The fixed lugs, asymmetrical case, and a simple, legible dial and hand layout give these watches an all business, purpose-built feel and functionality, and they have a specific spirit to them that a lot of other military-issued watches don't. I also like these a lot because they're a watch that draws attention from fellow collectors and watch nerds, but don't attract too much attention from most people. It's all insider appeal.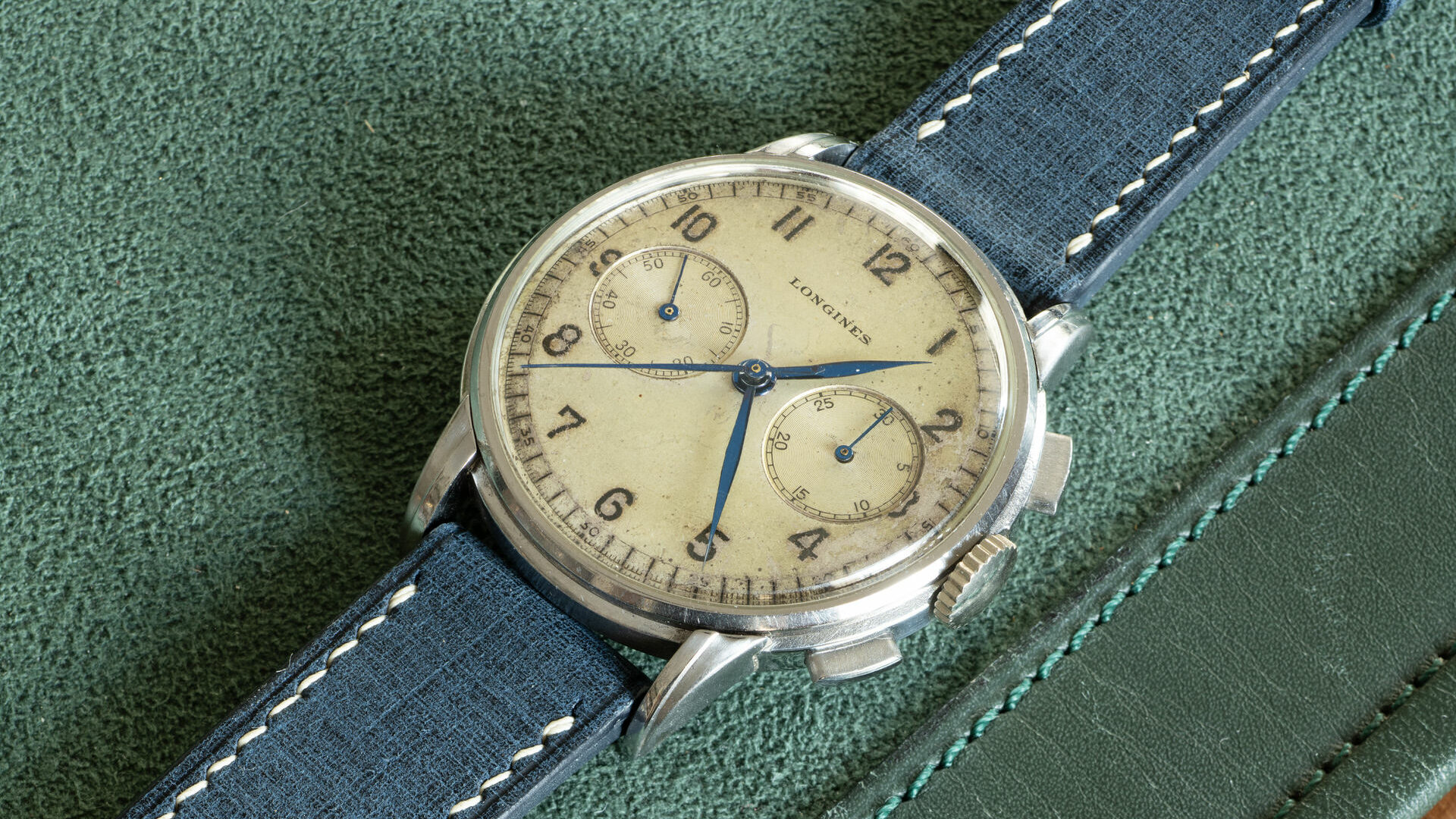 Tyler Vanes
Chief of Operations/Vintage BMW Lover/Hater
1944 Longines Flyback Chronograph Cal. 13ZN:
People in the watch world throw around the term "best of all time" pretty freely – especially when talking about movement, but I don't think many will disagree that it truly applies to the Longines 13ZN. It was the first flyback chronograph, which went on to inspire pretty much every other watch brand worth its salt to create their own version of the complication. And not only is it the first, it's actually really well made, too, which is rarely the case for the first iteration of anything this technical. Being the pioneer and nailing it out-of-the-gate is what makes these Longines so celebrated, and the one we currently have in the shop delivers that history and all the charm and vintage aesthetic I'd personally want in a 13ZN. From the tastefully aged dial with vivid blue hands to the large 37mm case and square pushers, there little more you could want in a vintage chrono from this era.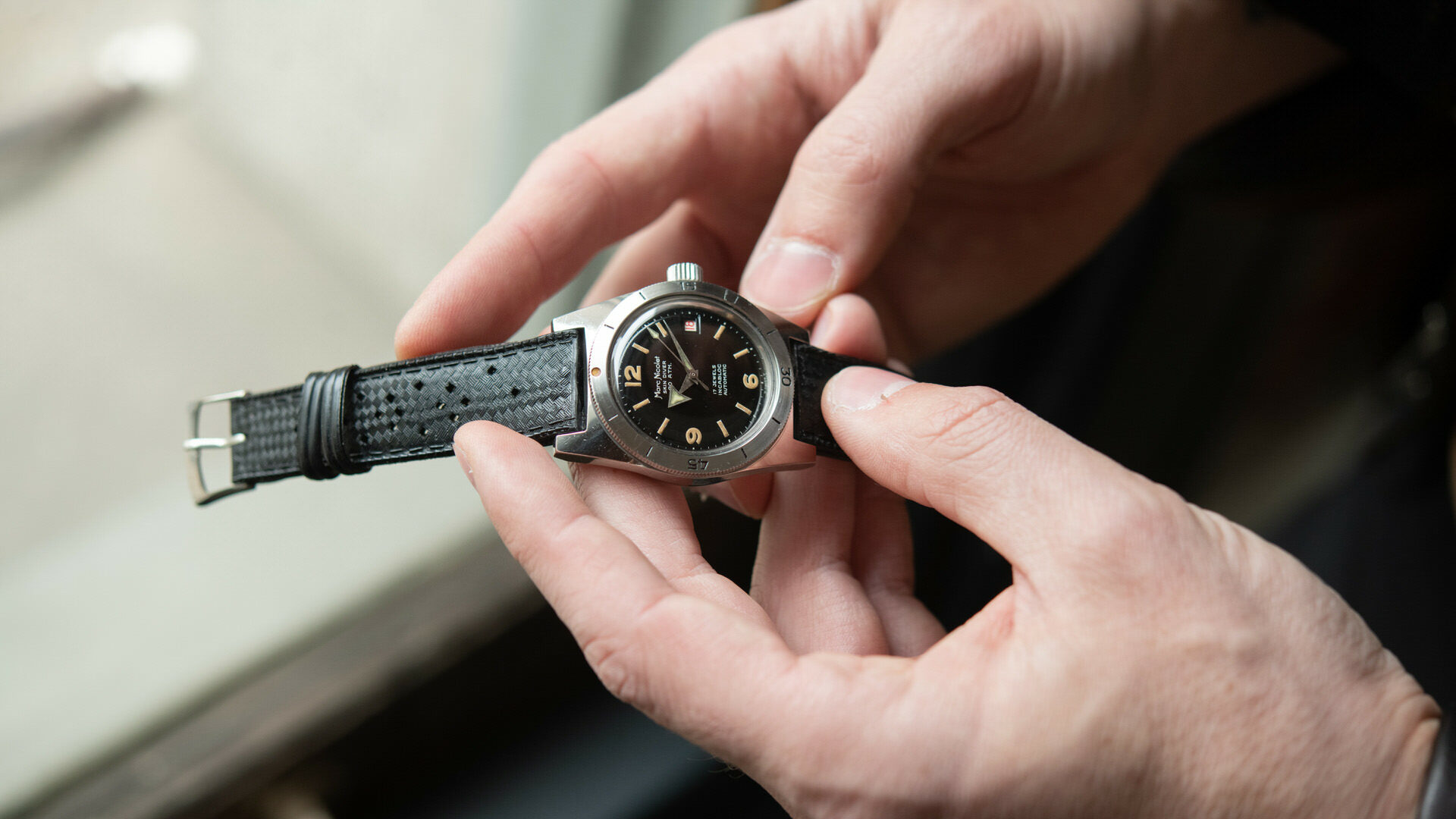 Chris Elkjar
Creative Director/Conceptual Punk Rock Icon
1960s Marc Nicolet Skin Diver 20ATM (ref. 764): 
There's just something about a classic skin diver design that has always resonated with me. This is one of the more interesting examples we've had in the shop in recent memory and I'm a total sucker for an aged dial. The patina on this example is so good, it looks like it could be a modern reproduction. Dollar-for-dollar, I don't think you could find more value in a watch on the site right now. Please feel free to DM for my address and send it along if you're feeling generous as this would be a great Christmas gift for me.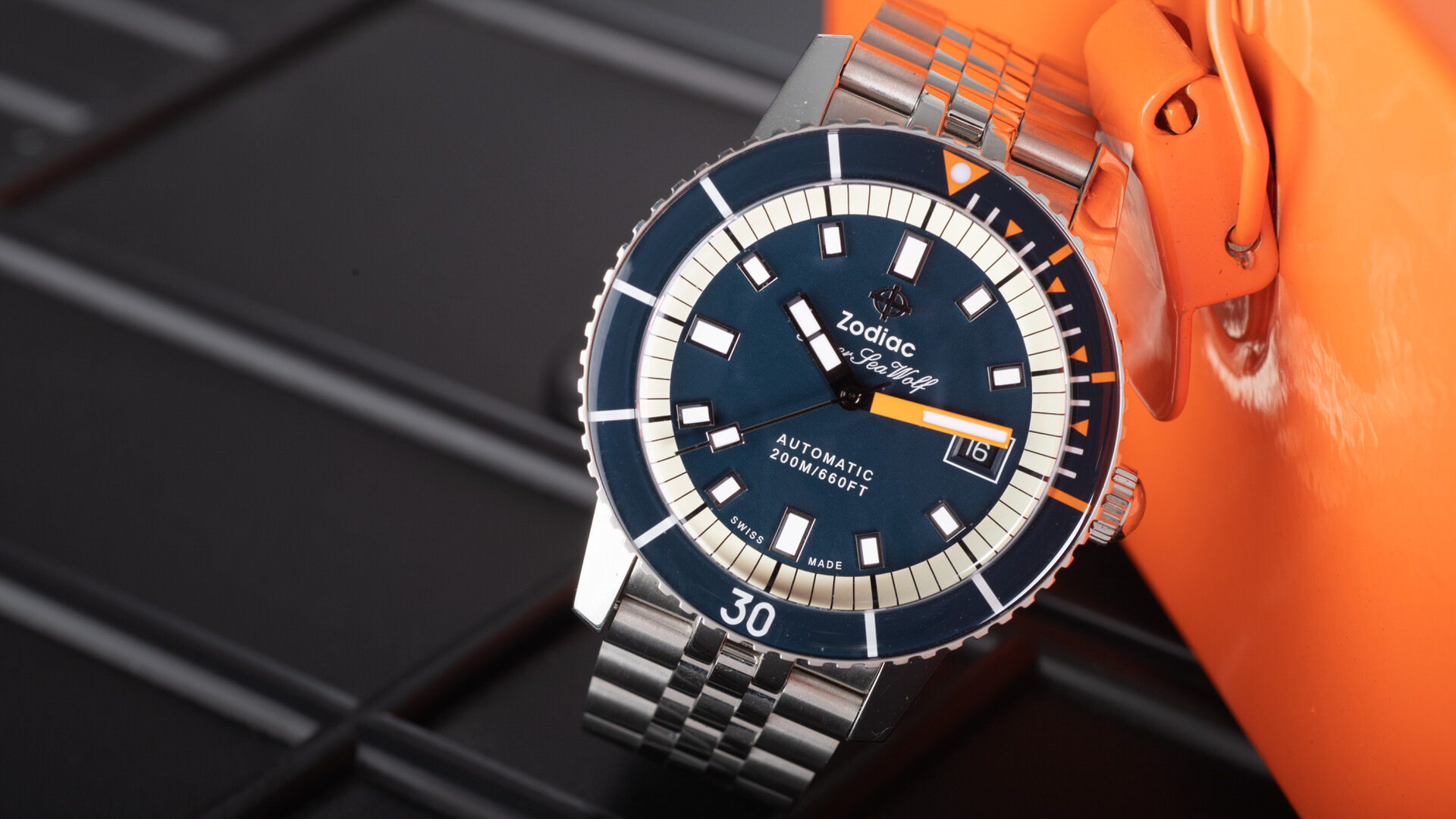 David Von Bader
Senior Editor/Best Guitarist on Staff
2022 Zodiac Super Sea Wolf Compression (ref. ZO9266) Navy:
I was already a big fan of the new heritage-inspired watches Zodiac has been putting out in recent years, but adding them to the offerings we have at C + T has really sent me into overdrive on them. I think for a carefree, stylish, but undeniably vintage-looking dive watch, you can't do much better than the Super Sea Wolf Compression in this colorway. It's a fun watch with a little pop of color, but at the same time a versatile and serious piece that can be worn in a lot of scenarios, and the price point is unbeatable for what you get.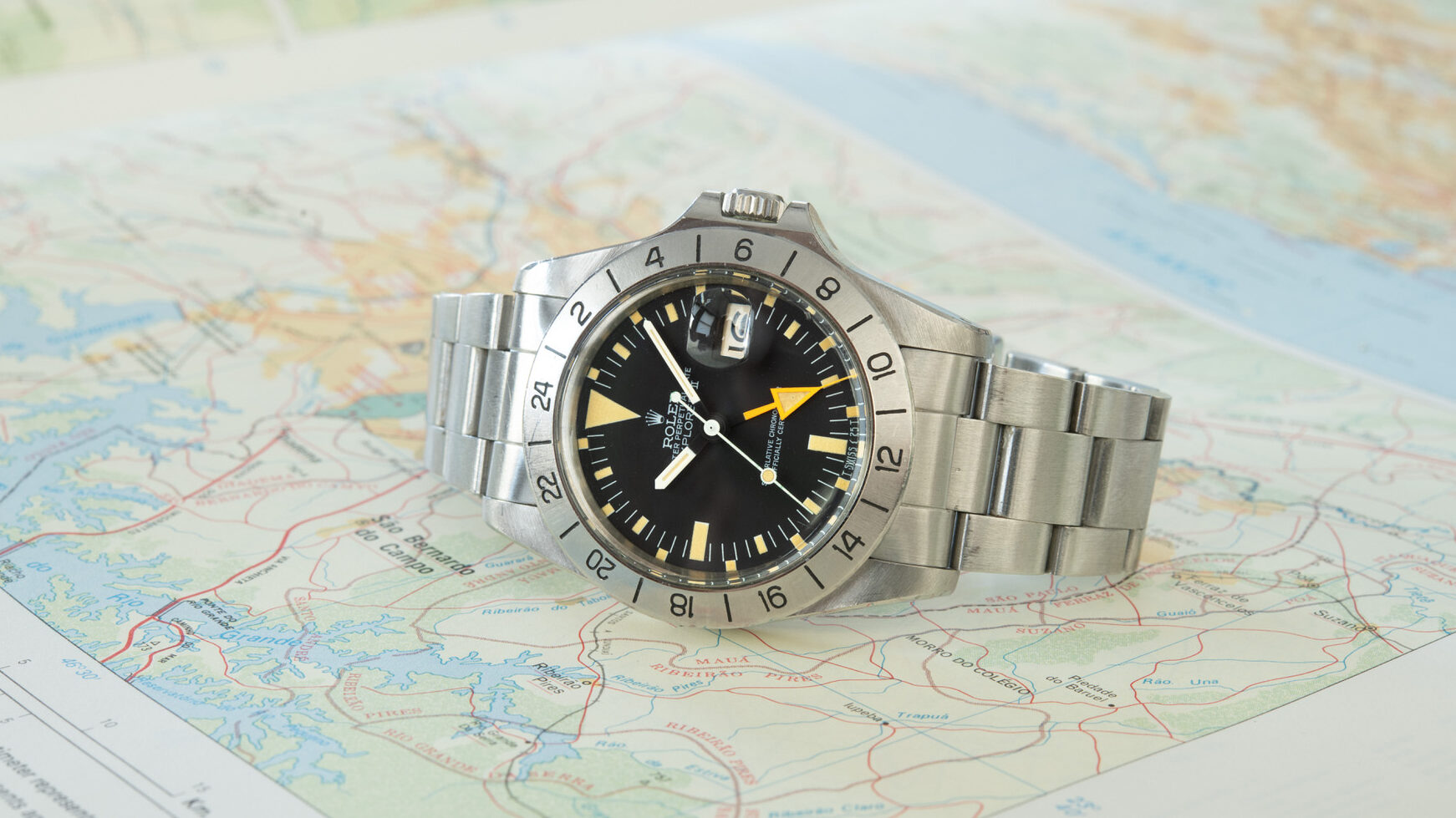 Brian Kim
Legal Department/Chief of Fashion Police
1981 Rolex Explorer II (ref. 1655) MK V Dial: 
I absolutely love this 1981 Explorer II ref. 1655. When this watch was first introduced in 1971, it looked so utility-focused and different from all the other watches in Rolex's collection. I love the steel bezel and that quirky dial layout with the minute track and alternating lume plots. Also, orange is my favorite color, so of course I love the 1655's signature big orange 24hr hand!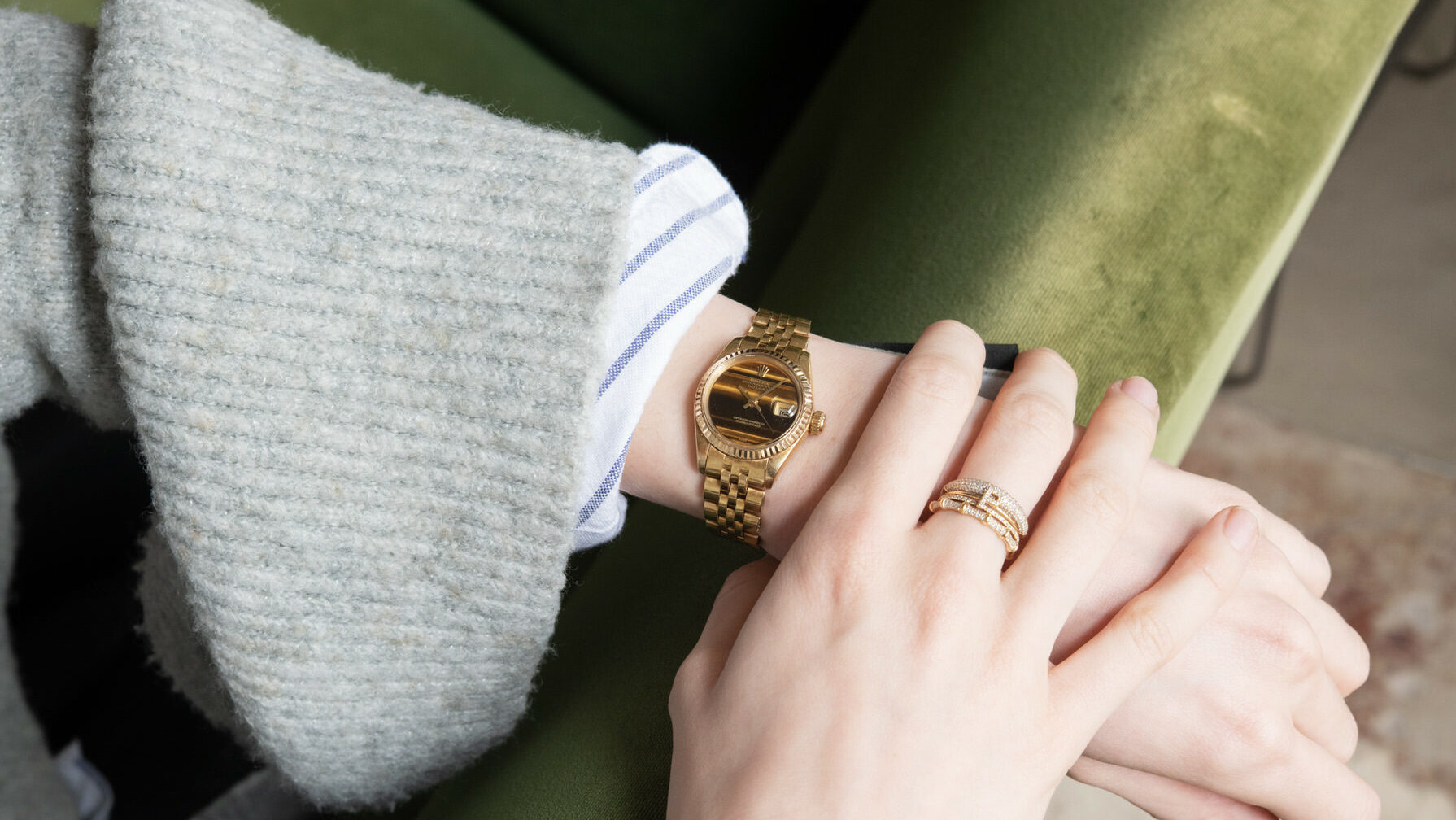 Claire Randolph
Social Media Manager/Deputy of Fashion Police
1977 Rolex Ladies Datejust 18K YG (ref. 6917) Tiger Eye Stone Dial:
I am the only source of female energy in this office, so I thought it would be fitting for me to pick the only ladies piece we have in stock at the moment. I don't usually love ladies watch designs as I prefer a bigger dial and wrist presence, but when this rare stone dail Datejust came in a few weeks ago, it immediately caught my eye. I love the way the yellow gold works in concert with the tiger eye dial and the timelessness of the piece.
Never miss a beat
Sign up for our newsletter to receive updates and exclusive offers