Thanksgiving Watch Roundup
When it came time to put together a post for our Watch of the Week feature, the C+T team took a look at our current inventory and collectively agreed it was virtually impossible to pick just one watch.
The truth of the matter is the road has been really good to us lately (other than that bad fish Cam ate in Baltimore last month) and the pieces which have found their way into our care have been truly exceptional — even by our standards! Whether they're particularly clean examples, examples with full sets, wildly rare references, or just solid examples of references we never get tired of selling, we've got some killer stuff ready to find new homes this holiday season. In the spirit of sharing that Thanksgiving inspires at its best, we present to you our top 6 selects from our current inventory. These pieces span the gamut of price ranges, but they're all steel sports watches with important heritages and histories, and they're all winners!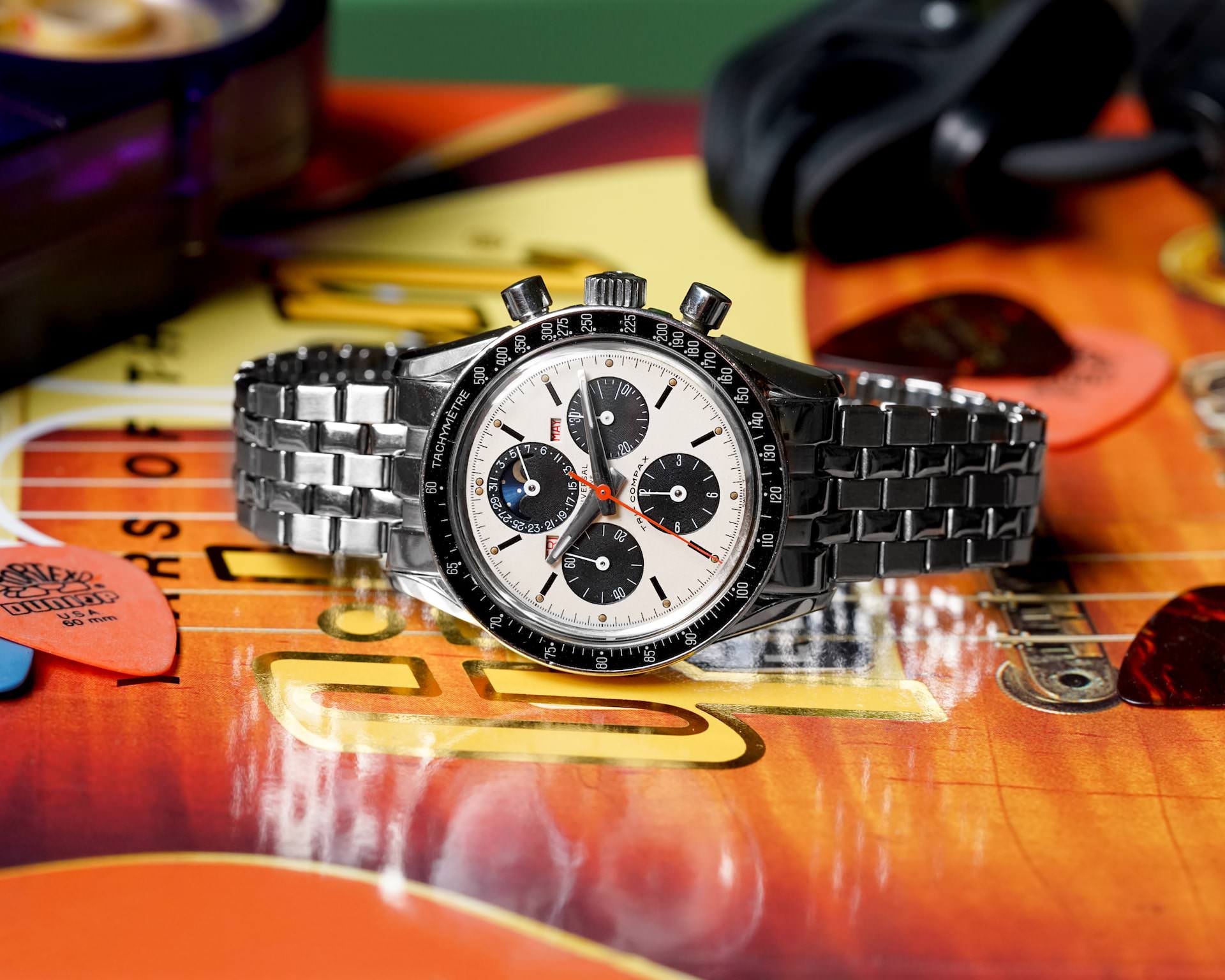 1960s Universal Genève Tri-Compax (Ref. 881101/01) "Eric Clapton"
The Tri-Compax ref. 881101/01 is one of those magical pieces that lives at the crossroads of historical importance, technical innovation, and incomparably elegant design. Even without its association as a mainstay favorite of a certain British guitar hero, the Tri-Compax would undoubtedly be considered the cream of the Universal Geneve chronograph crop. It's a watch that houses a staggering number of complications, but displays them via a legible and gracefully designed dial — a horological magic trick few other marques have pulled off. This example is in fabulous shape and a perfect buy for the serious collector.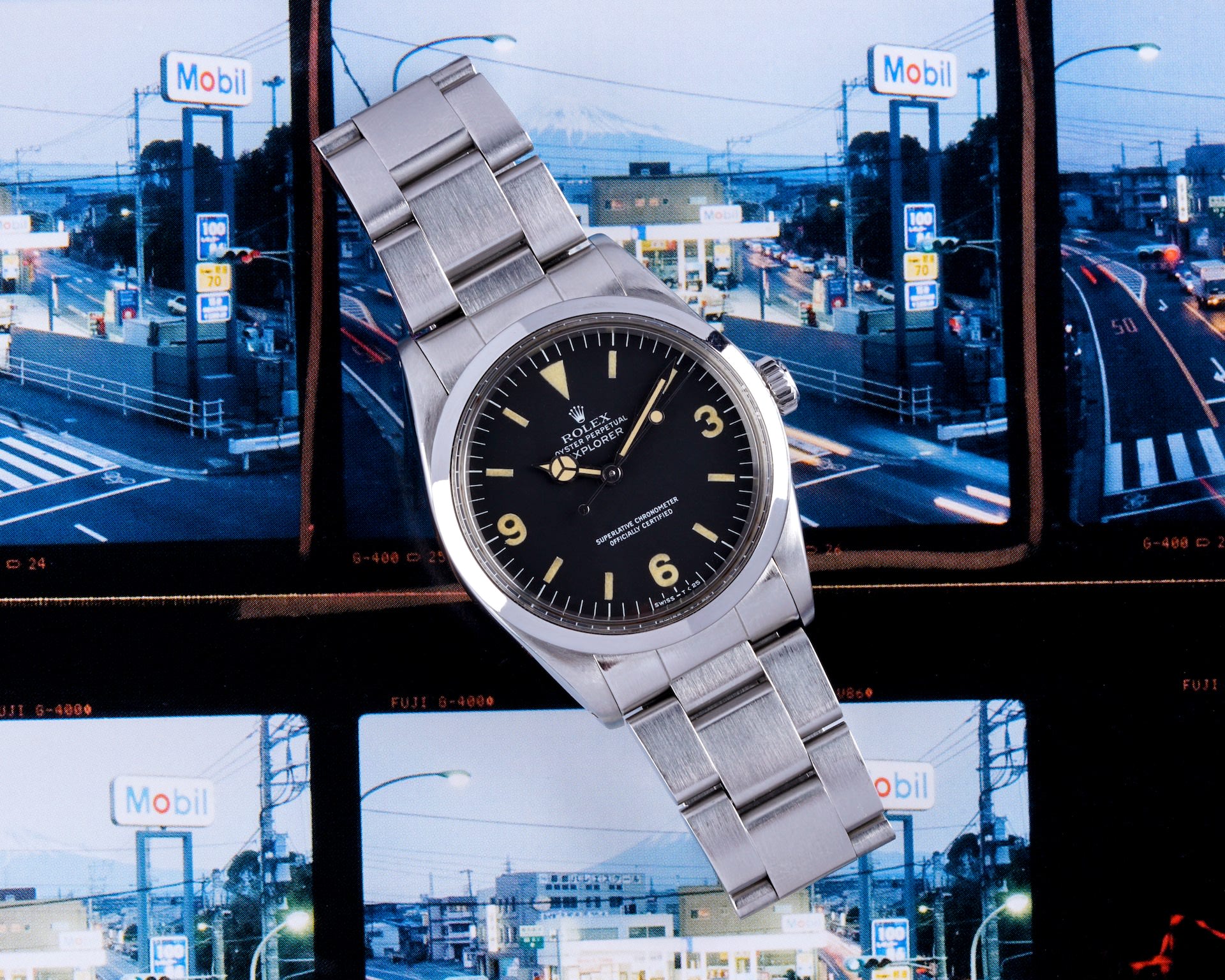 1988 Rolex Explorer I (Ref. 1016) "R Serial"
The Rolex Explorer I ref. 1016 is the quiet darkhorse favorite of many Rolex aficionados. It's a watch that bridges the gap between a dress watch and a sports watch and while you'd think that might dilute its personality, it's this very duality that makes these watches so special. This particular example is from the swan song of the 1016's exceptionally long production run, making it an "R Serial" Explorer I. They didn't make many of these late production 1016s and they've become extremely collectible. This example is clean, clean, clean and we're pretty certain the only exploring this watch has done involved spreadsheets.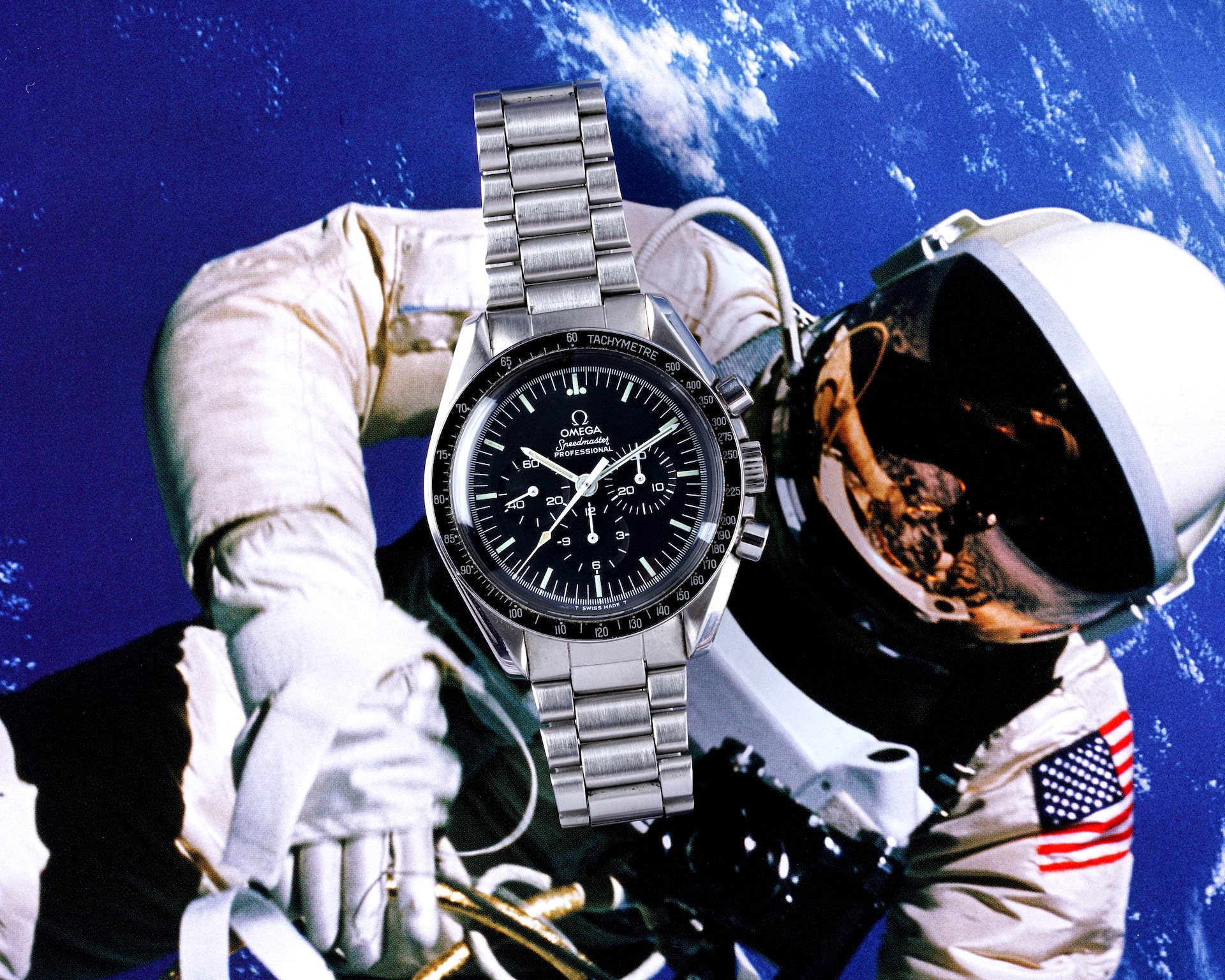 1979 Omega Speedmaster Professional (Ref. 145.022)
The Omega Speedmaster is the gateway drug into the vintage watch world for so many of us and this example of a Speedmaster Professional (ref. 145.022) from 1979 would be the ideal first vintage piece. It's in great condition and its dial is absolutely flawless, but the watch still shows some signs of honest wear and age, striking the perfect balance between a watch that's obviously vintage and a watch that's been abused. And it goes without saying that if the Speedmaster Pro was good enough for NASA, it's certainly good enough for you, buddy!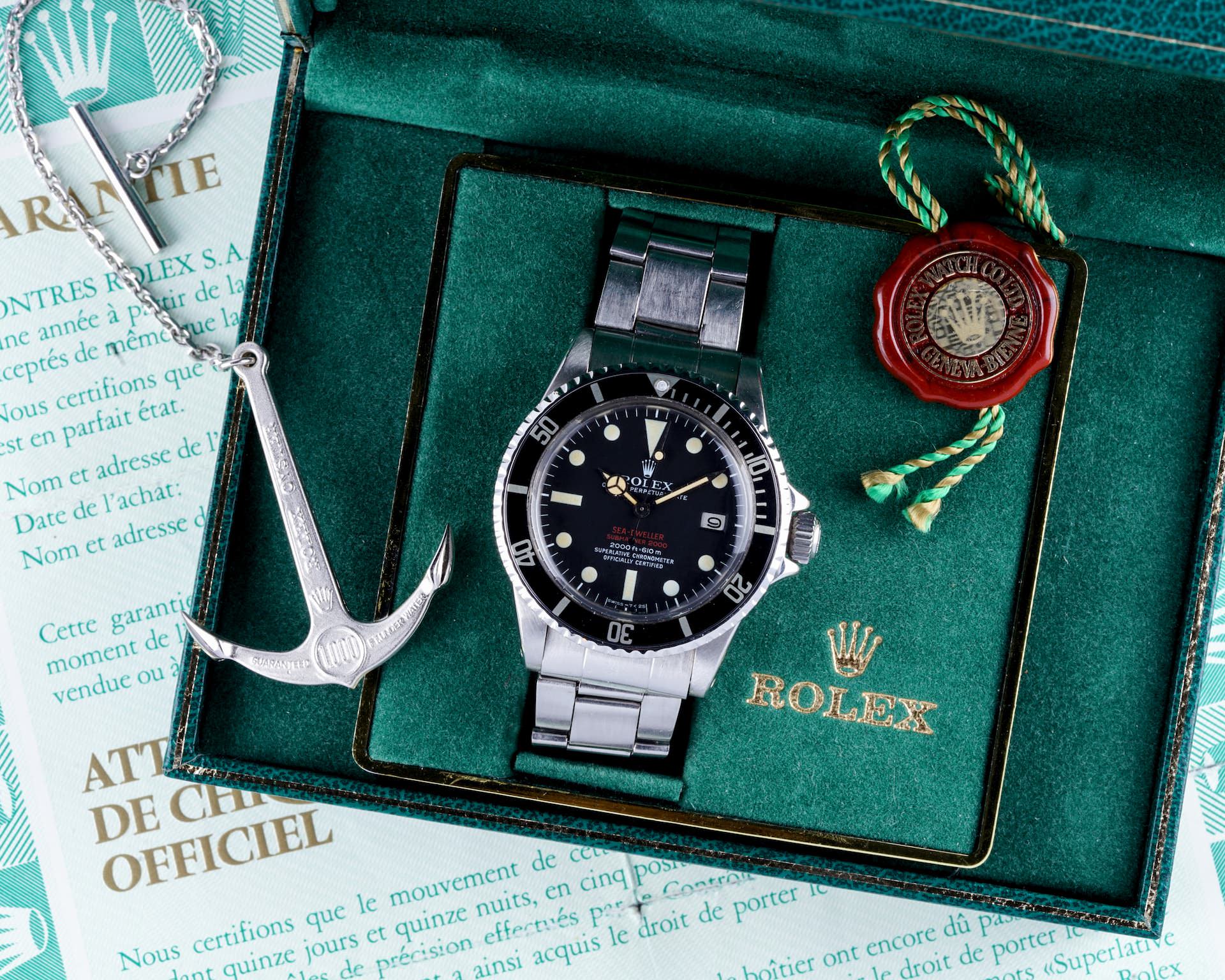 1972 Rolex Double Red Sea-Dweller (Ref. 1665) "Mk. III" W/ Box & Papers
The Rolex Sea-Dweller represented several innovative advancements in the design of Rolex's dive watches that would allow these incredibly durable and reliable tool watches to keep up with the evolution of deep-sea diving — particularly a helium escape valve. The "Double Red" Sea Dweller (which featured two lines of red text on its dial) has become one of the most highly prized and collectible Rolexes ever produced and this example is not only in damn near flawless condition, it comes with a full set, making it one of the most collectible examples of a ref. 1665 we've ever seen. Ask us what the papers smell like!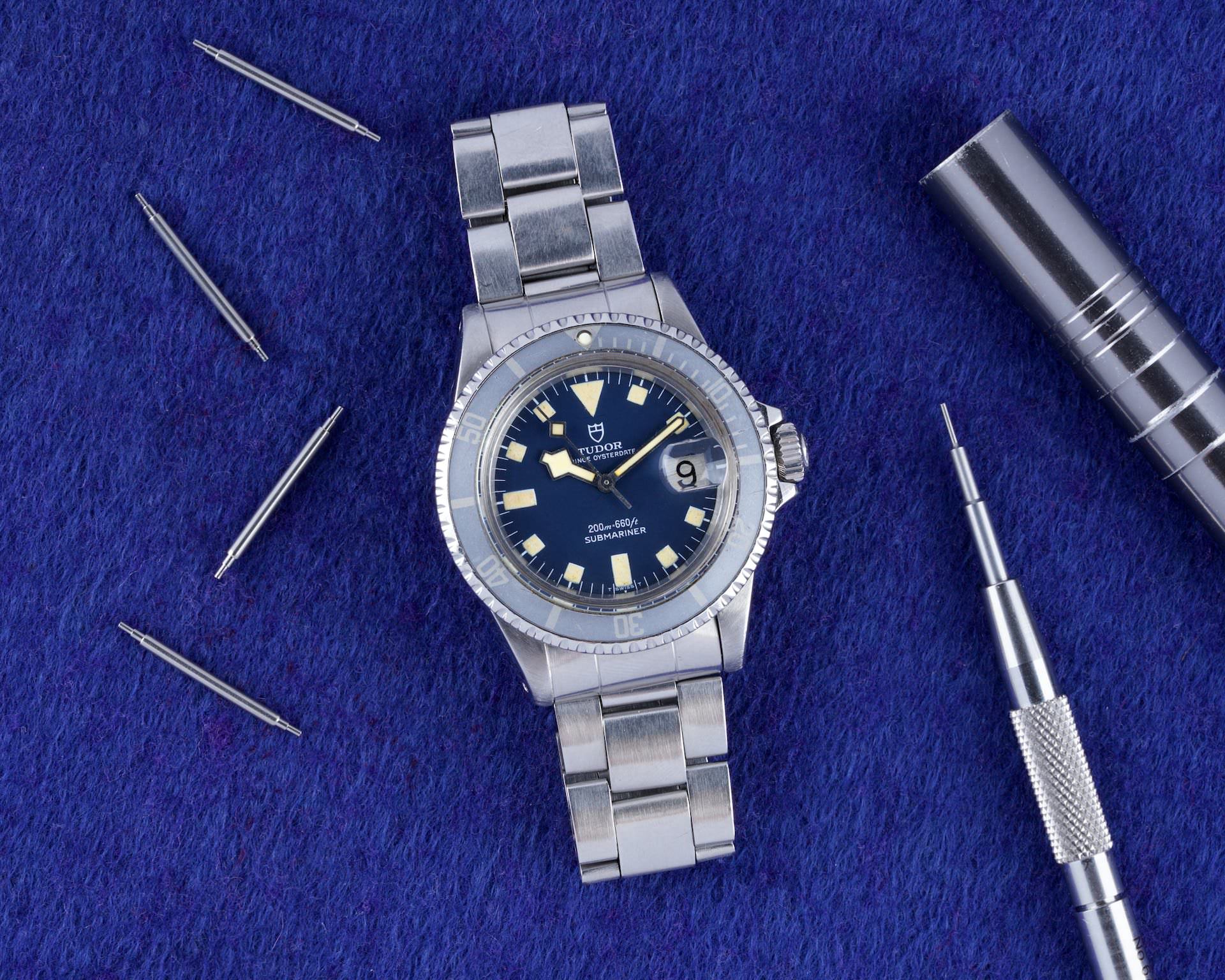 1979 Tudor Snowflake Submariner (Ref. 94110) "Blue"
The Tudor Snowflake Submariners are a wonderful twist on the classic Rolex design that strikes the same rugged, utility-focused silhouette as their Rolex-branded counterparts, but have a unique wrist presence and aesthetic that sets them apart. This 1979 ref. 94110 Snowflake Sub is the blue variant and has aged to achieve what we humbly think is the ideal patina for one of these, with a delicate fade to its bezel insert and a warm, yellow hue to its lume.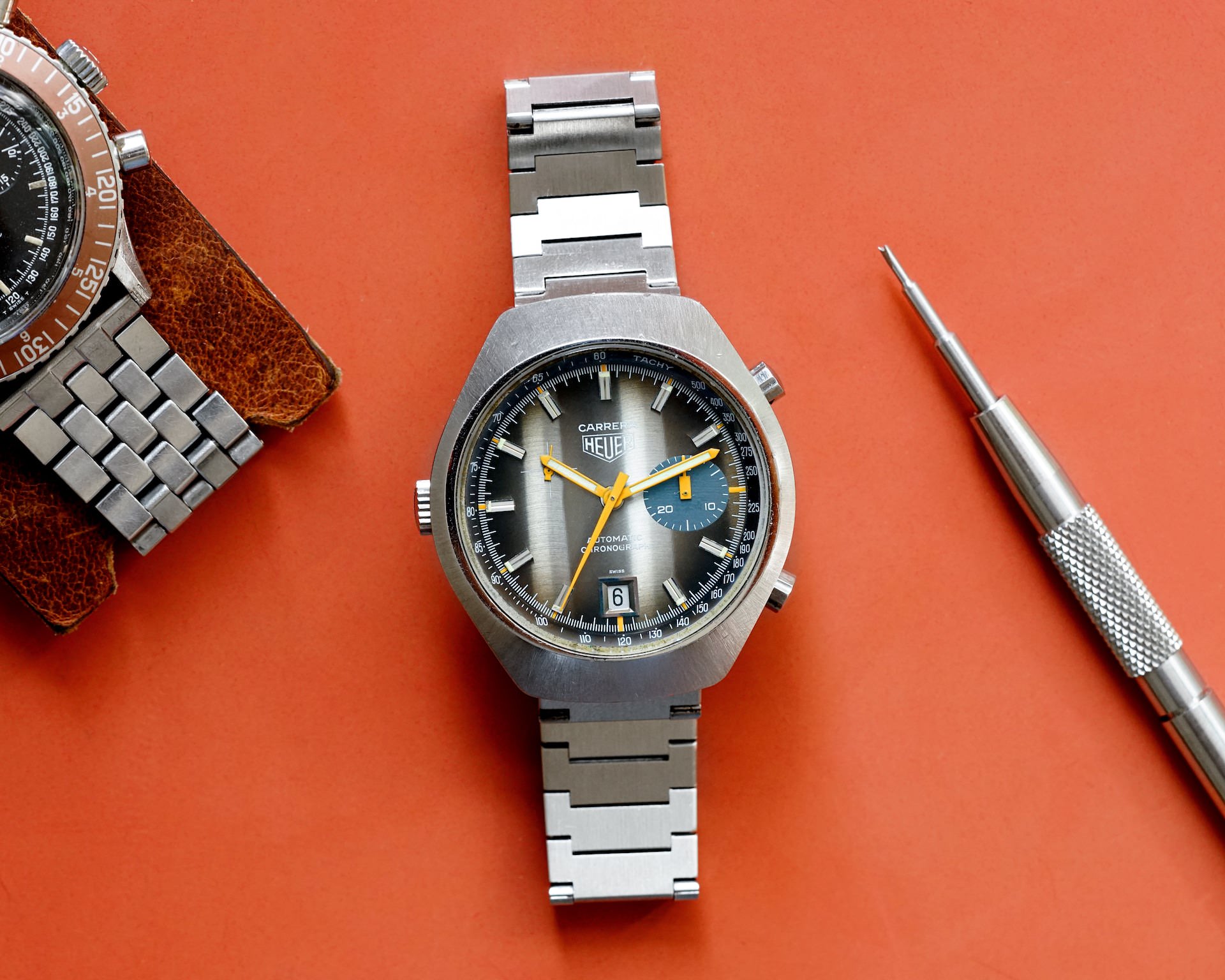 1970s Heuer Carrera Chronomatic (Ref. 150.573 F) Cal. 15
Since this watch arrived in our care, the entire C+T team has said the same thing: There isn't a cooler watch on the planet at this price point. That chunky, but still incredibly wearable '70s case design, bold orange handset, and unbelievably dynamic "fume" dial create a melange of tough, but fun design touches that make this watch a proper knockout. It's in good, but not precious condition and comes on its original bracelet, so we think it's an ideal era-correct daily driver.  Did we mention how god damn cool that dial is?
Which one is your top pick? Could you make a one watch collection out of one of these? It's a tough call, but we think the "R Serial" Rolex Explorer I is the standout for versatility.
Never miss a beat
Sign up for our newsletter to receive updates and exclusive offers