The Details: Donnie Callaway
The list of people that true insiders trust when it comes to restoring a rare vintage Ferrari is a remarkably short one. Divorcing an old Ferrari from its sheer value alone (which we are obliged to note has ascended exponentially for most models in recent years), there's a level of care and an attention to detail required when restoring one of these cars that really can't be overstated.
A full restoration on a vintage Italian car is a job you want to do once and a job you want done right. Moreover, it's a job that most people can't afford to do again. And when it comes to understanding the details and minutiae that make these cars special on an elemental level, Donnie Callaway is in a class of his own. 
Callaway is considered first call by many of the most well-informed Ferrari owners in the world seeking to massage the absolute best out of their cars. Whether that means providing the most accurate restoration possible with nearly impossible to find OEM parts for a roached-out barn find or simply honing what's already there, Callaway is considered the aficionado's aficionado and has stocked a group of aircraft hangars on an unassuming airstrip at the edge of the Mojave Desert with a diverse collection of client Ferraris and his own cars – all in various states of restoration and representing the gamut from every decade of the marque's so-called golden years. Over a lifetime in the industry – and thanks to a lifetime of obsession – Callaway has mastered everything it takes to drag a Ferrari back from the abyss; from hand-forming and fabricating delicate bodywork to tuning Weber carbs the right way, to making sure the finishing touches are truly accurate to how these cars left the factory way back when.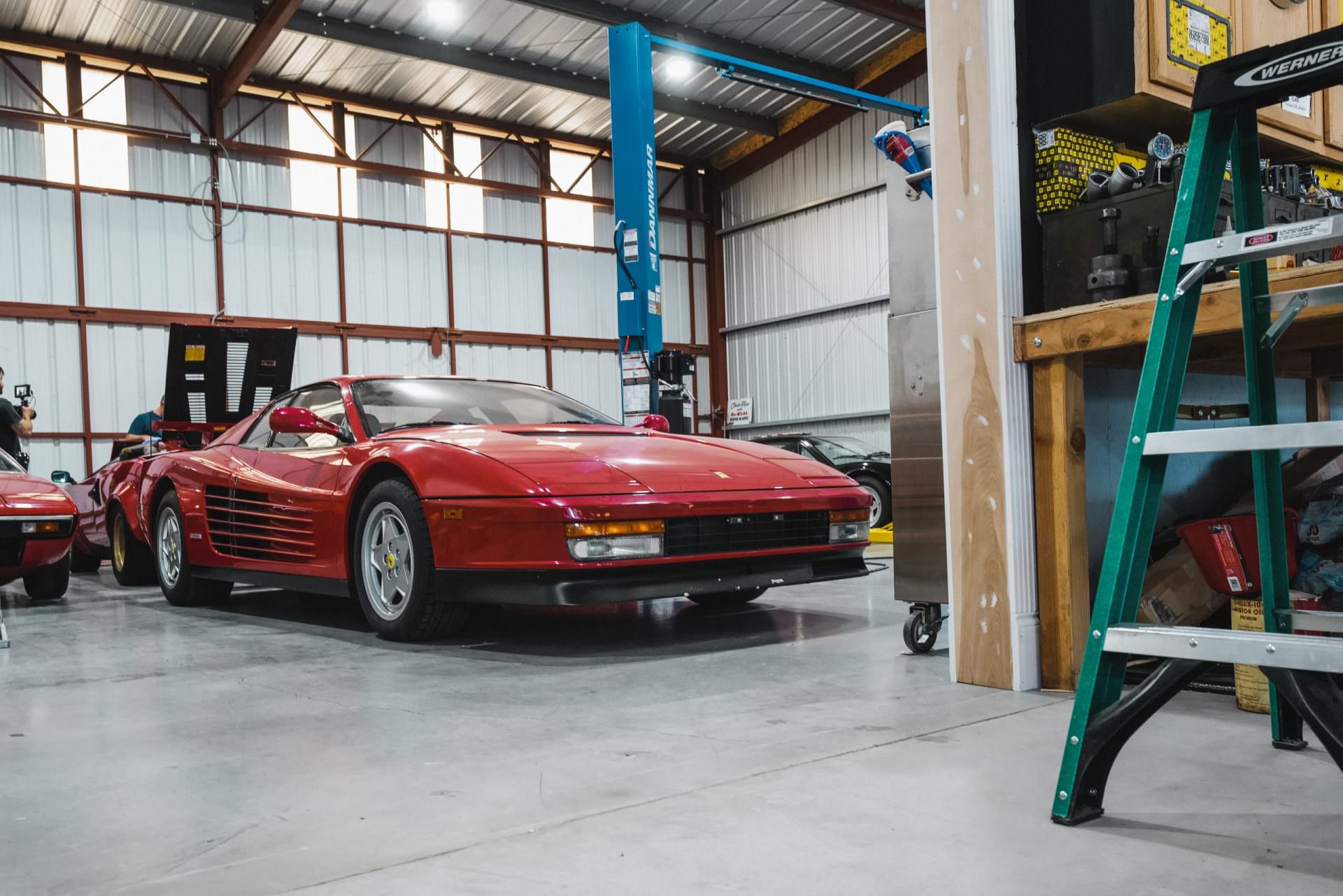 Read the Interview
Get in depth with Donnie in this extensive interview
Read Now
While Callaway's station as a top restoration expert would be reason enough to interview the man, his backstory is as remarkable as the cars he works on. Callaway earned his stripes in the Ferrari business through an odyssey that included a misspent youth jutting between Hawaii and Los Angeles and an early introduction to the secret society of Ferrari mechanics working at the legendary Hollywood Sport Cars, which had a young Callaway rubbing shoulders, getting into arguments, and working on the cars of the celebrities of yesteryear. There have been cars he's been seemingly cosmically bound to which have reappeared in his life over the years, and cars that had once been thought to be lost to the annals of Los Angeles' legend. Callaway's is indeed a tale fit for the silver screen.
In this episode of our video series the Details, we get an inside look at Callaway's unbelievable desert workspace, a bit of the man's astounding biography, and a taste of his "every little detail is important" restoration philosophy.
Never miss a beat
Sign up for our newsletter to receive updates and exclusive offers