The Famed Valjoux 72 Movement
As collectors have become more knowledgeable about watchmaking along with the industry's landscape as a whole, many have begun to prefer timepieces powered by "in-house" movements. In addition to demonstrating a manufacture's technical abilities, such calibers encapsulate the ethos of a brand through their finishing and chosen materials.
Despite this increased awareness for in-house calibers, the so-called base or "ébauche" calibers produced in larger numbers remain valued and appreciated for their workhorse reliability. Of all the base calibers, few are held in higher regard than the famed Valjoux 72, which you'll find beneath the caseback of watches like the Rolex Daytona, Heuer Carrera, and Breitling Navitimer among others. Today we explore its history and the reasoning behind its well deserved praise.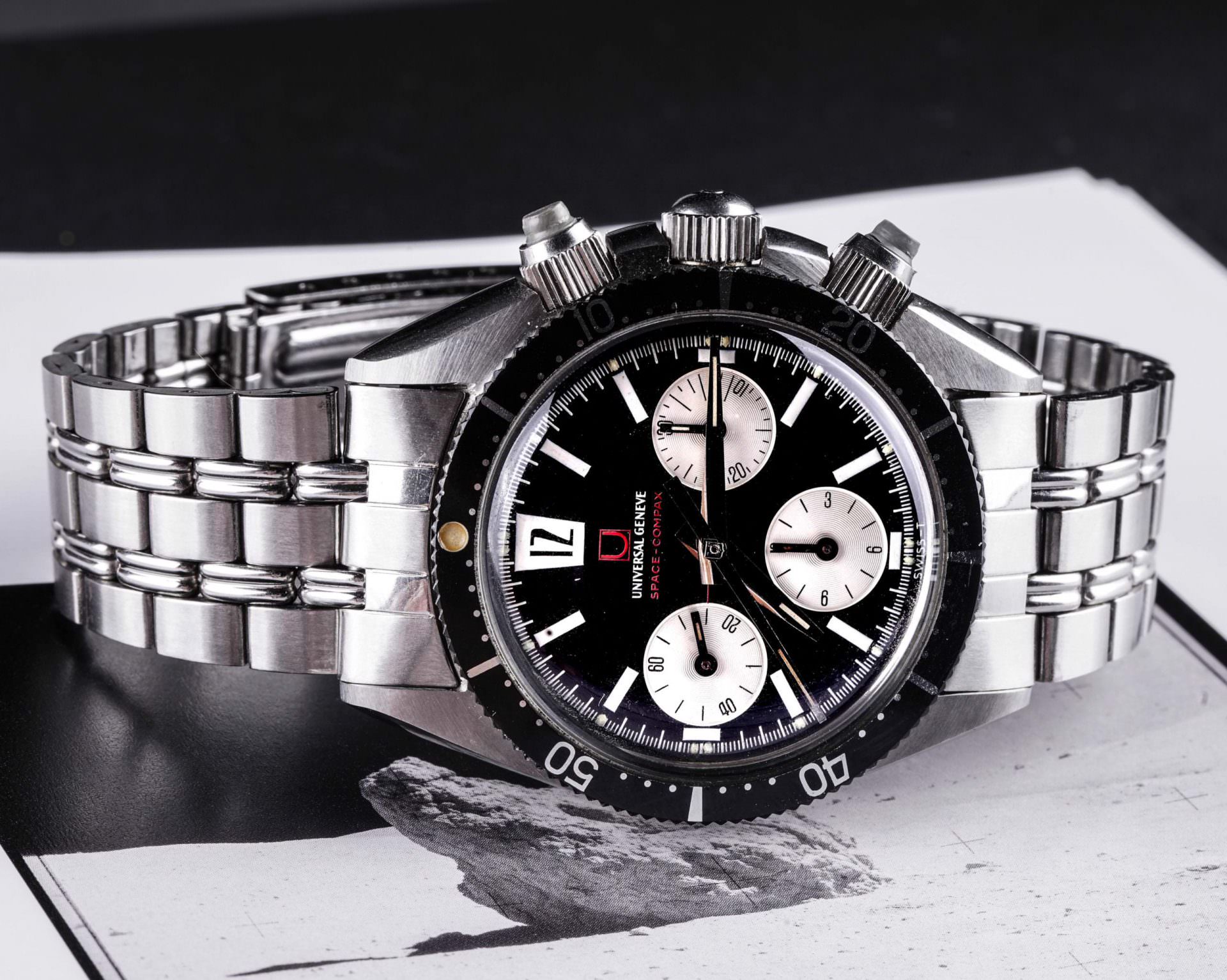 Rare 1967 Universal Genève Space-Compax (Ref. 885104/01)
Valjoux 72 Movement
To understand the caliber in question, one must first assess its predecessor. The Valjoux 72 is effectively an evolution of the Valjoux 22, which was first introduced in 1914. This 14 lignes movement featured column-wheel construction and ran at 18,000bph while tracking time up to a total of 30 elapsed minutes. This meant that on the dial side, two registers could be found, with the one placed at nine o'clock tracking seconds. While this did indeed make for a highly legible timepiece, it could be argued that functionality was somewhat lacking. Here's where the story begins.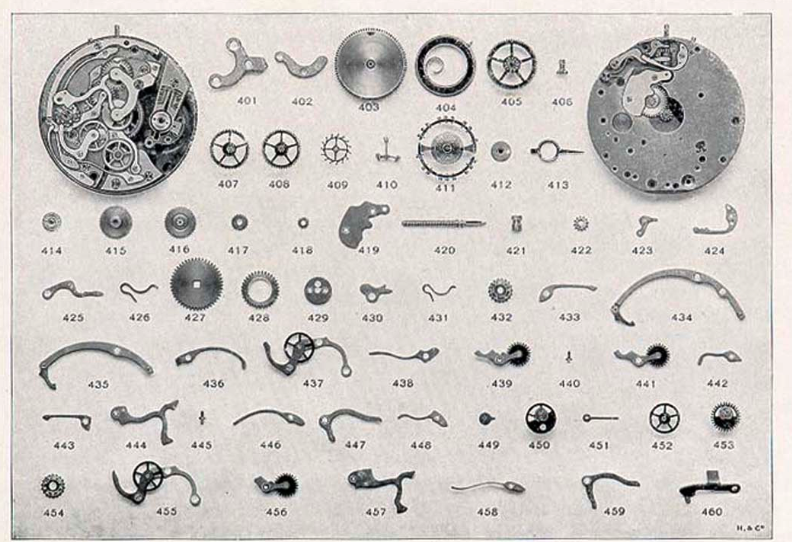 Valjoux 22
Parts Diagram Showing All Parts To The Valjoux 22 Movement
Just under a quarter-century later in 1938, the Valjoux 72 was introduced. Like the 22 and slightly smaller 23, a column wheel could be found at the heart of this new, 13 lignes contender. Where it differed was through the addition of a 12-hour counting register, which realized what many believe to be the chronograph's ultimate form — two pushers, and three subdials. Sitting between its two predecessors at 13 lignes, the 72 maintained an 18,000bph beat rate but was made more robust through the incorporation of more robust components.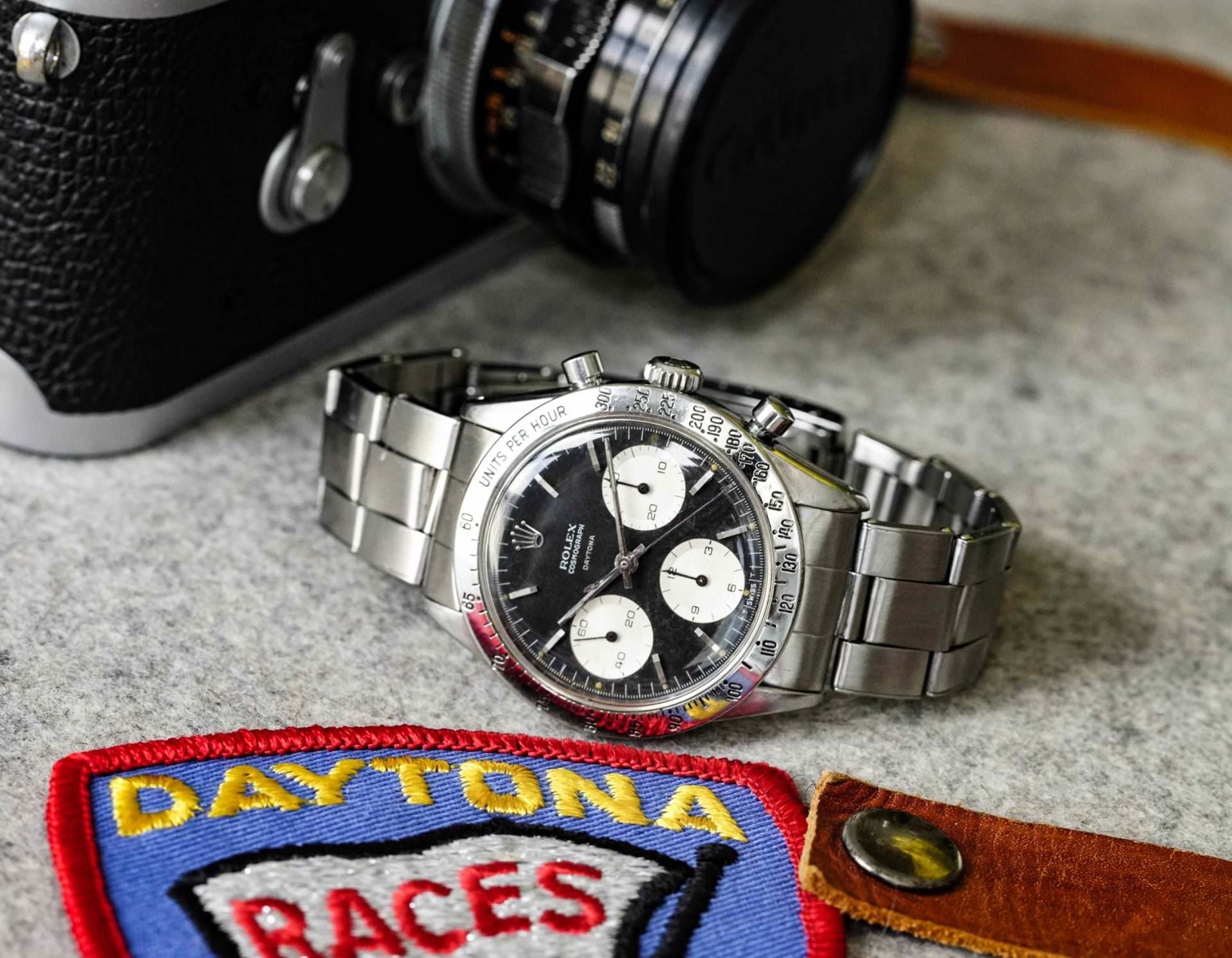 964 Rolex Daytona (Ref. 6239) Double Swiss "Floating Daytona"
Valjoux 72 Movement
Furthermore, the Valjoux 72 was a versatile movement which could be easily modified, realizing more complex calibers. These include the full calendar-equipped 72C, found inside watches like the Rolex "Jean-Claude Killy," in addition to the 724 with GMT functionality, the 721 with tide-indication capabilities, along with Valjoux's flyback 720. With all this said, one might still wonder what has earned the Valjoux 72 such reverence. Part of it can be attributed to the ultra-desirable watches it ended up inside over the years, including the Rolex Daytona during what many views as its golden era of production, though to afford credit to third parties would be to sell the caliber short. Its genius ultimately boils down to its unparalleled construction which allowed for it to be serviced quickly, and with ease. Though as stated earlier, the caliber was a true workhorse if there ever was one, meaning that servicing was seldom required.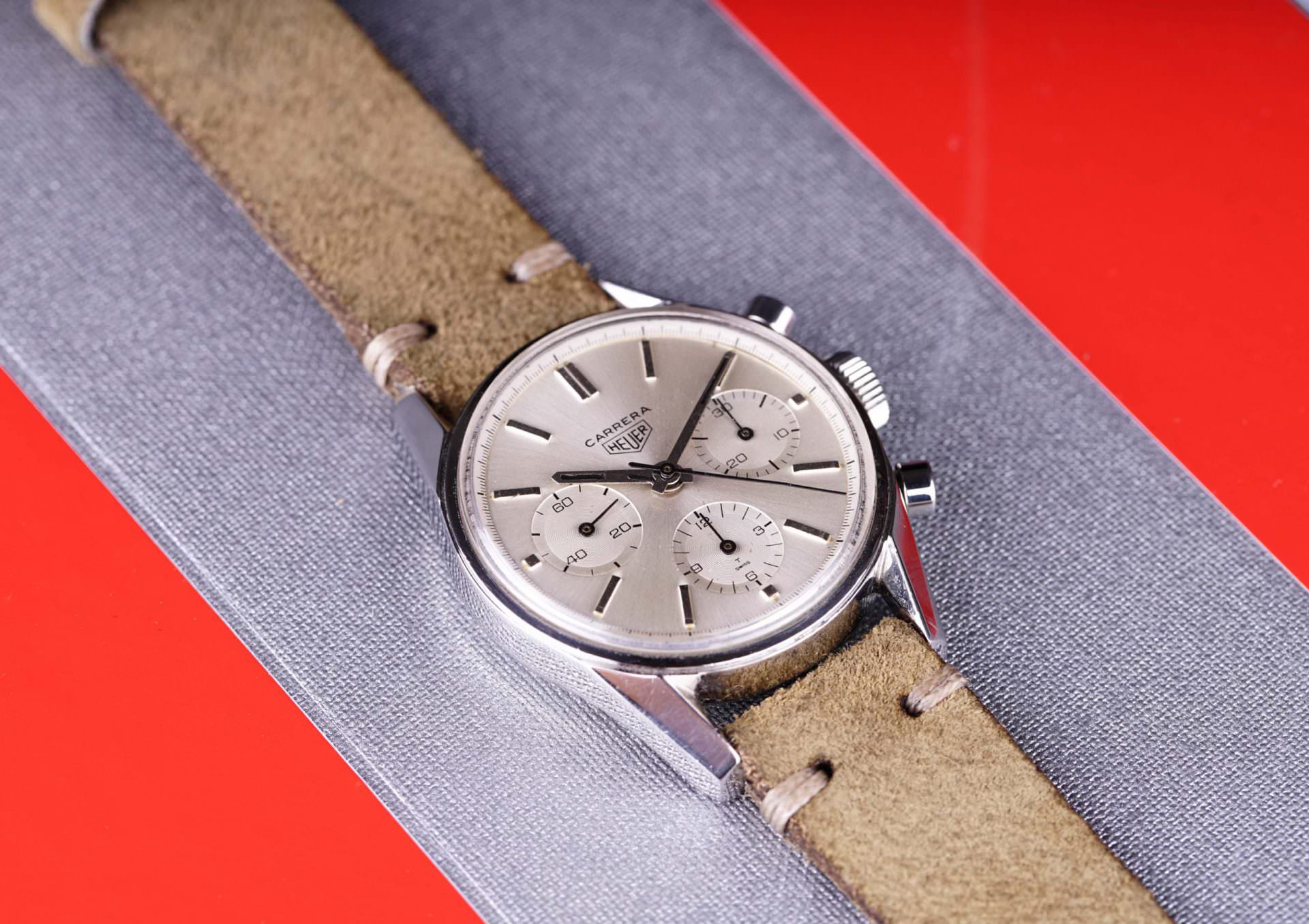 1966 Heuer Carrera 12 (Ref. 2447s)
Manual winding movement cal. Valjoux 72.
Each of these 3 register chronographs leverage the Valjoux 72
But of course differ in design, desirability, and price point
What's more, is Valjoux's  72 could be produced in large numbers, making it easy to meet the needs of in demand timepiece sales. This meant that regardless of how many drool-worthy Daytonas or Carreras were on order, Valjoux was capable of meeting Rolex and Heuer's needs. This movement goes to show that mass-production shouldn't always be associated with low quality, as Valjoux's 72 is one of the finest chronograph calibers of all time. After all, there's a reason why it found its way inside some of the most valuable vintage timepieces of today's market.
Never miss a beat
Sign up for our newsletter to receive updates and exclusive offers