Trends and Collecting Into 2021
Now a decade into this most recent vintage watch boom in interest and, with that, values, collectors like Matt, @watchknut around the web, have readjusted their focus. On Instagram—where he has amassed over 8700 followers—Matt recently posted a shot counting the number of his watches that were "as entered market" upon his acquiring them, showing a real disgust that this was not the case for his entire collection. Shortly after the post, watchknut began testing the waters for a piece of his that did not fit the as entered market qualifier. Just 5 years ago, Matt says his ideal collection "probably would have been around 10 to 15… I had a whole pelican case, filled up, and now I would fill up the middle row," recognizing that "5 to 7 is a really good number" to shoot for in 2020.
Hodinkee's founder, Ben Clymer, echoed a similar sentiment in his July 2019 Revolution Watch interview. The idea is more related to the maturation of a collector. Matt has been collecting for over 30 years, buying his first vintage Rolex at the age of 8, and Mr. Ben Clymer for over 10 years.
Commonality can be drawn from each of the above collectors, they have been in the watch collecting community for many years and have matured to a level of collecting that is aspirational. Importantly, this level of enthusiast is shying away from the high volume, exclusionary approach that frankly plagued the vintage watch market in the 1990s and early 2000s. This growing emphasis is exactly why the vintage watch market is so healthy. As these mature enthusiasts step towards a smaller, focused, and provenanced collection, a growing number of great examples of great watches continually hit the market.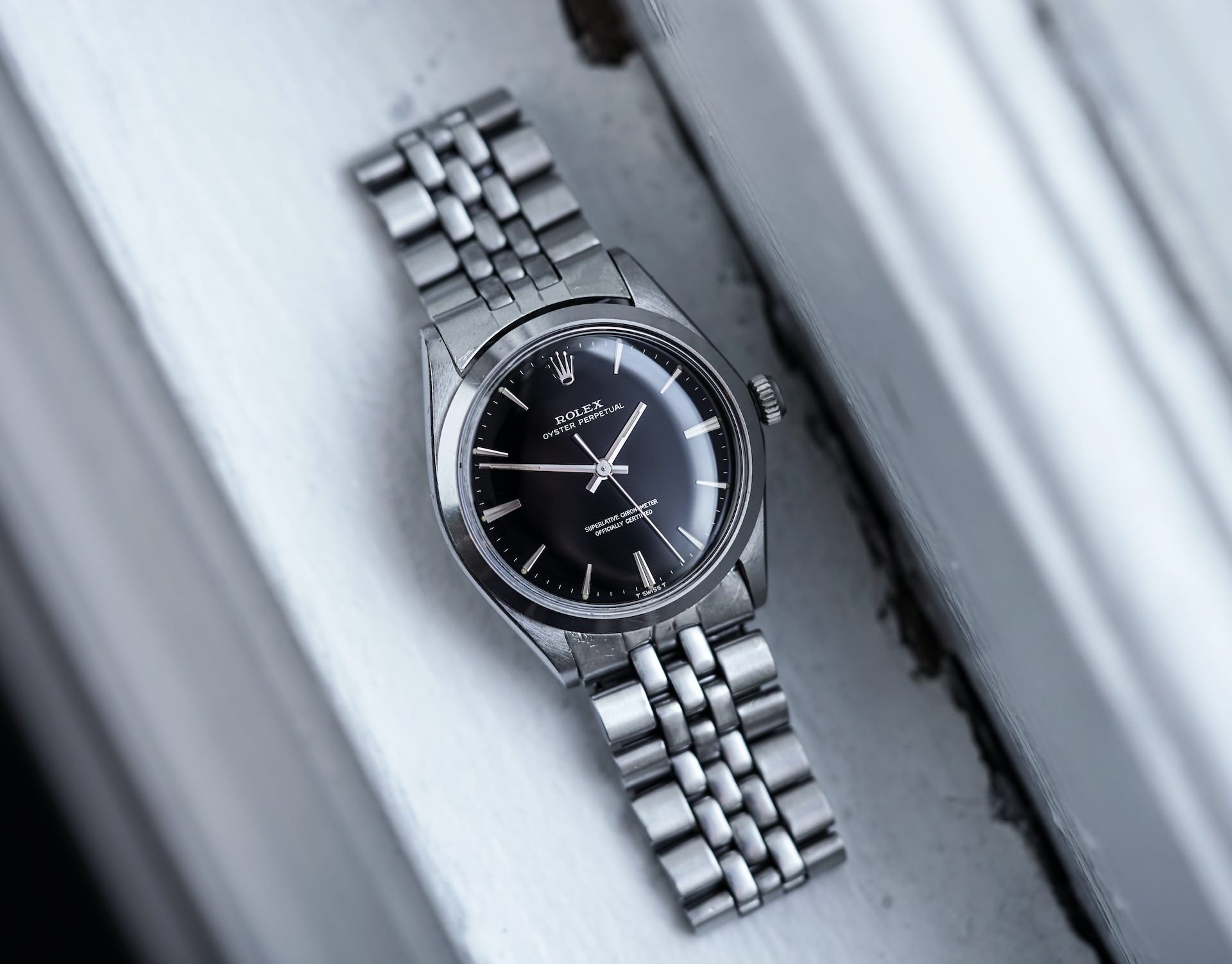 "I have a cap of around 7 to 10 watches that I can enjoy within a week," said another collector doing some downsizing, Dr. Andrew Hantel, @t_swiss_t. However, when Dr. Hantel began collecting back in 2015 he admits, "I never had the conception of putting a limit on my collection." In the meantime, he had the opportunity to nearly complete his early collection focus of "iconic 60's pieces" owning a gilt chapter-ring Submariner, an "Ed White" Speedmaster, a pair of gilt 1016 Explorers, a Royal Oak, early 1675 GMTs, and so on. "I have tried them and enjoyed them and now want to find things that are more of my personal taste," says Andrew, "I sold my Speedmaster and a UG Nina Rindt as something was not speaking to me quite as much."
Only further contributing to small focused collections is the hottest topic in the watch world—collecting as investing. YouTube has been flooded with ads insisting millions can be made by 'trading luxury wristwatches'—with a focus on the modern Rolex market. With vintage, that boom in value around 5 years ago brought entrants to this world outside of the true enthusiasts but also look for a safe real asset to park their dollars. Collectors, or 'true enthusiasts,' who have been around the block a few times despise this reality.
Negative externalities of viewing watches as investments continue to pop up. In the new Rolex world, a regular consumer is unable to buy a Submariner, for example, from their local Authorized Dealer. All those watches are shuffled straight to the grey market and sold for at least 30-40% above MSRP. The vintage Heuer crash was thanks to, in part, speculation. Centered around the Phillips "Heuer Parade" auction of November 2017, vintage Heuer had a real buzz and values soared—only to fall back to earth in the following months. The hype around Heuer and the outlandish results in that Phillips sale are considered part of the reason why the 'assets' lost value. Speculators ran into the market seeing it as a fast appreciating and safe asset causing real enthusiasts who prop up the market day-to-day to be priced out or generally disinterested in playing that game.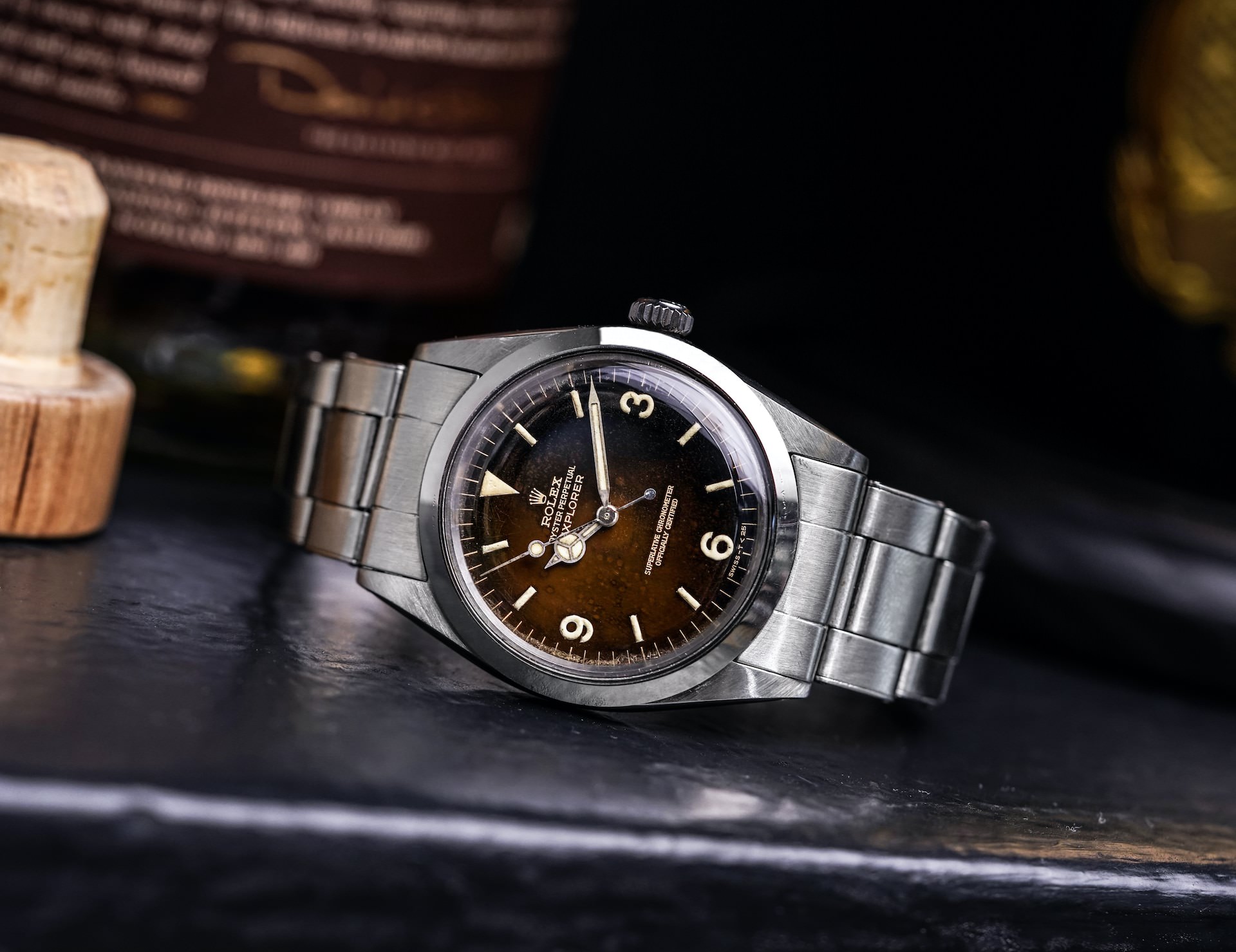 Regardless of where you stand on the spectrum, the fact is more collectors are considering appreciation in their buying process, including a portion of the guys above. This too leads to great vintage pieces available for purchase at a higher rate than ever with collectors constantly selling, churning the market at a healthy rate.
All it takes is a close follow of dealers—stepping outside of the royal we of the blog here—I see Craft + Tailored's inventory only getting better as the year goes on. (Editor's Note: We technically paid Rich to say this. :shrug:) I look elsewhere, Eric Wind is posting incredible pieces twice a week at least, Jacek at Tropical Watch, they are all offering suburb watches publically. Pay close enough attention to the forums or Instagram for sale posts and you will find plenty of quality options available in the private sector.
This has nothing to do with writing for a site that clearly would benefit from you buying a watch. But rather everything to do with my feeling as a personal collector in this market. I am continually enthused by the buying opportunities that I see presented at all levels of the market specifically when staying away from 'hyped' areas or models.
Never miss a beat
Sign up for our newsletter to receive updates and exclusive offers