Best Entry-Level Vintage Watches
With certain vintage watches reaching six and even seven-figure prices these days, it is easy to forget that not all vintage watches are expensive, and that every collection must have a starting point, no matter how humble it may be.
Although prices are reaching record highs, there are tons of worthwhile and truly interesting vintage timepieces that can be purchased without breaking the thousand-dollar price point. Here are a few tried-and-true options that make excellent entry points into the world of vintage watch collecting.
Seiko 6306/6309 "Turtle' Divers
The vintage Seiko "Turtle" divers from the 1970s and 1980s are some of the most well known yet easily attainable vintage timepieces from Seiko's long list of noteworthy dive watches. Manufactured between 1976 and 1988, Seiko's 6306-7000/1 and 6309-7040/9 "Turtle" watches earned their nickname due to their rounded, cushion-shaped cases and intended aquatic use. Due to their relatively long production run, a large number of Seiko "Turtle" Divers were manufactured, and many of the more common variations can still be purchased for significantly below the thousand-dollar price point.
Omega Seamaster Dress Watches
Today, the "Seamaster" name most frequently applies to Omega's diverse collection of robust dive and sport watches; however from the late 1940s throughout the 1980s, Omega produced a number of elegant dress watches under their Seamaster line. Manufactured in stainless steel, gold-filled, and solid gold variations, and fitted with both manual-wind and automatic movements; vintage Omega Seamaster dress watches can be found with both day and date complications, and also in more traditional time-only formats. Although almost all Seamaster dive watches sell for well above the thousand-dollar mark, a decent number of classically-styled, Seamaster dress watches can still be found (possibly in need of service) for as little as several hundred bucks.
Original U.S. Military G.I. Watches
While certain vintage military-issued watches like the Rolex "MilSub" sell for well above the six-figure price point, there are others that can still be purchased for less than the price of most contemporary watches with "military-inspired" designs. Available from a number of different manufacturers, including (but certainly not limited to) Elgin, Hamilton, Benrus, Waltham, and Bulova, vintage U.S. military watches have a history of being used by actual United States soldiers for several decades, and were specifically manufactured – to U.S. military specifications – to be accurate, reliable, and easy to read.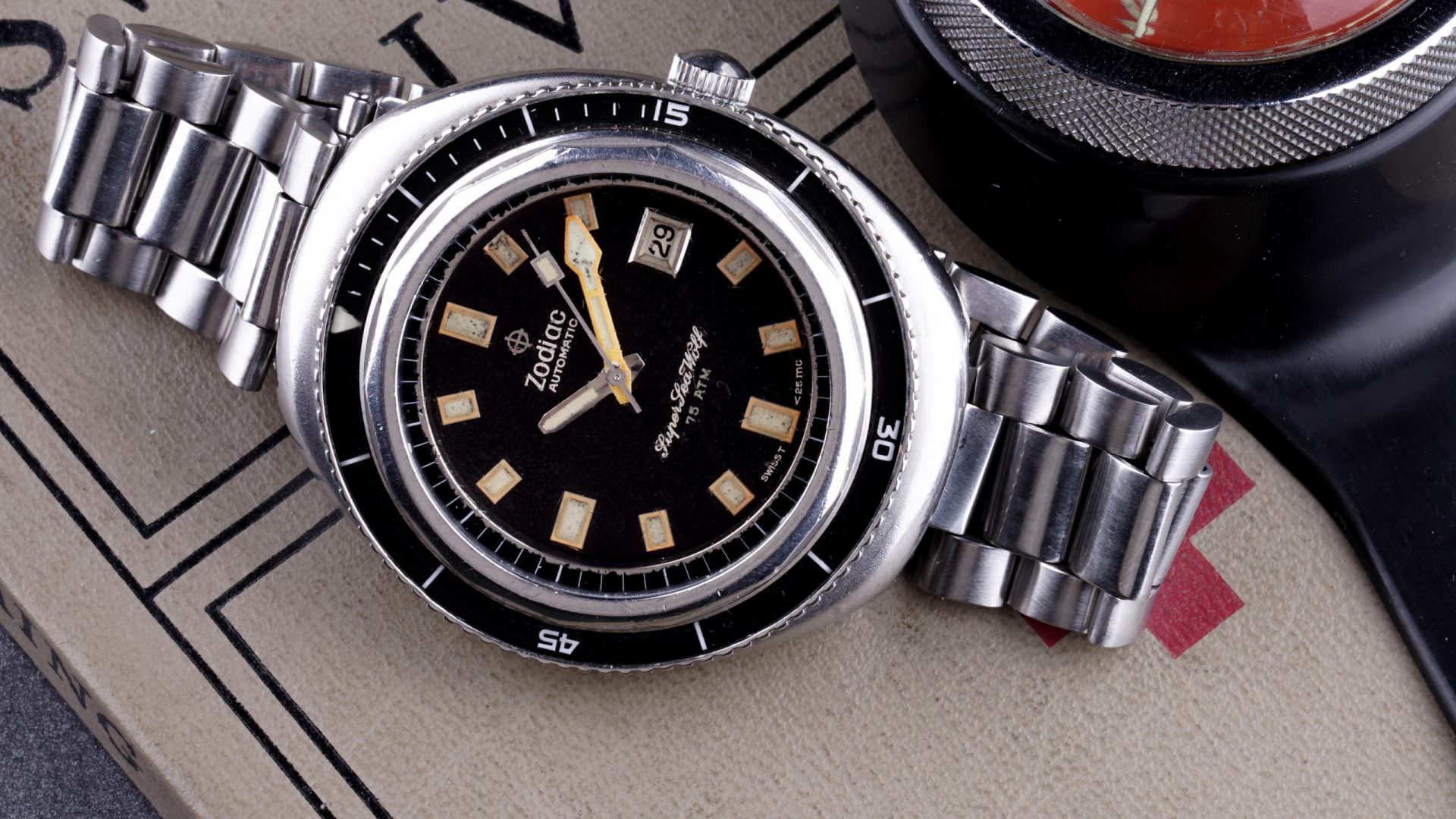 Zodiac Seawolf Divers
Right alongside the legendary Rolex Submariner and the Blancpain Fifty-Fathoms is the Zodiac Sea-Wolf, which has a rich history that dates all the way back to 1953, as one of the industry's earliest purpose-built dive watches. While both Rolex and Blancpain's dive watch credentials are frequently discussed and widely known, Zodiac has just as long of a history; however the company is often left out of many discussions concerning the beginning of purpose-built divers. Vintage Zodiac Sea Wolf watches can be found in numerous different configurations, and with a vast range of different design variations; however many versions can still be purchased for less than a thousand-dollars, with a little bit of searching.
Literally any mechanical Timex
Today, almost every watch that Timex produces is fitted with a battery-powered, quartz movement; however for many decades, Timex produced reliable, mechanical watches for the general public, which – since the founding of the company – sold for incredibly modest prices. The Timex brand is somewhat of an American icon, and their older watches with mechanical movements represent the absolute most-accessible entry point into the world of vintage watch collecting. Designs and configurations range drastically, and prices fluctuate accordingly; however some examples can be found for less than the price of a few rounds of drinks at an upscale cocktail bar.
Never miss a beat
Sign up for our newsletter to receive updates and exclusive offers