Don't Overlook the Rolex Oyster Perpetual
Supposed insiders have a habit of offering their insights and predictions in the weeks approaching every year's Rolex announcements. For more reasons than one, these opinionated folk generally miss the mark, confirming there's really no knowing what's to come from the house of Wilsdorf.
Should you require further confirmation, consider the Oyster Perpetual collection, which has seen a number of exciting iterations and evolutions in recent years. Though the line is iconic and has long served as a primary pillar of the brand's classic range, practically no one saw the vibrant references of the last five years coming, arguably elevating the collection's overall prestige. By contrasting the present to the past, we now assess what the future has in store for its market.
The Oyster Perpetual has always existed as a budget model of sorts, but that's reflected solely in its pricing, and not in its quality. Given the significance of the case and movement designs, it's named for, Rolex has always ensured that base OPs were produced to the same demanding standards as those of other more expensive collections. By virtue of this notion, vintage examples have aged identically to the aforementioned more expensive models, if taken care of along similar lines. Knowing that, along with the sizeable numbers in which examples were produced, there's many an opportunity to be had without entirely breaking the bank.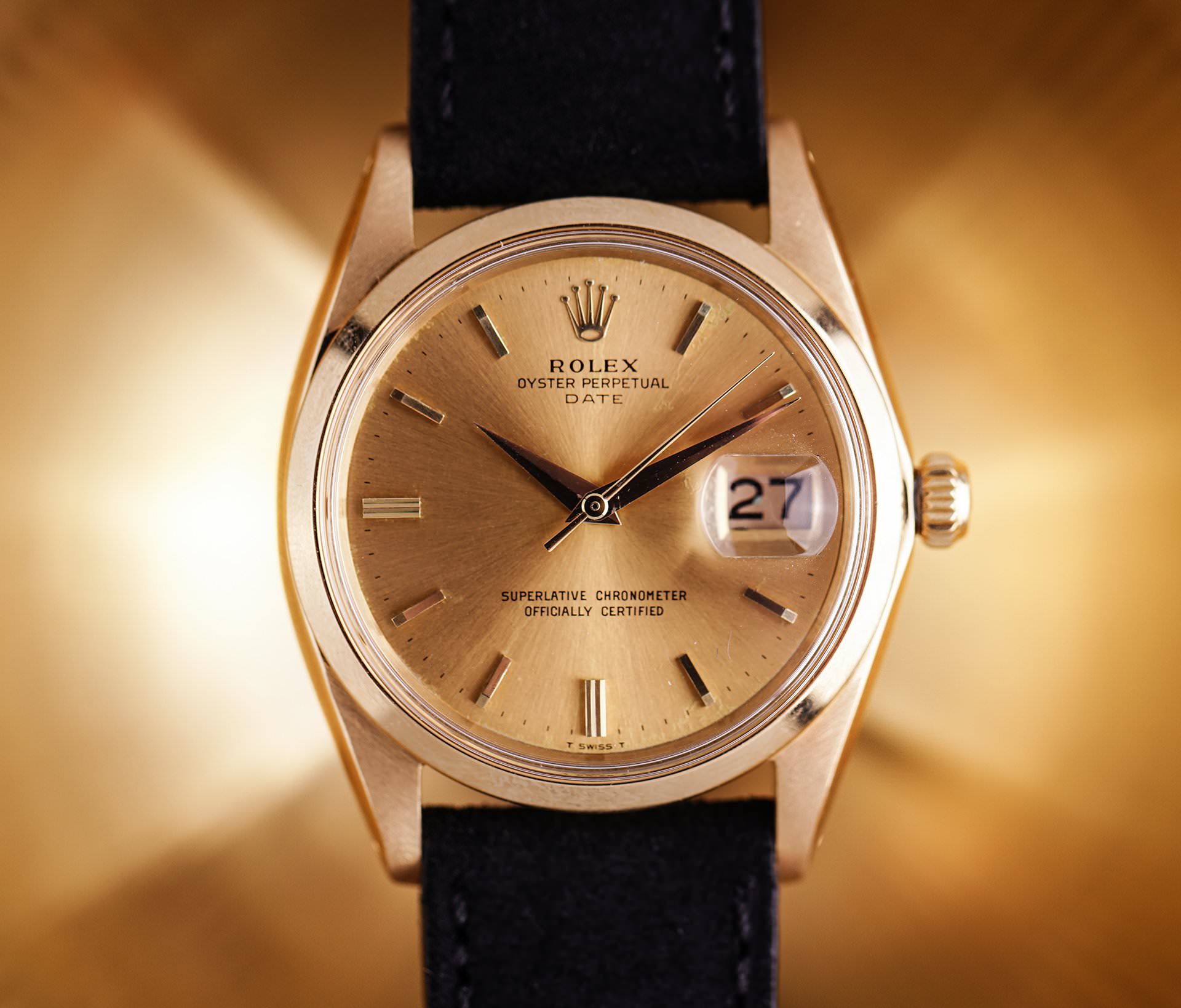 From more common sunburst silver offerings to the sought after gilt dial examples, vintage Oyster Perpetuals are still within reach for those newer to the vintage watch collecting game. Similarly, the same can be said of many Datejust references which still trade below the five thousand dollar mark, making both attractive to anyone approaching the perhaps somewhat intimidating world of vintage watch collecting. Though both models have appreciated gradually over the years, they've not experienced the same explosive surge of interest as seen in the market for sports references. Recent developments in the modern collection might suggest a change is to come.
Further Reading:
Take a look at our picks for undervalued Rolex references.
Read the Article
Although examples multiplying in value is both unlikely and unrealistic, many would agree that interest in the collection undeniably increased after the release of the colored dial offerings of both 2015 and 2020. These watches have in many ways welcomed the attention of vintage Rolex collectors that might've previously overlooked the more basic range in favor of professional models. Considering the current enthusiasm which surrounds both watch collecting and the Oyster Perpetual collection, in particular, it wouldn't be beyond the realm of possibility to see an increase of interest in vintage examples. Like any other vintage Rolex, those bound to hold value and appreciate will be those with thick cases, in honest condition that's telling of its age.
Through the modern references, Rolex has reminded their most devoted collectors of the interesting designs and novelties which exist within more accessible levels of watch collecting. Time will tell whether or not this translates into the market for vintage Oyster Perpetuals, though once again, affording more reasonable Rolexes greater consideration seems to be on the rise. With this in mind, it might to worthwhile to consider how a 34 or 36 mm, time-only piece sits on your wrist.
Never miss a beat
Sign up for our newsletter to receive updates and exclusive offers