Staff Selects for February 2023
Surely if you've found yourself reading the C + T Journal, we don't need to point out the reality that the vintage watch world is one primarily fueled by passion. The truth is that everyone involved in the vintage watch space on both sides of the glass is a nerd on some level about these little mechanical marvels – and that includes every member of the C + T crew!
Everyone on staff here is a horology nerd and/or a vintage watch aficionado of some sort, and we get the same thrill handling the rare pieces, unique finds, and unexpected examples that hit our shop as you do! It's a big part of what makes the gig such fun. So we've decided to start sharing monthly staff picks from our current inventory. After all, you can't keep 'em all, and you can only wear two at a time (just ask Keith Richards) – so this is our way of taking ownership of the pieces we fall in love with without actually owning them. Sometimes, we hate to see them leave, but we love to watch them go.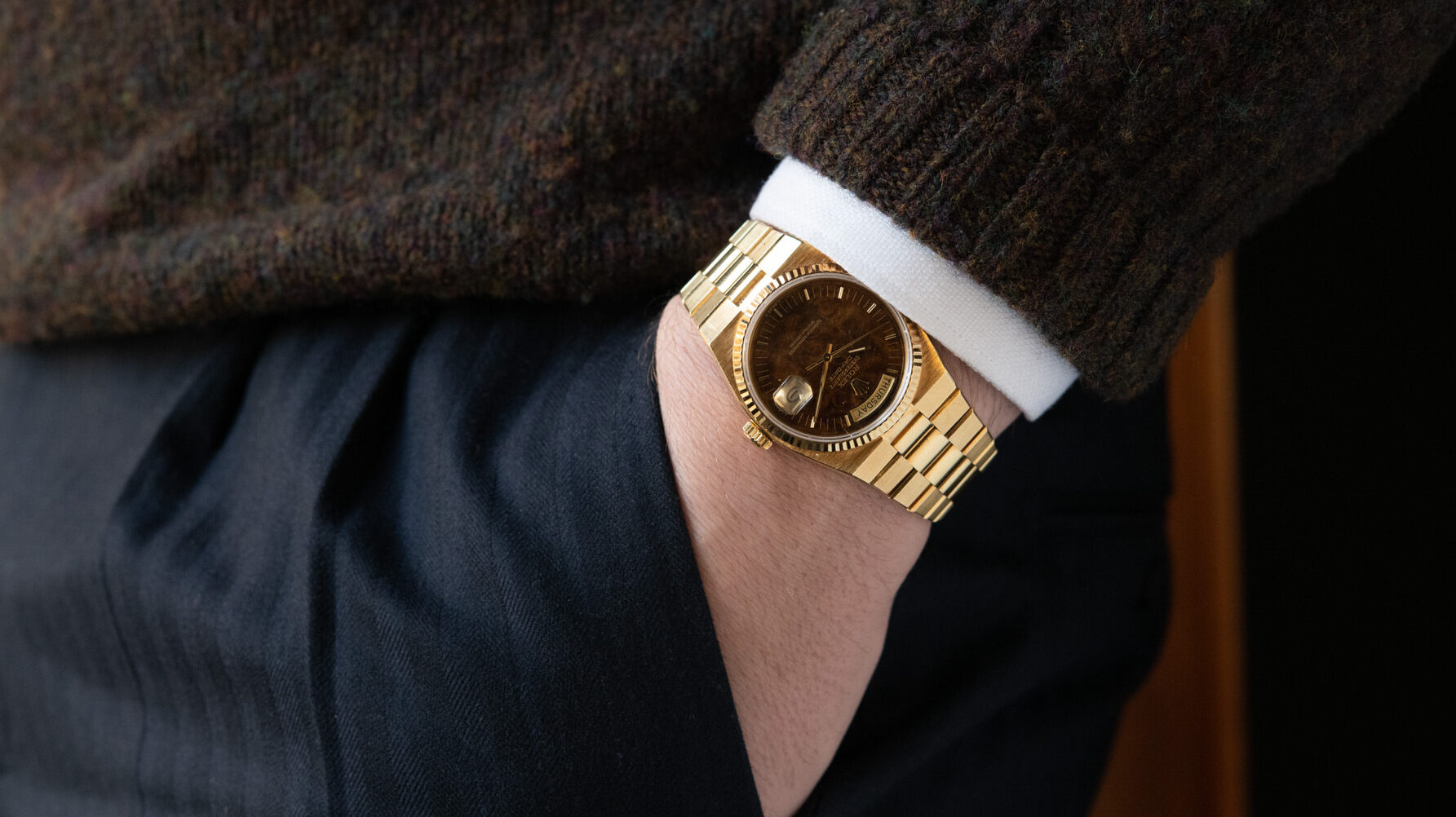 Cameron Barr
CEO/ Lead Barista
1979 Rolex Oysterquartz Day-Date 18K YG (ref. 19018) Burlwood Dial 
I have long been a fan of the Rolex Oysterquartz. These are obviously not your stereotypical Rolex in terms of both design and function and that is what makes them so interesting and cool in my opinion. This specific example has been haunting me as it's something of an Oysterquartz trifecta; not only does this watch have a full set that retains all of the seldom seen Oysterquartz accessories but as far as condition goes, this example is a case study of what a mint yellow gold Oyzterquartz Daydate should look like. It's very likely that this watch has seen very little wrist-time as it retains its original case geometry, factory finishing, and the bracelet has literally zero stretch. To top it all off, this watch has an original and flawless burl wood dial. It's a homerun for Oysterquartz fans.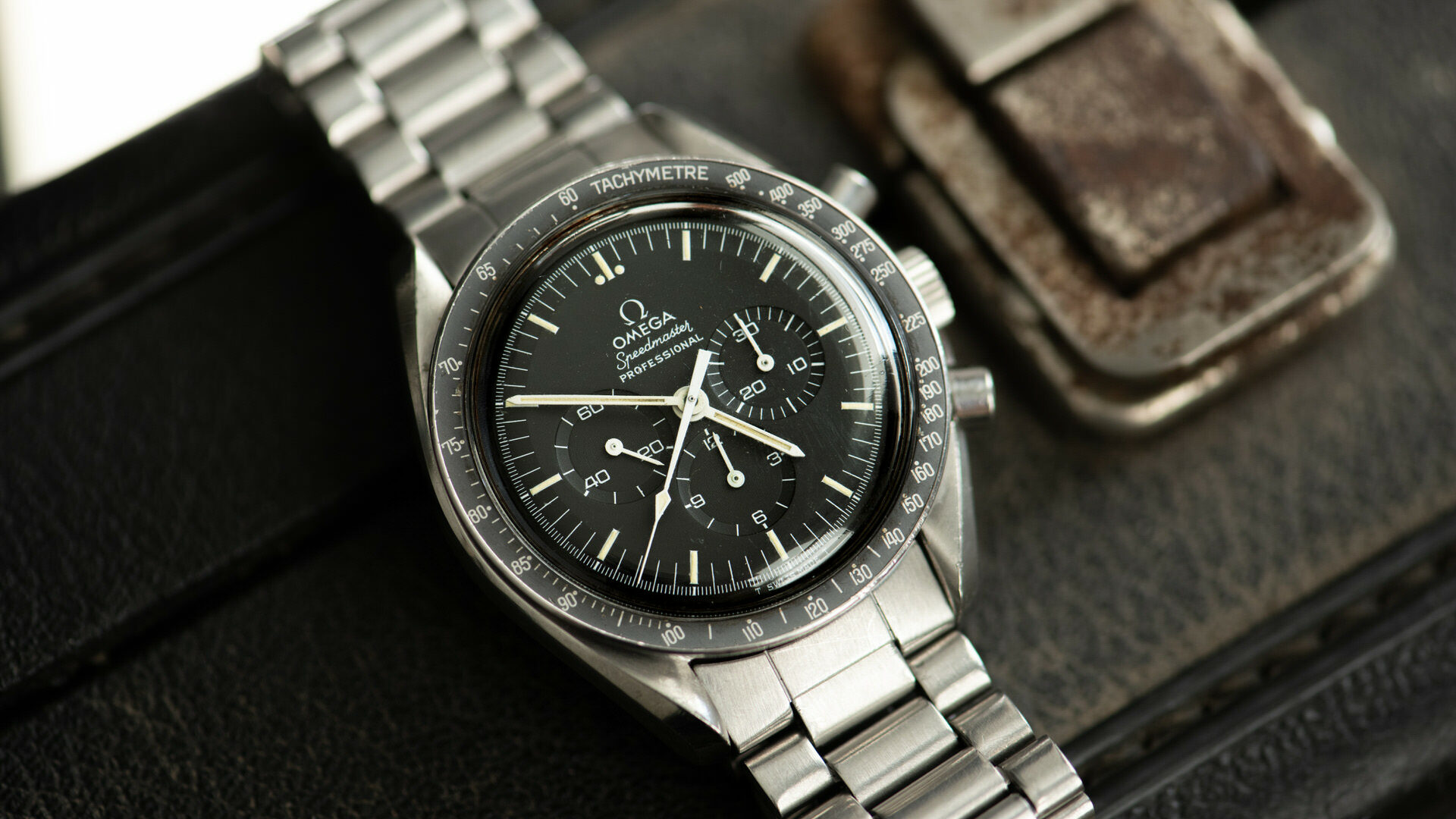 Tyler Vanes
Chief of Operations/Vintage BMW Lover/Hater
1974 Omega Speedmaster Professional (ref. 145.022) Cal. 861:
I have nothing against the Omega Speedmaster; I think we can all agree it's the quintessential chronograph. However, I just don't find myself wearing one as often as I'd like. I think it's because I just haven't found the right one yet, but this example from 1974 may well be the perfect Speedmaster for me. Despite not being an incredibly rare example, this watch ticks all the boxes I look for in a vintage Speedy – namely its honest and attractive patina. I dig its bezel fade, I like the patina in its lume, and most importantly, I like how cohesively all of these elements work together to elevate the watch. The overall vibe this watch has is truly a sum of its gracefully aged parts working in equal measure, and it's a Speedy I could see myself living with and wearing a lot.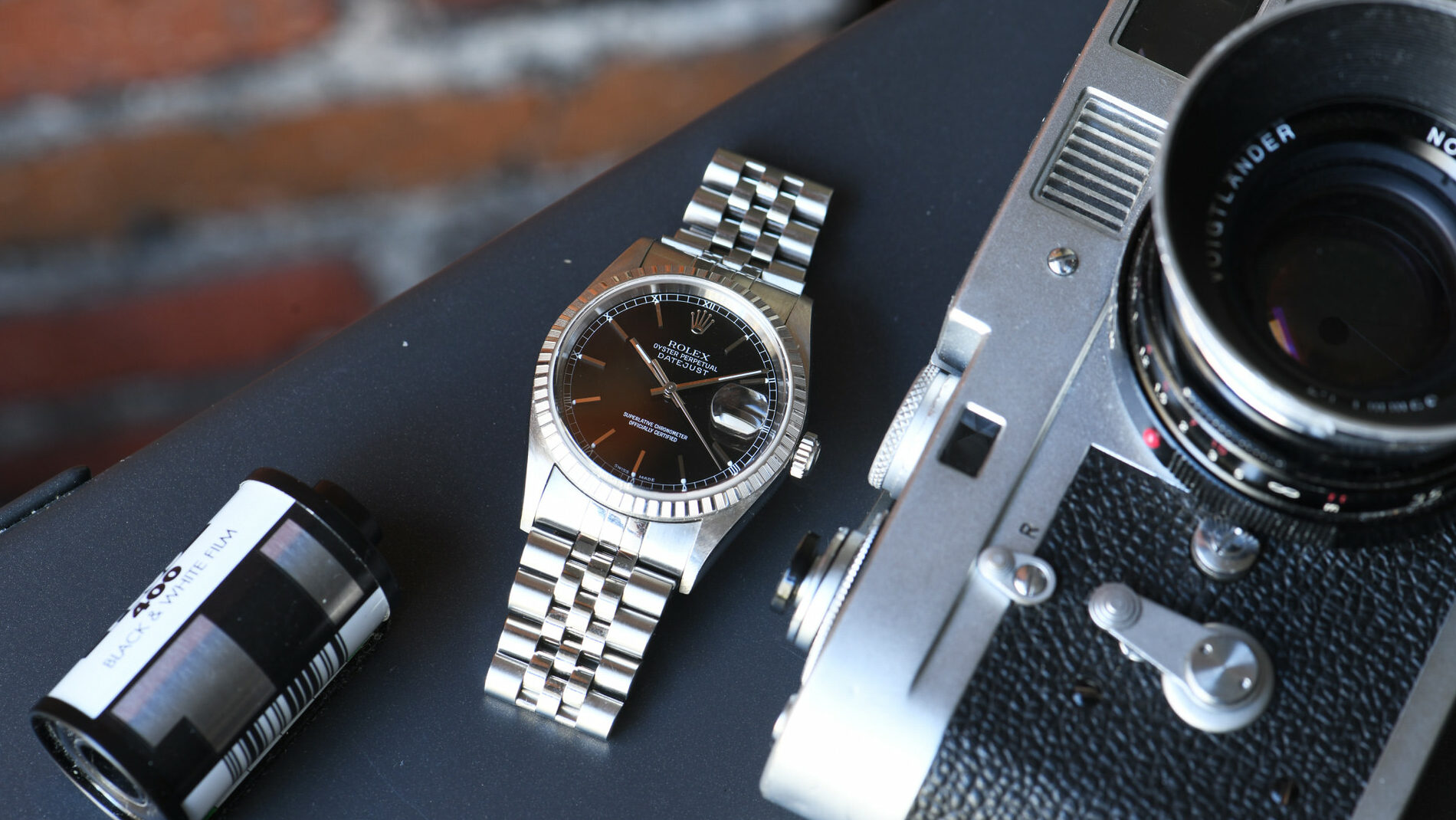 Chris Elkjar
Creative Director/Conceptual Punk Rock Icon
Unpolished 2000 Rolex Datejust (ref. 16220) Black Dial:
Every watch collection needs a steel Datejust, but we also know that a steel Datejust could just as easily be your whole watch collection. I love the balance this one hits between vintage appointments and modern functionality, and there's just something extra cool about a black dial Datejust; it feels somehow simultaneously more upscale and tough at the same time.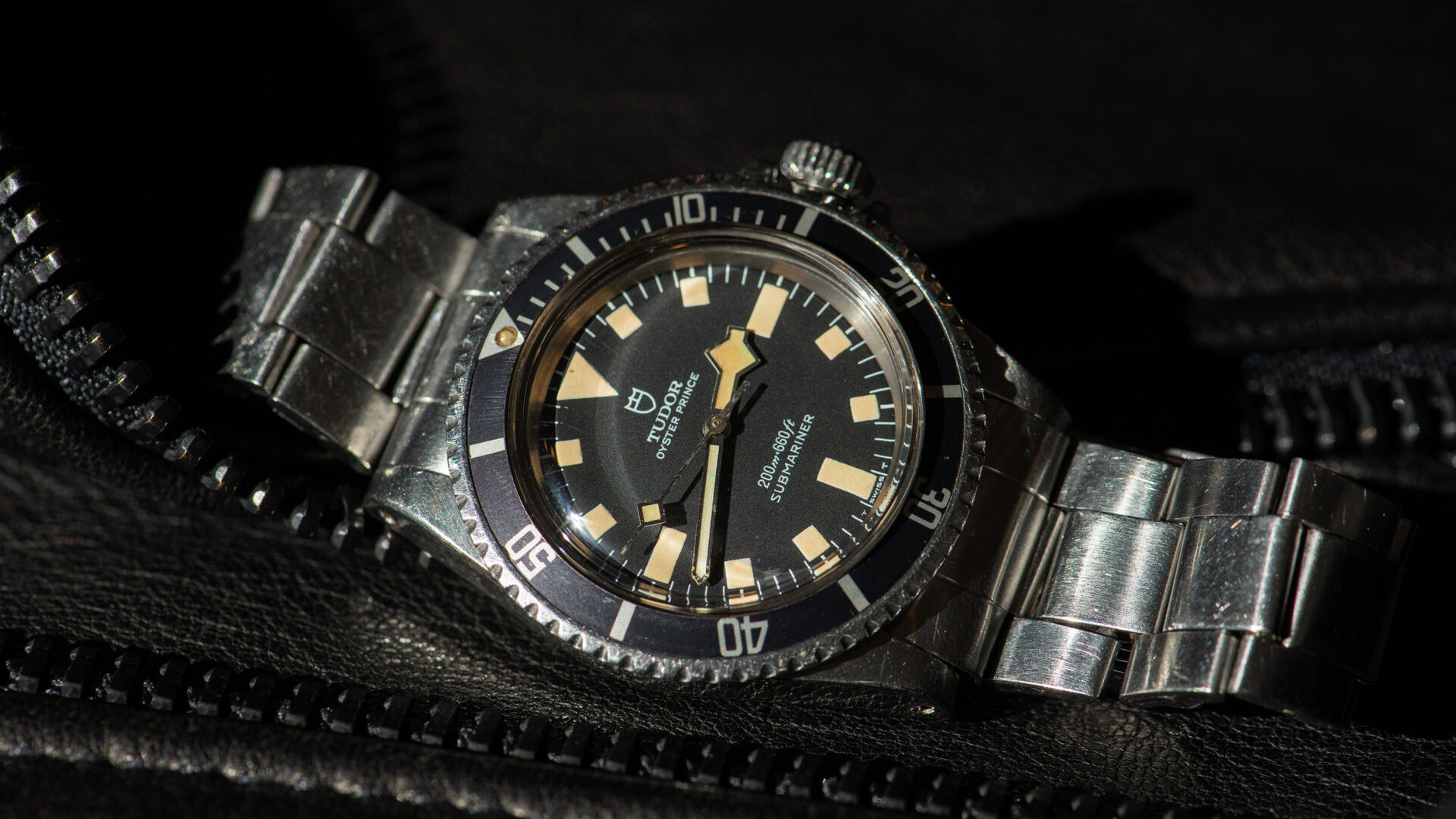 David Von Bader
Senior Editor/Best Guitarist on Staff
1977 Tudor "Snowflake" Submariner (ref. 94010) Black Dial:
There is no need to explain the allure of the classic Submariner form factor, but if you spend enough time in this business, you can get a little desensitized to even really attractive vintage Sub examples. The twist on the format that the Tudor "Snowflake" has really does a lot for me, especially those beefy square and rectangular lume plots. This particular example has aged to perfection in my opinion; that dial is flawless and the way those huge lume plots have faded to a creamy yellow shade is perfection in my book. It's the perfect balance of honest wear and well-preserved.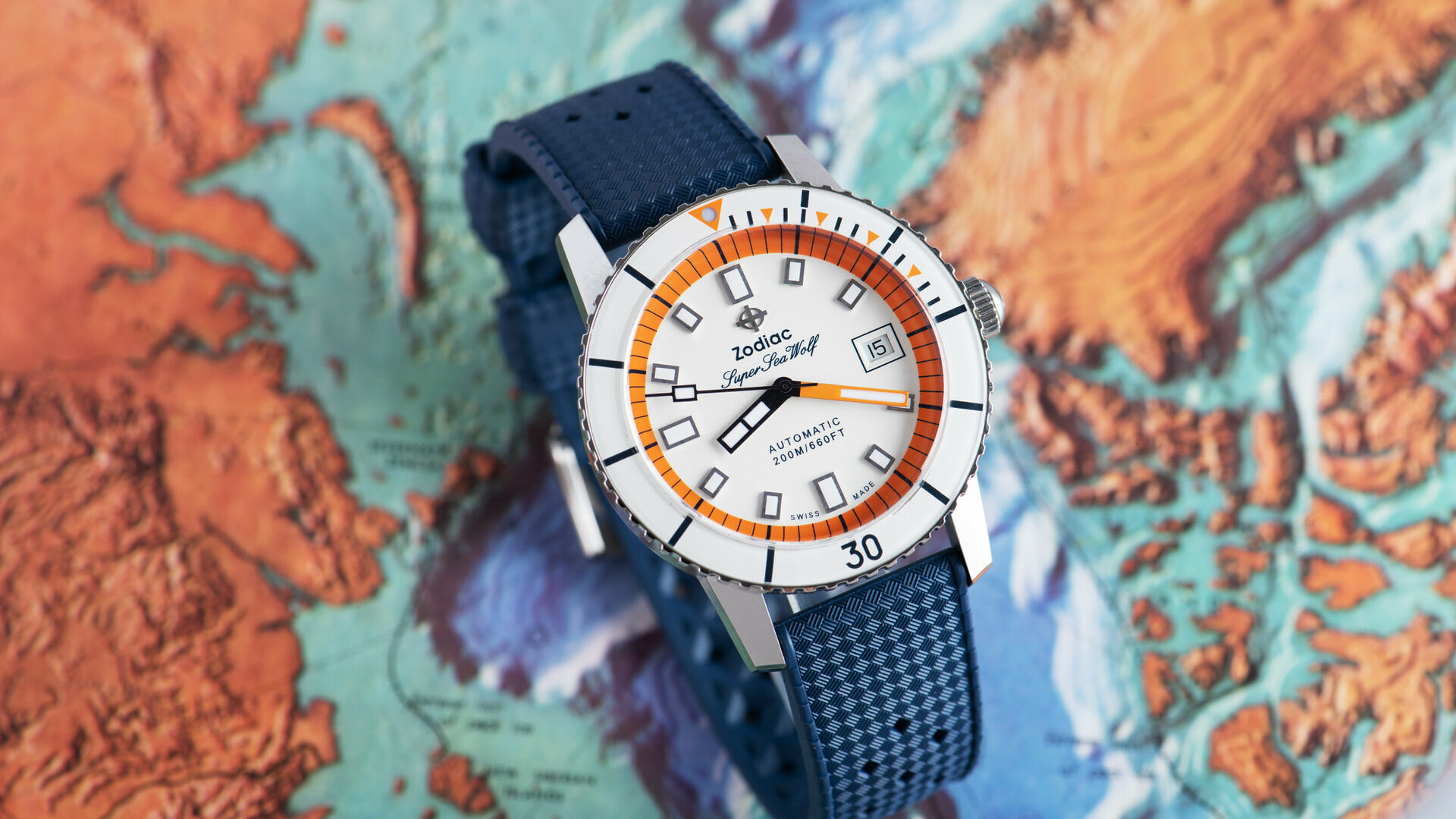 Brian Kim
Legal Department/Chief of Fashion Police
Zodiac Super Sea Wolf Compression (ref. ZO9270) Creamsicle:
The Zodiac Super Sea Wolf is in many ways the perfect vintage-inspired modern dive watch and the creamsicle colorway is undeniably fun. I'm a big fan of the way Zodiac uses funky color combinations and how that also references the brand's history as something professional-grade, but ultimately made for recreation. This is a perfect casual and carefree watch that I can wear to the beach or a night out with friends.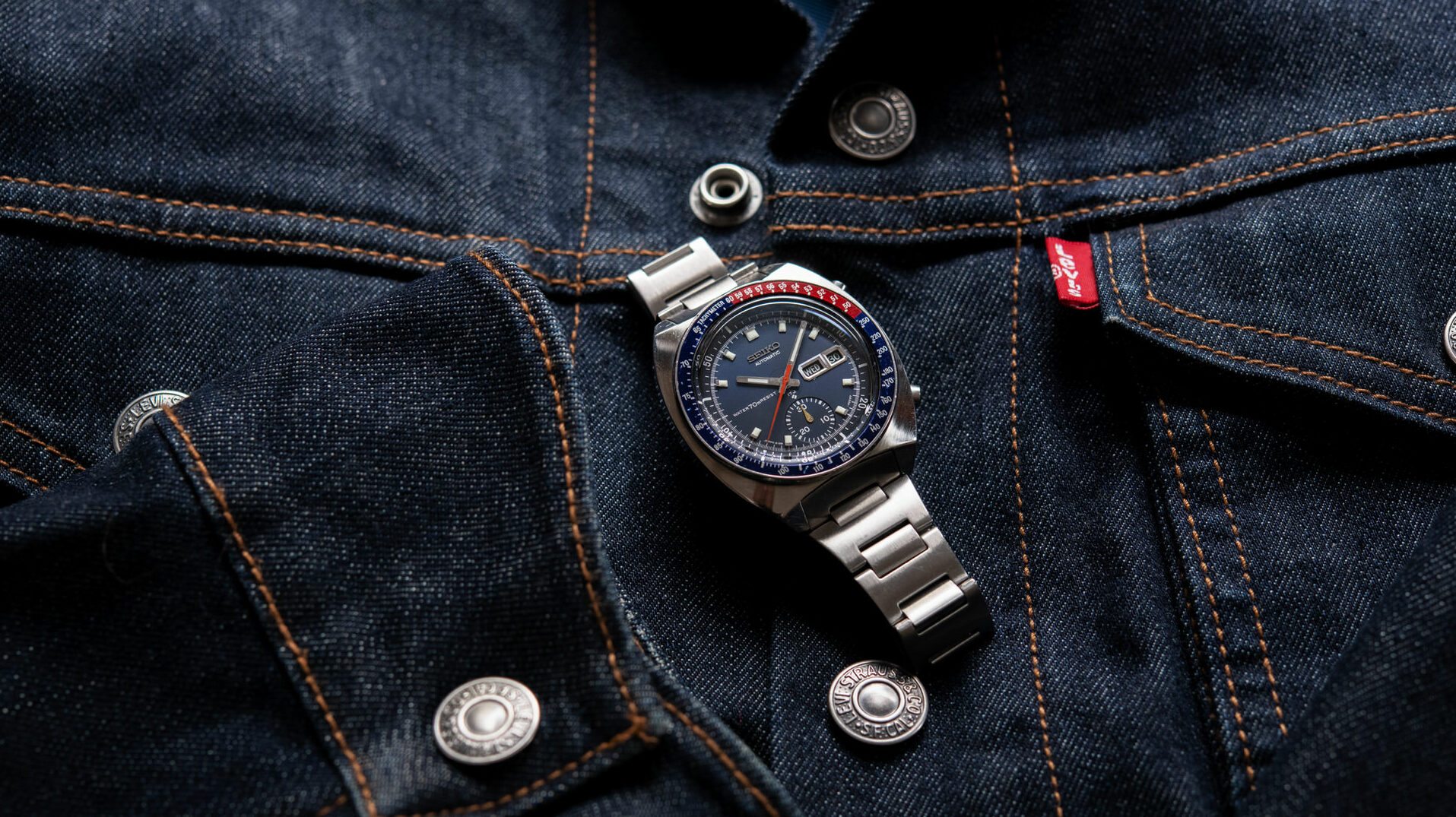 Dylan Hall
Operational Associate/Sales
1971 Seiko Automatic Chronograph (ref. 6139-6005) "Blue Pogue":
Vintage Seiko is totally underrated when it comes to function meeting fashion, and you really get so much watch for the money when you get into the Pogue chronos. To me, this is the perfect everyday wear; it looks like it means business, but it's still unique and versatile looking. Add in the fact that it's got a rich blue dial and the history of the 6139 arguably being the first automatic chronograph brought to market, as well as the history these watches have with astronaut Col. William Pogue, and this watch is a no-brainer.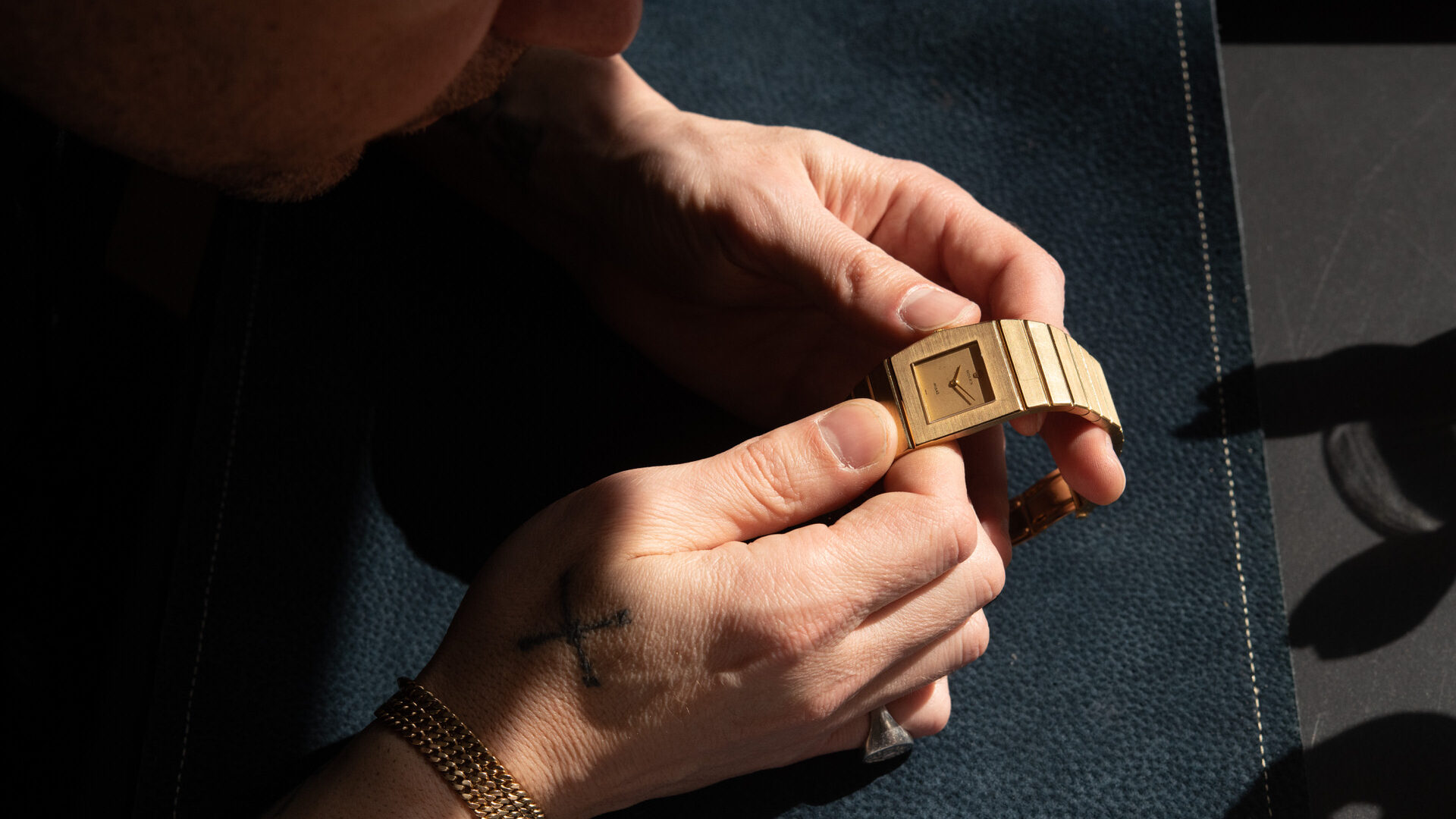 Alex Dash
In-House Photographer
1970s Rolex King Midas 18K YG (ref. 9630):
I believe no watch collection is truly complete without a gold watch and of all the gold pieces I've seen and photographed here, this Rolex King Midas is one of the finest. The aesthetic and wrist presence this watch has is hard to overstate. From the fonts used, to the finely machined bracelet, the uniformly thin body, the heft and feel of a solid gold watch, and especially the decidedly '70s asymmetrical shape, everything about the King Midas is attractive and unique. And best of all it's a Rolex, which is the perfect thing to say to 99% of the people who will notice it on your wrist. And to the rest of us, you can tell them it was designed by Gerald Genta!
Never miss a beat
Sign up for our newsletter to receive updates and exclusive offers