Staff Selects for January 2023
Surely if you've found yourself reading the C + T Journal, we don't need to point out the reality that the vintage watch world is one primarily fueled by passion. The truth is that everyone involved in the vintage watch space on both sides of the glass is a nerd on some level about these little mechanical marvels – and that includes every member of the C + T crew!
Everyone on staff here is a horology nerd and/or a vintage watch aficionado of some sort, and we get the same thrill handling the rare pieces, unique finds, and unexpected examples that hit our shop as you do! It's a big part of what makes the gig such fun. So we've decided to start sharing monthly staff picks from our current inventory. After all, you can't keep 'em all, and you can only wear two at a time (just ask Keith Richards) – so this is our way of taking ownership of the pieces we fall in love with without actually owning them. Sometimes, we hate to see them leave, but we love to watch them go.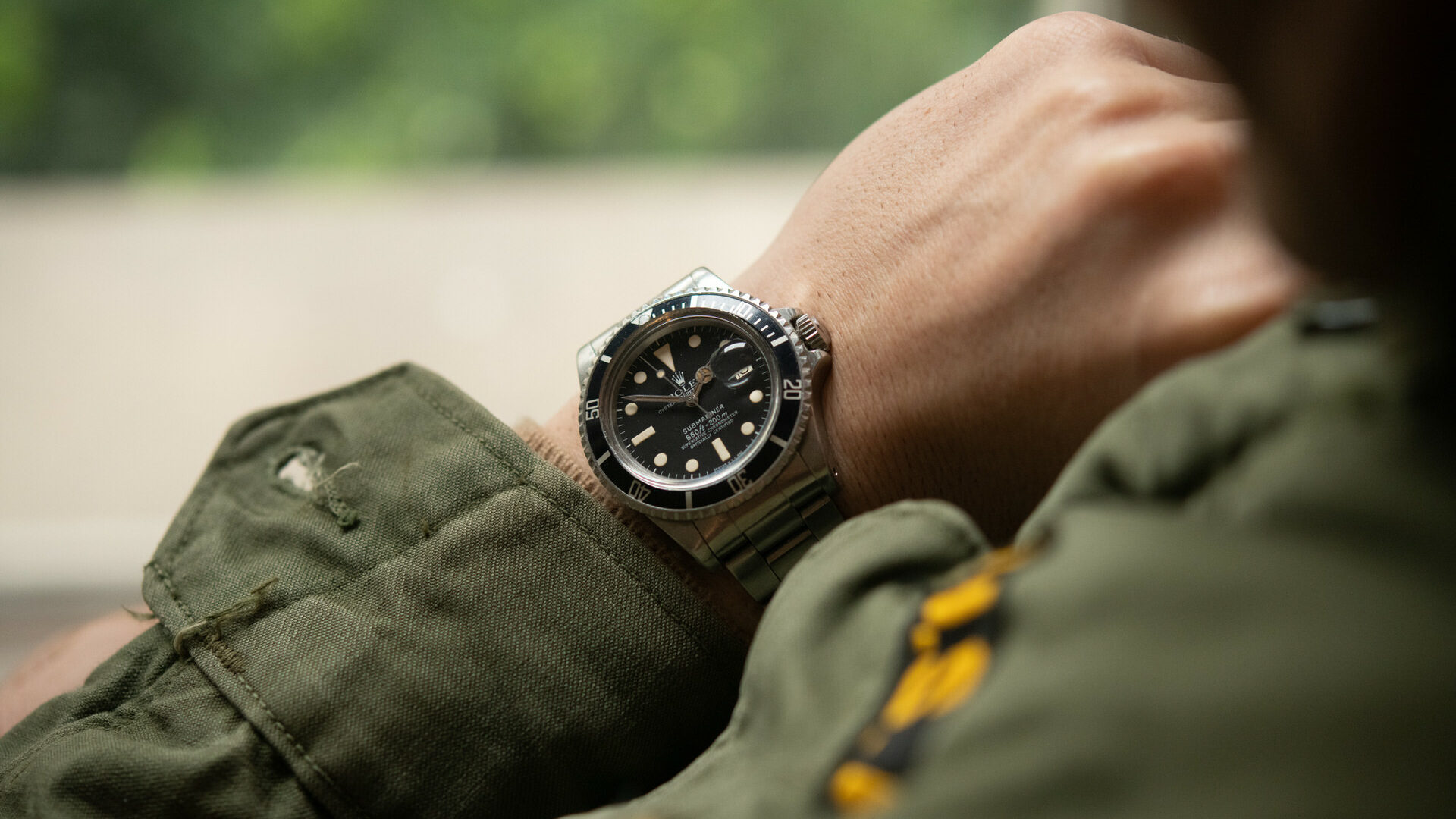 Cameron Barr
CEO/ Lead Barista
1978 Rolex Submariner (ref. 1680)
We all love a great ref. 1680, but I love this one because it has a little extra sauce with its caseback engraving. It's not something that is visible to just anybody, the only person that knows it's there is the person wearing a watch. I really love that watches like this were once gifted as a sign of respect and tenure to employees that put in the time at companies. It's a gesture from times past that I think was so cool and substantial, and sorely missing from today's world. I love that it gives this Sub a tangible history and human connection. The watch is also in fantastic condition and an unpolished ref. 1680 is high on a lot of our lists to begin with!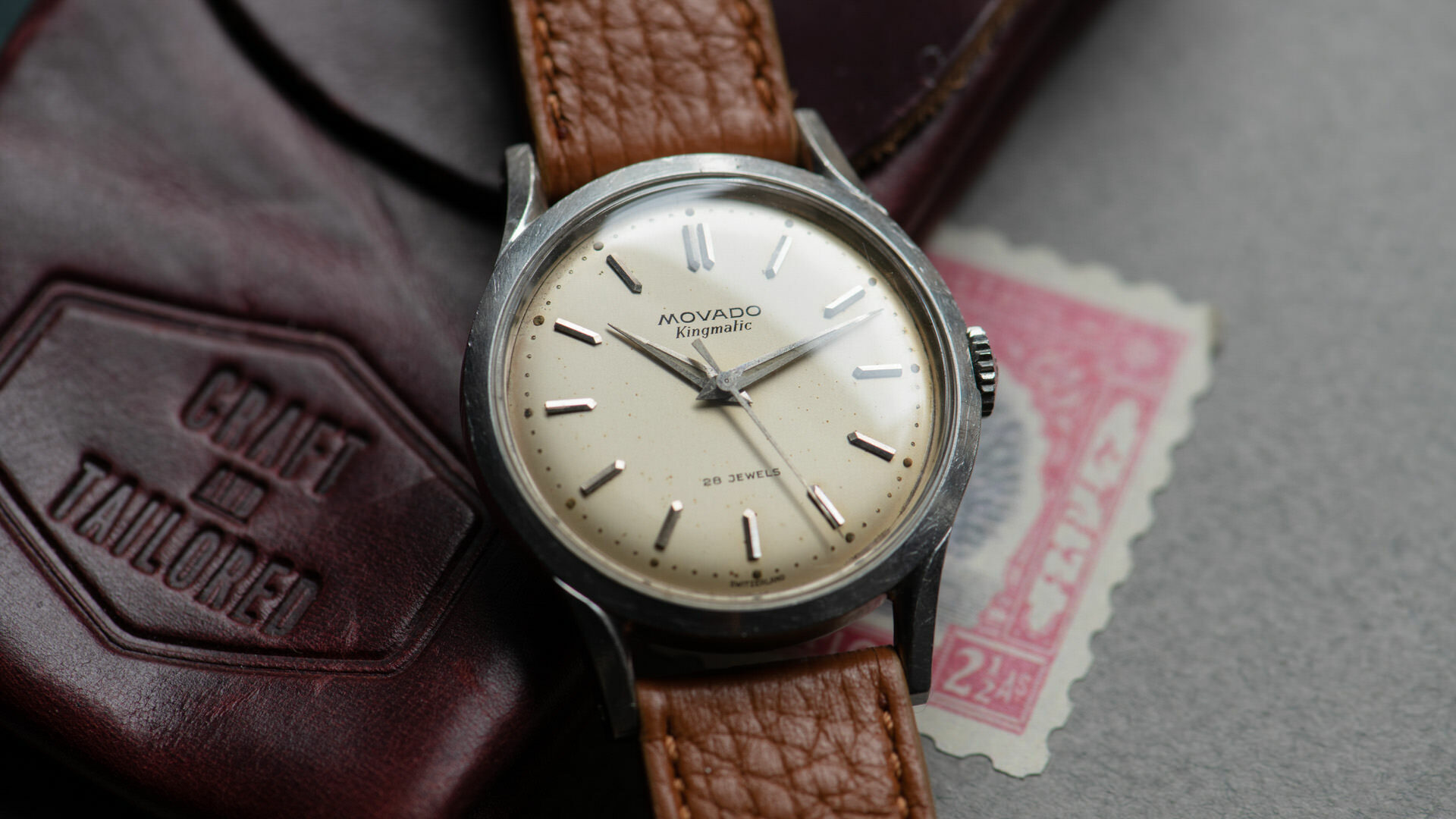 Tyler Vanes
Chief of Operations/Vintage BMW Lover/Hater
1950s Movado Kingmatic (ref. 11179) "Borgel Case":
Pedigrees mean something in the watch world, and the insider appeal of this Movado ref. 11179's pedigree is really hard to deny. This watch features a Borgel-made case, which is absolutely dripping with pedigree. In my book, the value this watch offers at its current price point is nearly comical; during this period, Movado was actually a direct competitor to Patek and Borgel was manufacturing these iconic cases for both marques at the time. Regardless of the unfortunate place the Movado name ended up in its contemporary guise, the watches they produced between the '50s and the '70s were in the same weight class as the heaviest hitters of the Swiss watch world, and this ref. 11179 proves that in quality, aesthetic, and function.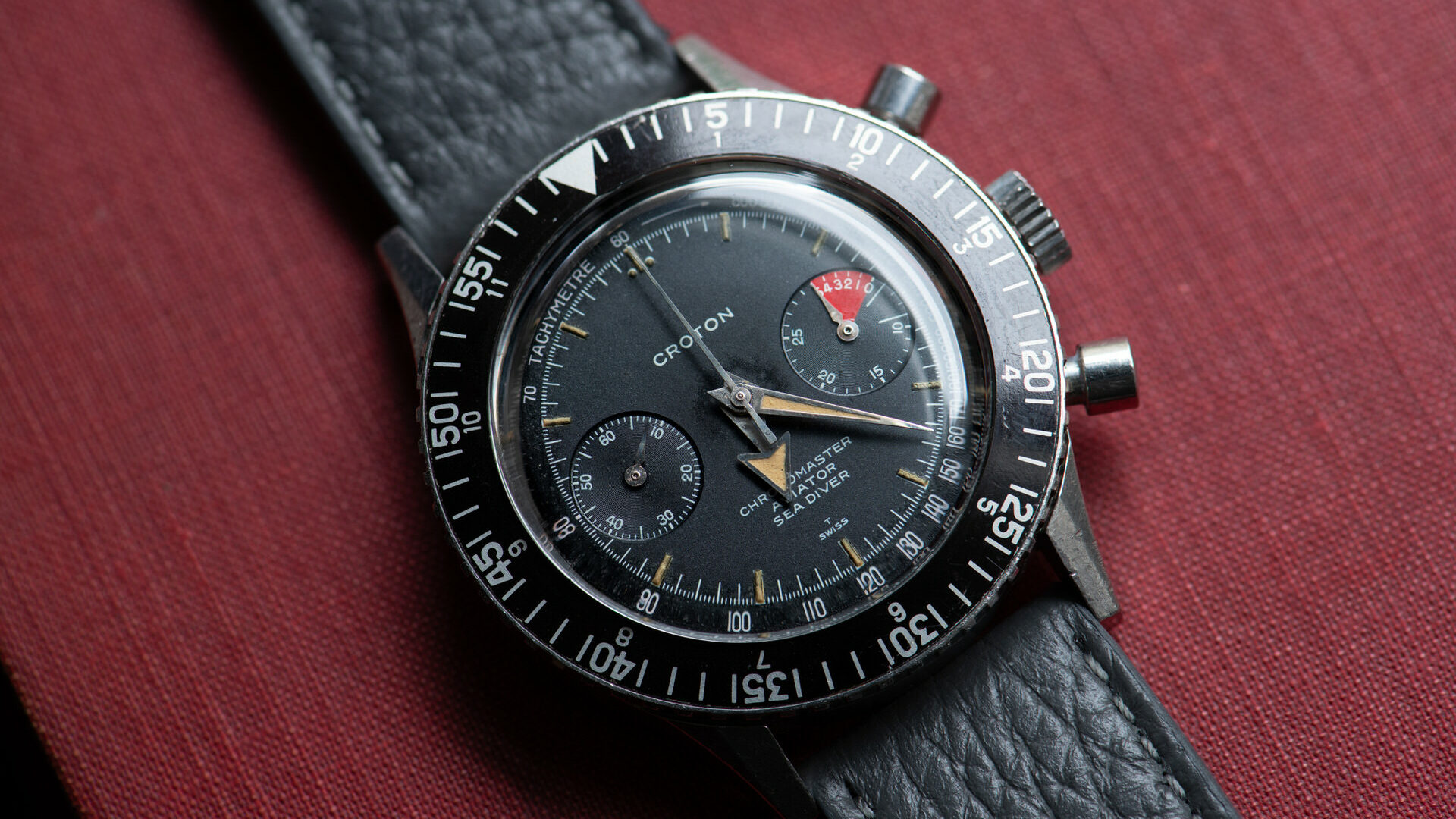 Chris Elkjar
Creative Director/Conceptual Punk Rock Icon
1960s Croton Chronomaster Aviator Sea Diver (ref. 105) Valjoux Cal. 92:
When we started working to bring modern brands into the mix, the first unanimous agreement among the team was to include Nivada Grenchen's reissues of the ever-confusingly branded Chronomaster Aviator Sea Diver. These are such iconic watches and the novelty of them being released under a dozen different monikers is so charming. For me, if you want the vintage vibe and feel, this is the perfect watch, but having the option to grab a carefree modern reissue is wonderful. We live in an amazing time for watch collecting!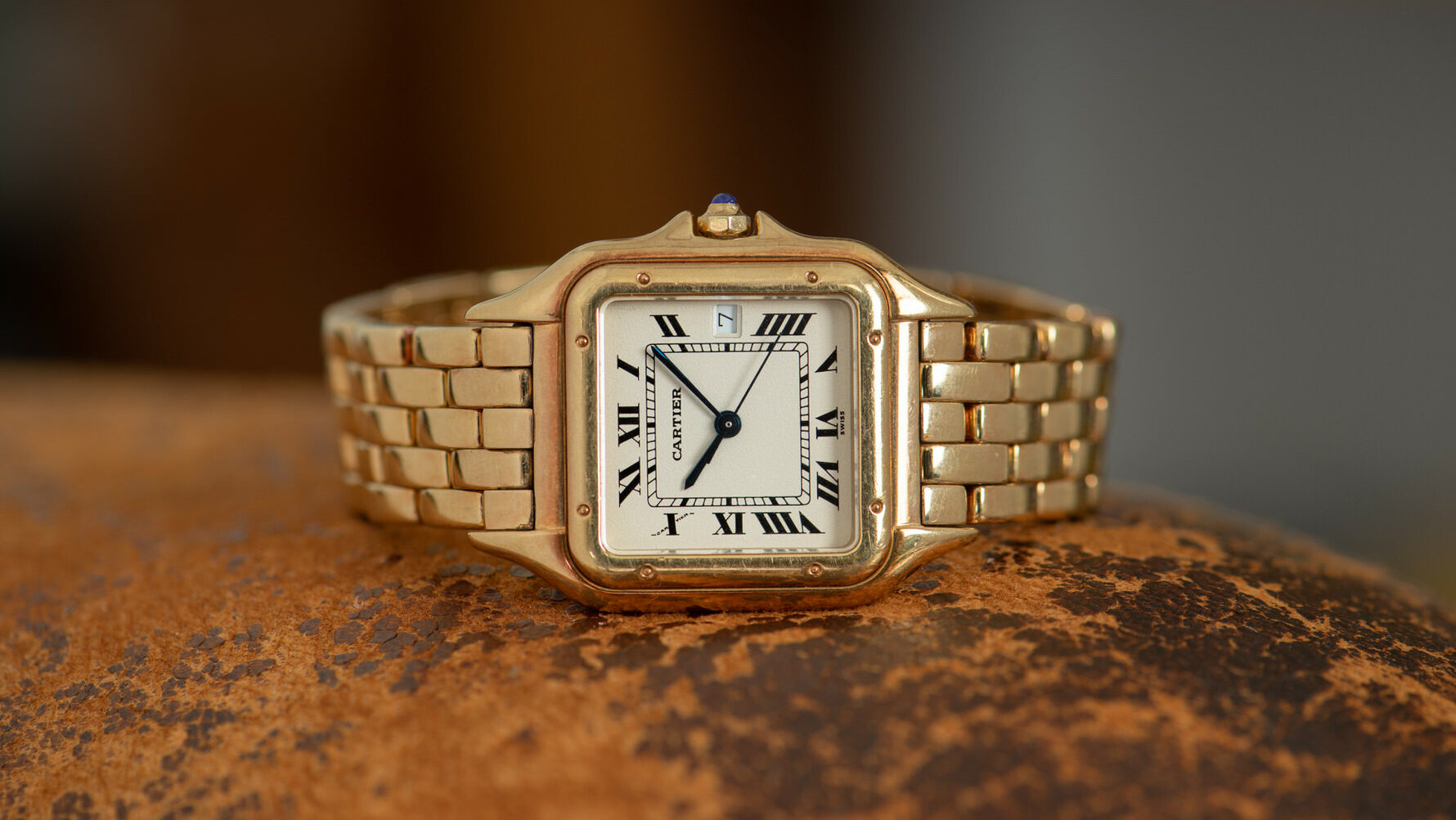 David Von Bader
Senior Editor/Best Guitarist on Staff
2000s Cartier Panthère Quartz (ref. W25014B9) 18K YG:
Just like everyone else in the watch world, I'm enjoying observing the great shift in Cartier's popularity. The Tank is an icon and a staple of the vintage watch world and is a piece that could work in everyone's collection. However, I tend to go after watches that I associate with people I admire and, as you can tell from the intro to these pieces, I'm a huge Rolling Stones fan. One of my prized watches is a '70s Heuer Autavia "Orange Boy" and part of my attraction to it is that Mick Jagger wore one frequently in the '70s. So when it comes to Cartier, it's the Panthère's association with Keith Richards that puts it over-the-top for me. It's an elegant and opulent object by itself, but the Keef association gives it a rock 'n' roll edge that I love – though a Santos like Lou Reed used to wear comes in a close second.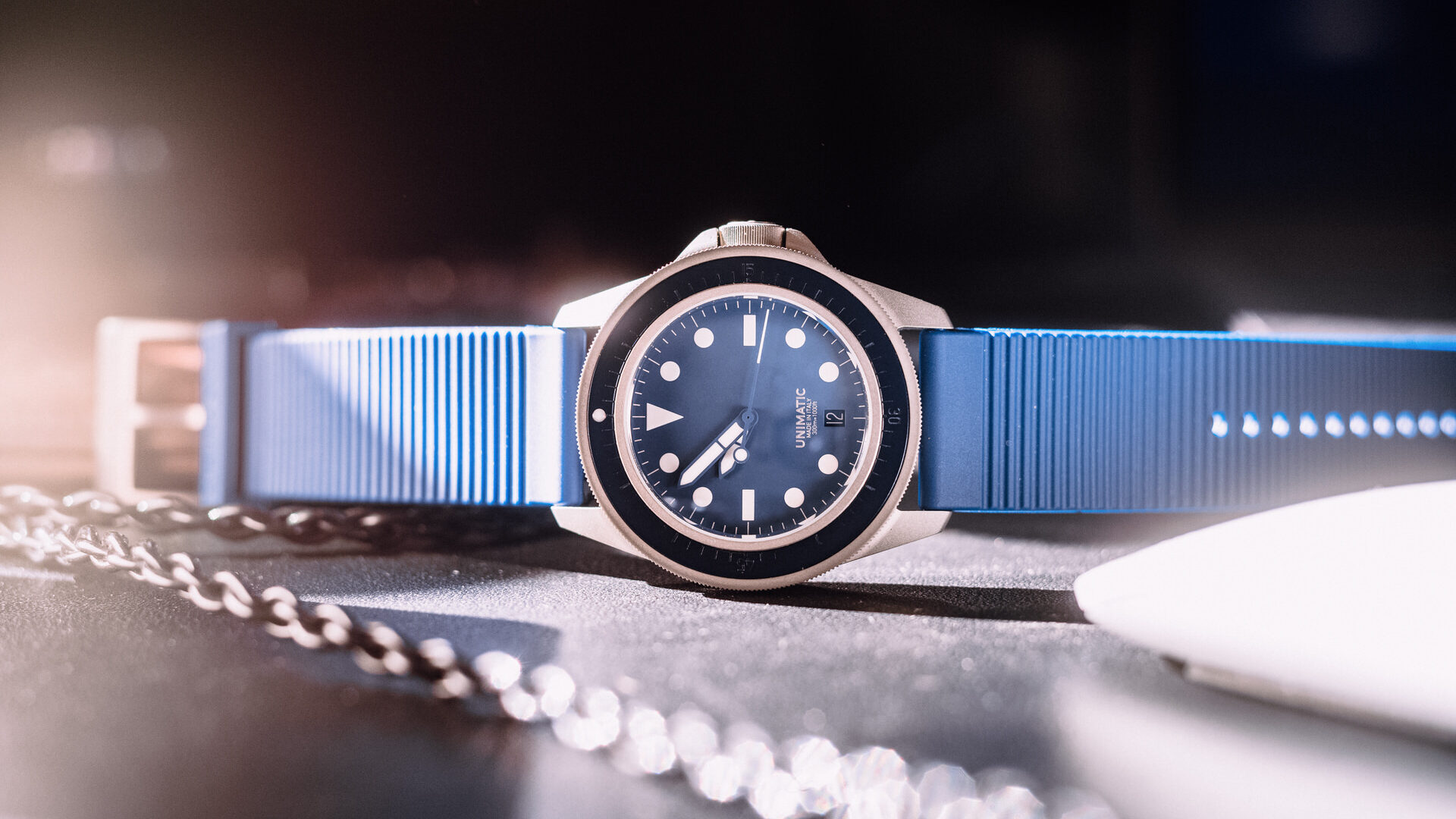 Brian Kim
Legal Department/Chief of Fashion Police
Modello Uno U1S-T-MP Titanium "Limited Edition":
My pick for January is the Unimatic Modello Uno Titanium limited edition. I really love this watch as a perfect modern daily driver because it's got some killer vintage design queues, but is decidedly a contemporary watch, and the titanium case gives it an incredibly lightweight and sturdy feel. I think Unimatic also nailed the blue tone with the matte finish they used on the dial and bezel.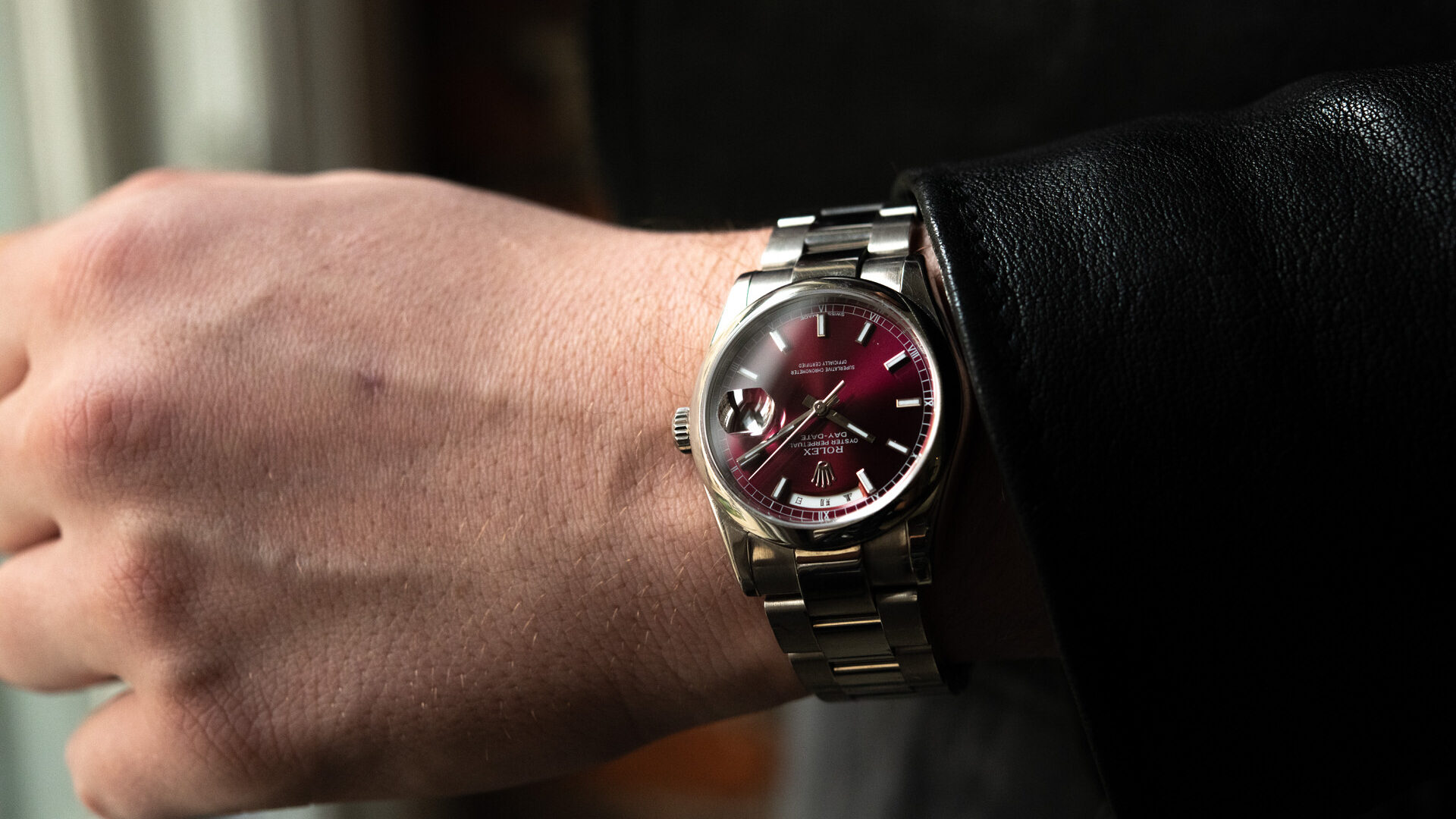 Dylan Hall
Operational Associate/Sales
2000 Rolex Day-Date 18K WG (ref. 118209) Cherry Dial *Unpolished* w/ Papers: 
I have always been a fan of the subtle vibe of white gold and I have always wanted a Day-Date as they're the ultimate Rolex trophy watch. When this particular example came into the shop, I fell in love with what a unique take on the Day-Date form it is. Between the cherry dial, the Chinese day and date wheels, and the white gold, it's a watch with incredible presence and I think is a proper red carpet event type of watch. 
Never miss a beat
Sign up for our newsletter to receive updates and exclusive offers