Staff Selects for October 2022
Surely if you've found yourself reading the C + T Journal, we don't need to point out the reality that the vintage watch world is one primarily fueled by passion. The truth is that everyone involved in the vintage watch space on both sides of the glass is a nerd on some level about these little mechanical marvels – and that includes every member of the C + T crew!
Everyone on staff here is a horology nerd and/or a vintage watch aficionado of some sort, and we get the same thrill handling the rare pieces, unique finds, and unexpected examples that hit our shop as you do! It's a big part of what makes the gig such fun. So we've decided to start sharing monthly staff picks from our current inventory. After all, you can't keep 'em all, and you can only wear two at a time (just ask Keith Richards) – so this is our way of taking ownership of the pieces we fall in love with without actually owning them. Sometimes, we hate to see them leave, but we love to watch them go.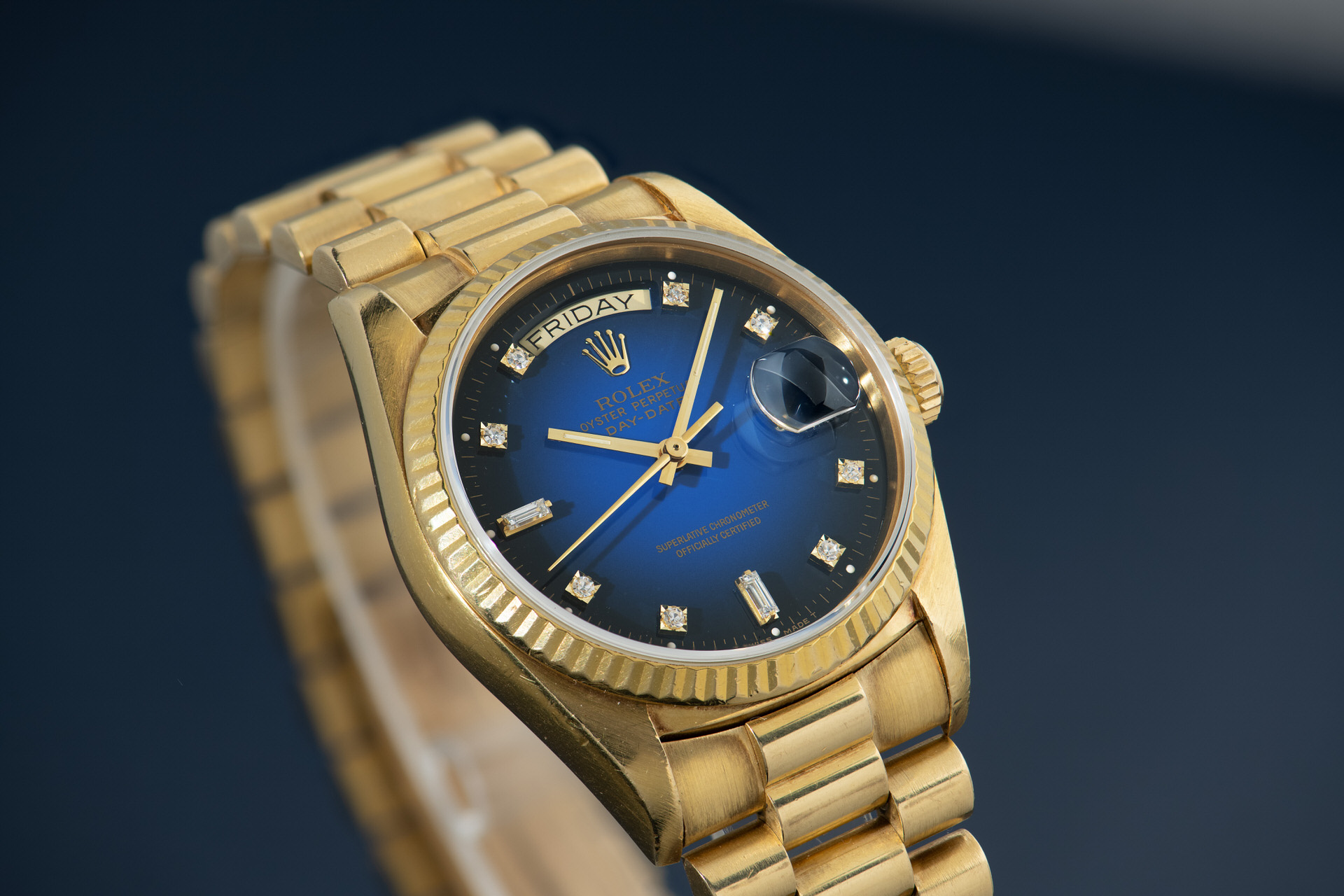 Cameron Barr
CEO/ Lead Barista
1986 Rolex Day-Date 18K YG (ref. 18038) Blue Vignette Diamond Dial w/ Papers
I think there is something really fun and playful about the colorful "vignette" dials that Rolex produced in the 1970s and 1980s. Although these examples are not known as true "stella" dials, they were produced in the same way and possess some of the same characteristics that make the vibrant and colorful "stella" dial Rolexes so desirable. I like how unique the "vignette" or "degrade" dials look and the high gloss pop the "stellas" have, and this specific example's dial is absolutely flawless – and the watch's case also shows original factory finishing. It's definitely a bold statement piece, but this one is a 10/10 for me and something I could see myself wearing.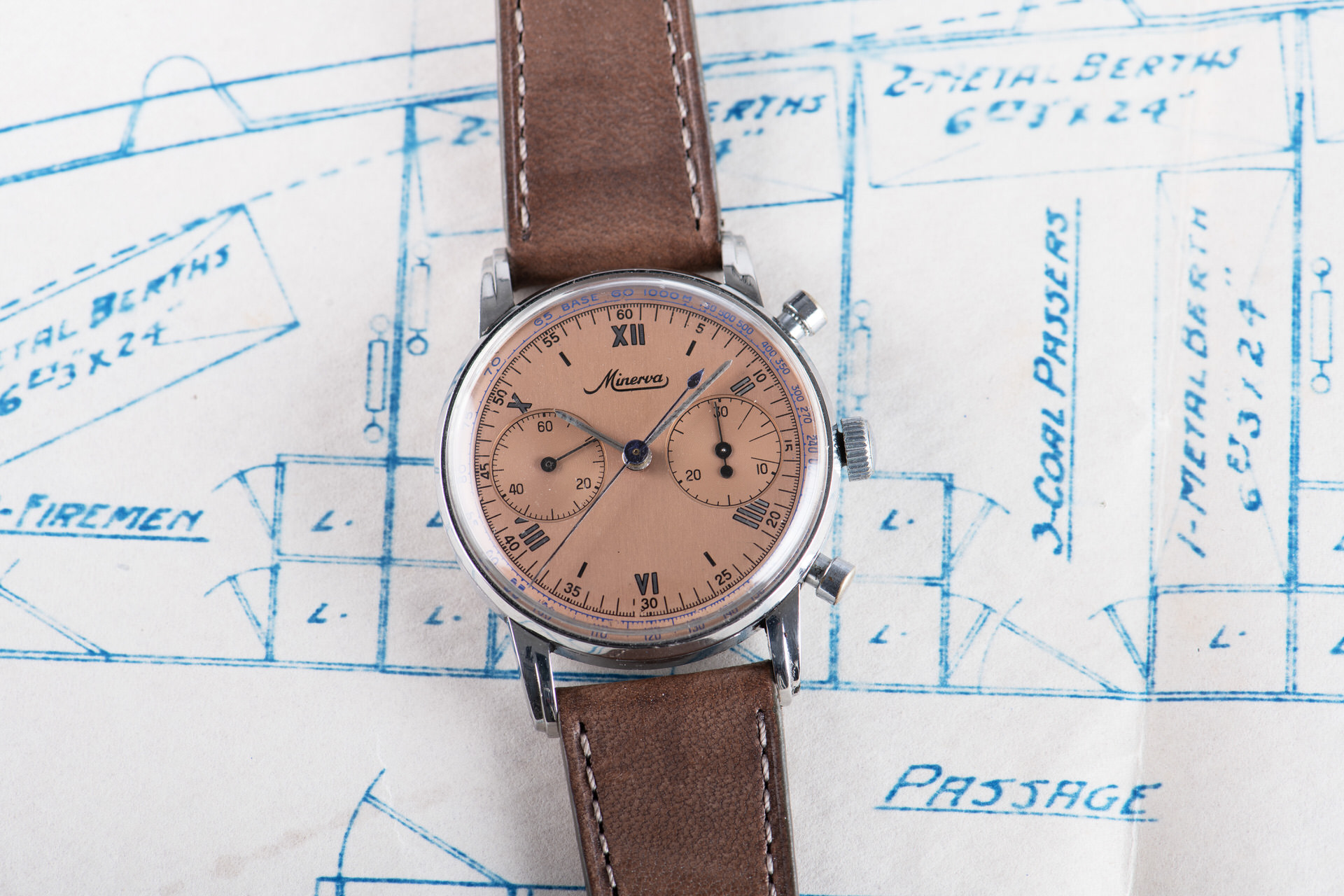 Tyler Vanes
Chief of Operations/Vintage BMW Lover/Hater
1950s Minerva Chronograph (ref. 1327) Salmon Dial w/ Stepped-Lug Case:
Salmon dial chronographs just exude sophistication, a precedent that I think was defined by Patek Philippe's early salmon dial chronographs – watches that seem to break records at auction every other year. That elevated aesthetic is very much present in this Minerva chronograph. While this watch's gorgeous salmon-colored dial is the first thing most notice, I also love the wildly cool stepped lugs its robust (nearly 37mm) case features. Minerva was one of the most respected chronograph movement makers of the 20th century, so it's a watch that boasts technical excellence and respect, but I also personally think they happened to make some of the most beautiful chronographs ever.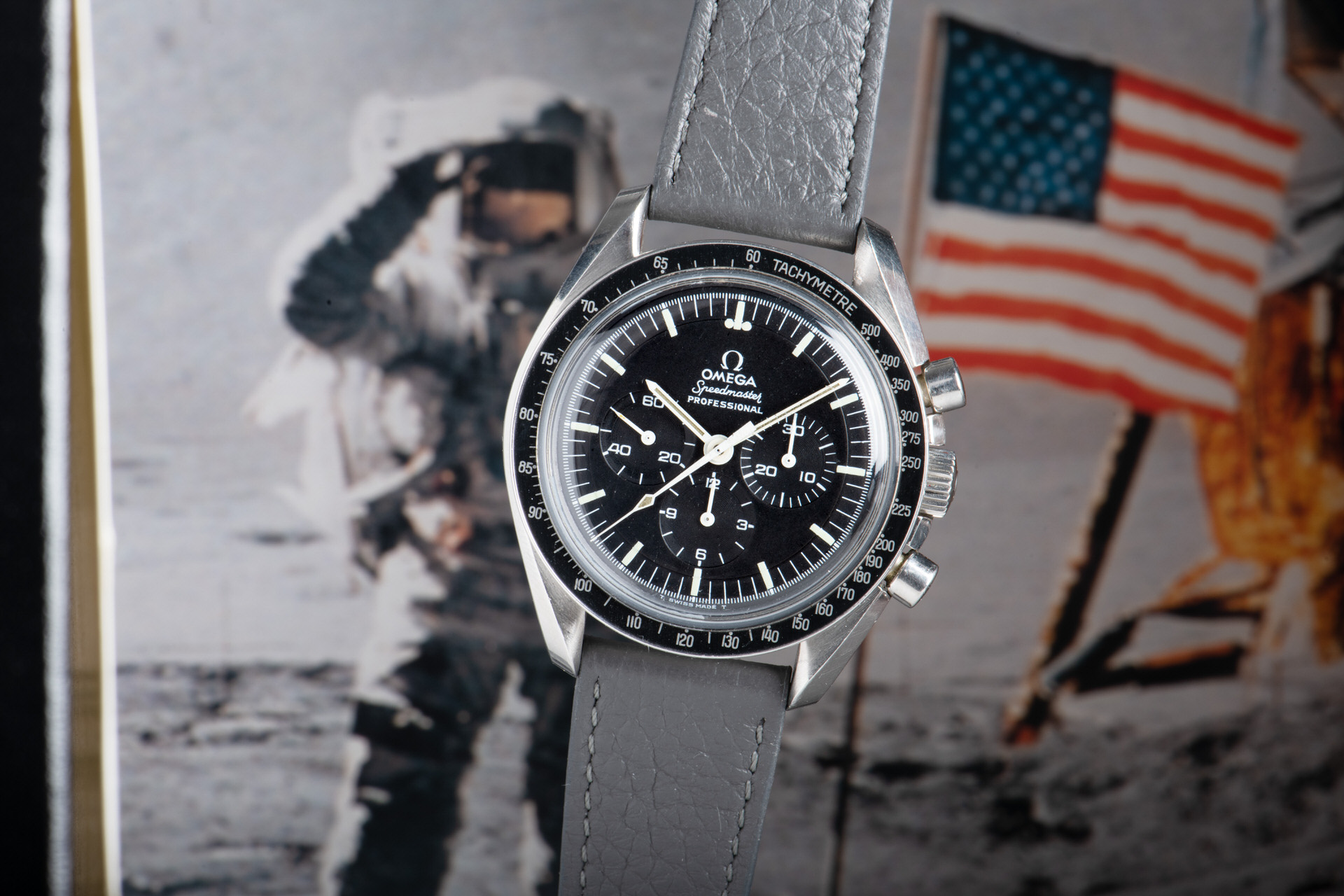 Chris Elkjar
Creative Director/Conceptual Punk Rock Icon
1974 Omega Speedmaster Professional (ref. 145.022):
You might think I picked the most basic watch on the site, right? Kind of, but there's a reason these watches are so popular and why I'm drawn to them. This '74 Speedmaster is a watch that is perfectly setup to be worn a lot. The ref. 145.022 is powered by an 861 movement instead of the more sought-after cal. 321 movements that inexplicably command three times the price, so for me, this is the perfect Speedmaster to throw on and go about your day, regardless of what your day entails (other than maybe swimming…take it off before going swimming). There's something to be said for a perfect vintage daily driver.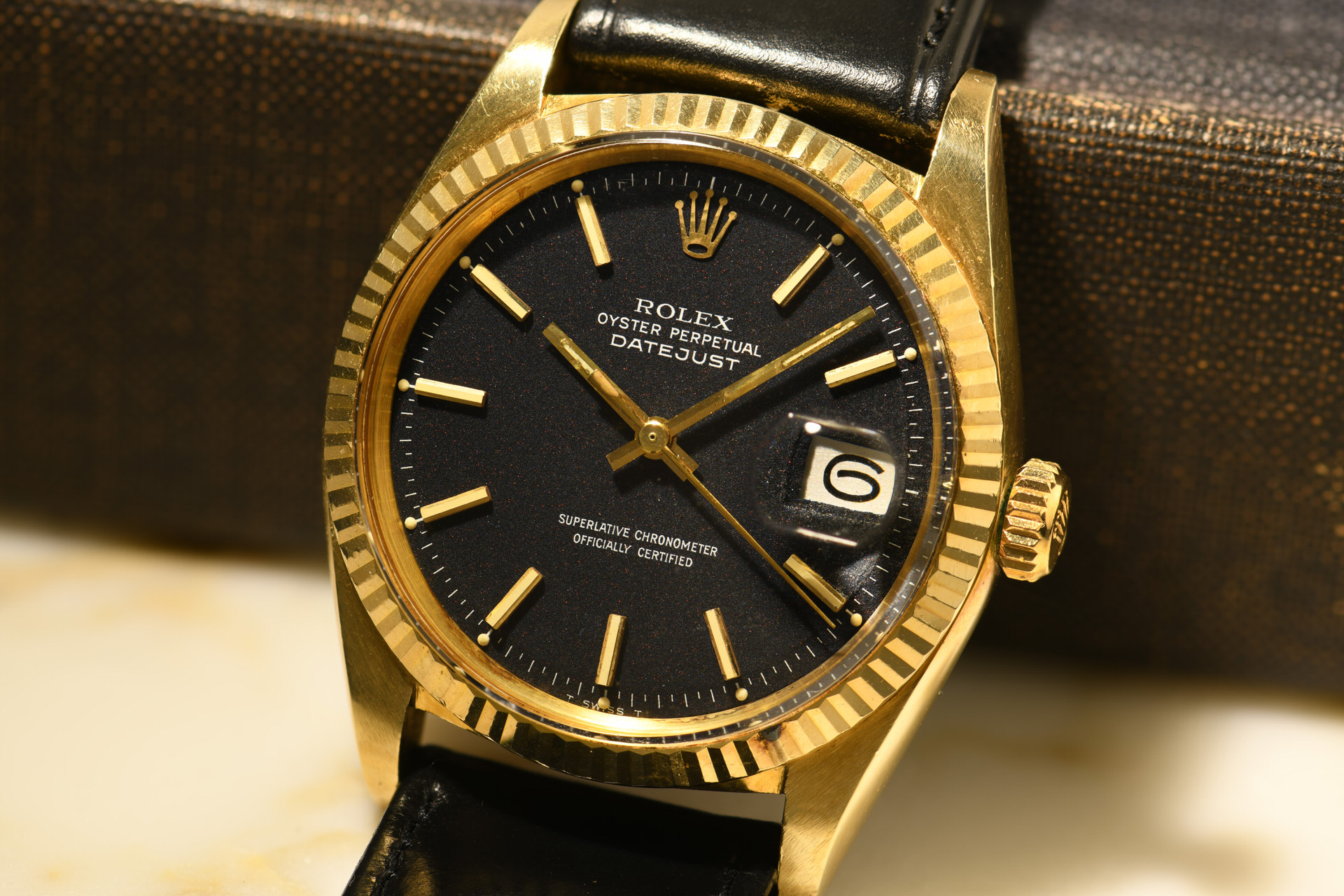 David Von Bader
Senior Editor/Best Guitarist on Staff
1977 Rolex Datejust 18K YG (ref. 1601) Black "confetti" Dial: 
I'm a sucker for any Rolex with a "confetti" dial and the velvety texture they have in-person is really hard to put into words, but really special. It adds a subtle aesthetic layer to a classic Rolex that doesn't scream, but is unlike anything else you've seen. This particular example hits a few marks for me; I love that it's in such incredible shape, I love the way that dial contrasts against the watch's yellow gold case, and I'm a big fan of the more casual and slightly-toned down (but versatile) look of a gold Rolex on a leather strap.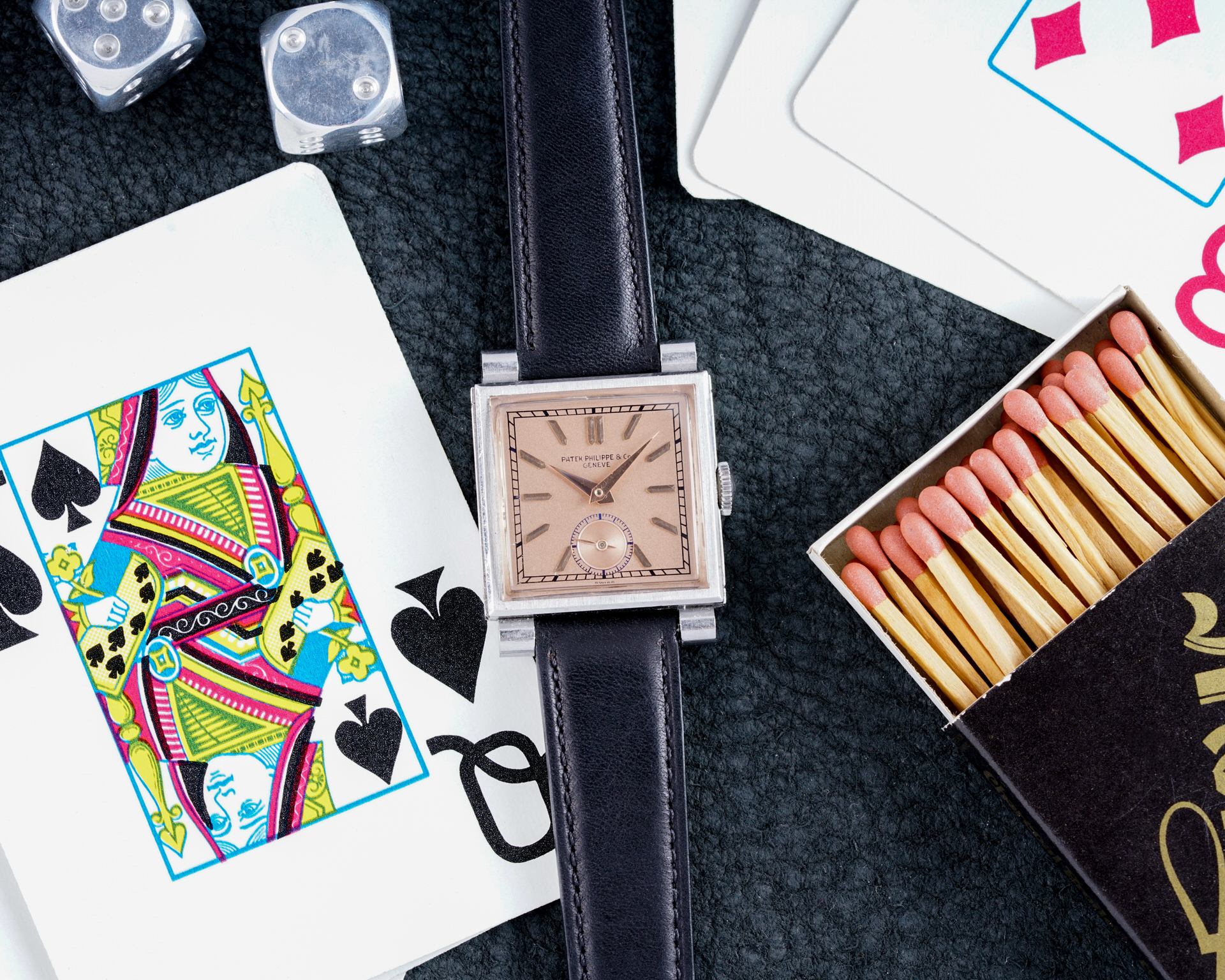 Brian Kim
Legal Department/Chief of Fashion Police
1942 Patek Philippe Waterproof (ref. 1485) Stainless Steel w/ Extract from the Archives:
There's just nothing that matches a vintage Patek Philippe's class and refinement and I love this particular piece because of its history as an early attempt by Patek to advance waterproof watch technology. Although it didn't succeed, this is an extremely rare Patek with a unique square shape and a beautiful salmon dial – one of the features I particularly love in vintage Patek. This is a great addition for a passionate Patek collector interested in the history of the brand.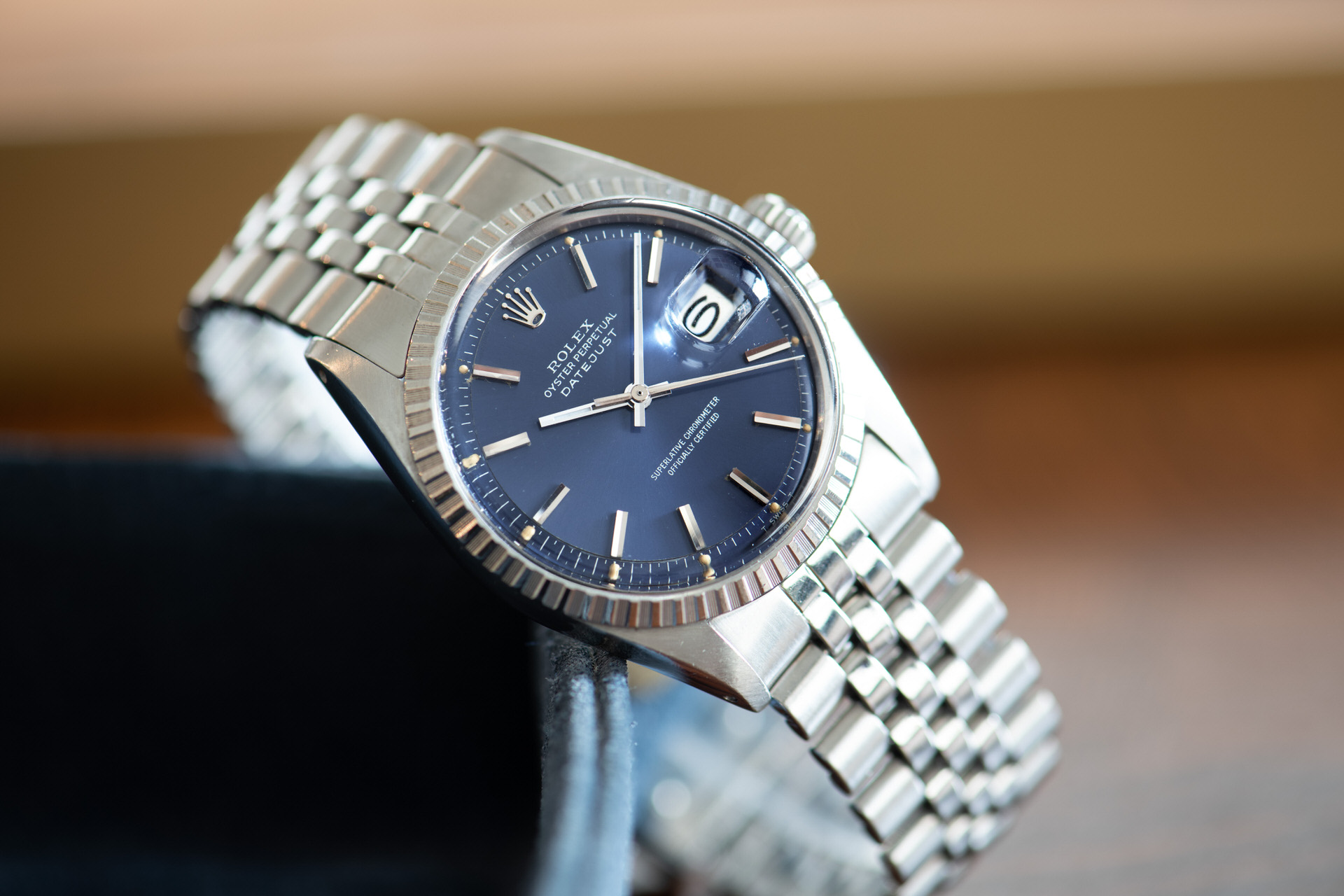 Mike Nouveau
Watch Hunter/Emerging TikTok Celebrity
1973 Rolex Datejust (ref. 1603) Blue Dial:
As the market on Datejusts climbs higher and higher, examples with blue dials and slightly harder-to-find visual twists on the Datejust form are becoming increasingly appealing. This example isn't perfect as it's been very lightly polished and has service hands, but that's what makes it the perfect carefree daily-driver vintage Datejust.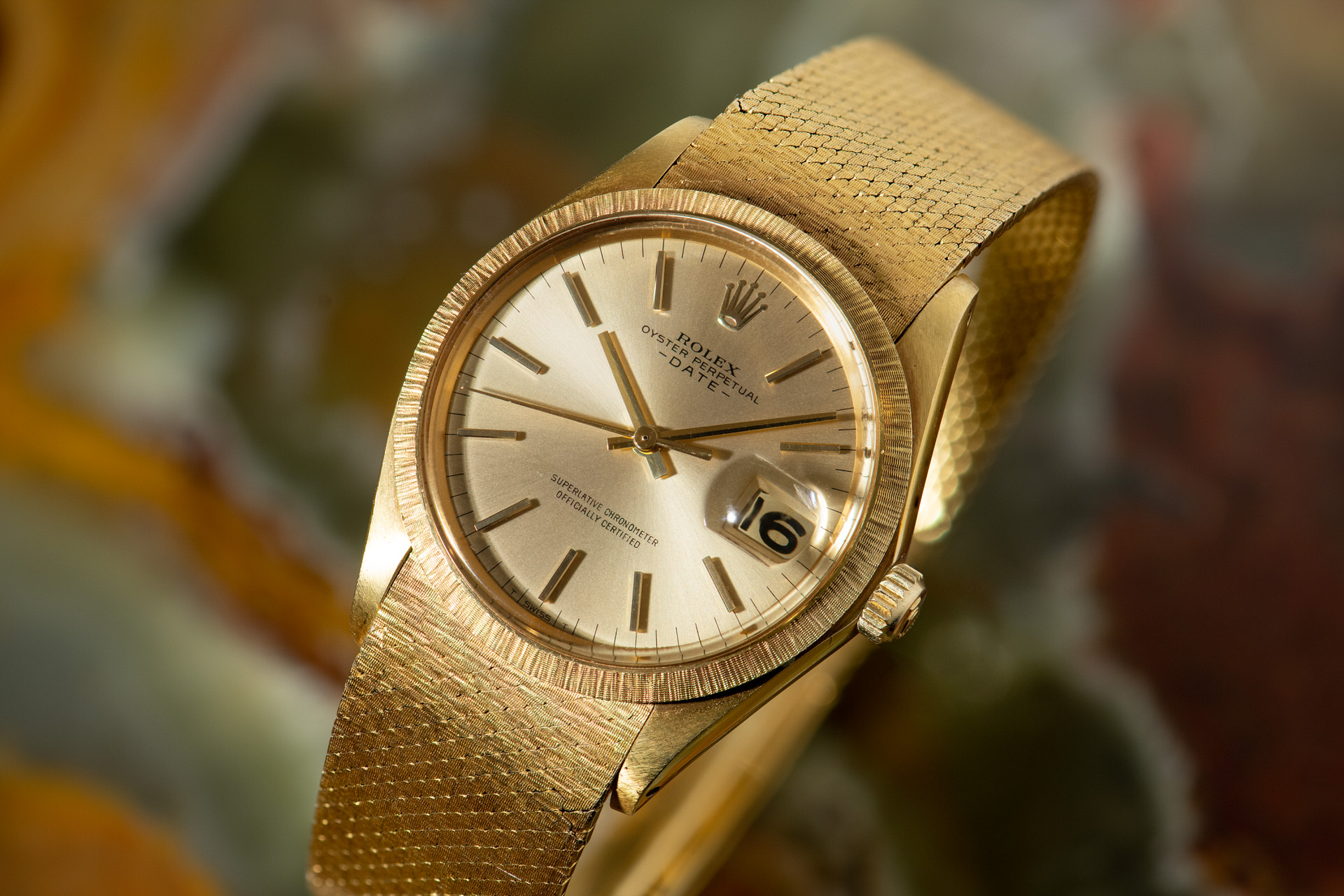 Claire Randolph
Social Media Manager/Deputy of Fashion Police
1970 Rolex Oyster-Perpetual Date (ref. 1511) "Bark" 18K YG:
I think this piece fully speaks for itself! It's a stunning example of an iconic Rolex design with a unique twist that puts it in a class of its own. Between that incredibly elegant gold bracelet and the "bark" textured bezel, it's simply something special that needs to be seen in-person to be fully appreciated. This watch would be my pick regardless, but it also happens to be in immaculate condition and a true collector's piece. 
Never miss a beat
Sign up for our newsletter to receive updates and exclusive offers