Staff Selects for August 2022
Surely if you've found yourself reading the C + T Journal, we don't need to point out the reality that the vintage watch world is one primarily fueled by passion. The truth is that everyone involved in the vintage watch space on both sides of the glass is a nerd on some level about these little mechanical marvels – and that includes every member of the C + T crew!
Everyone on staff here is a horology nerd and/or a vintage watch aficionado of some sort, and we get the same thrill handling the rare pieces, unique finds, and unexpected examples that hit our shop as you do! It's a big part of what makes the gig such fun. So we've decided to start sharing monthly staff picks from our current inventory. After all, you can't keep 'em all, and you can only wear two at a time (just ask Keith Richards) – so this is our way of taking ownership of the pieces we fall in love with without actually owning them. Sometimes, we hate to see them leave, but we love to watch them go.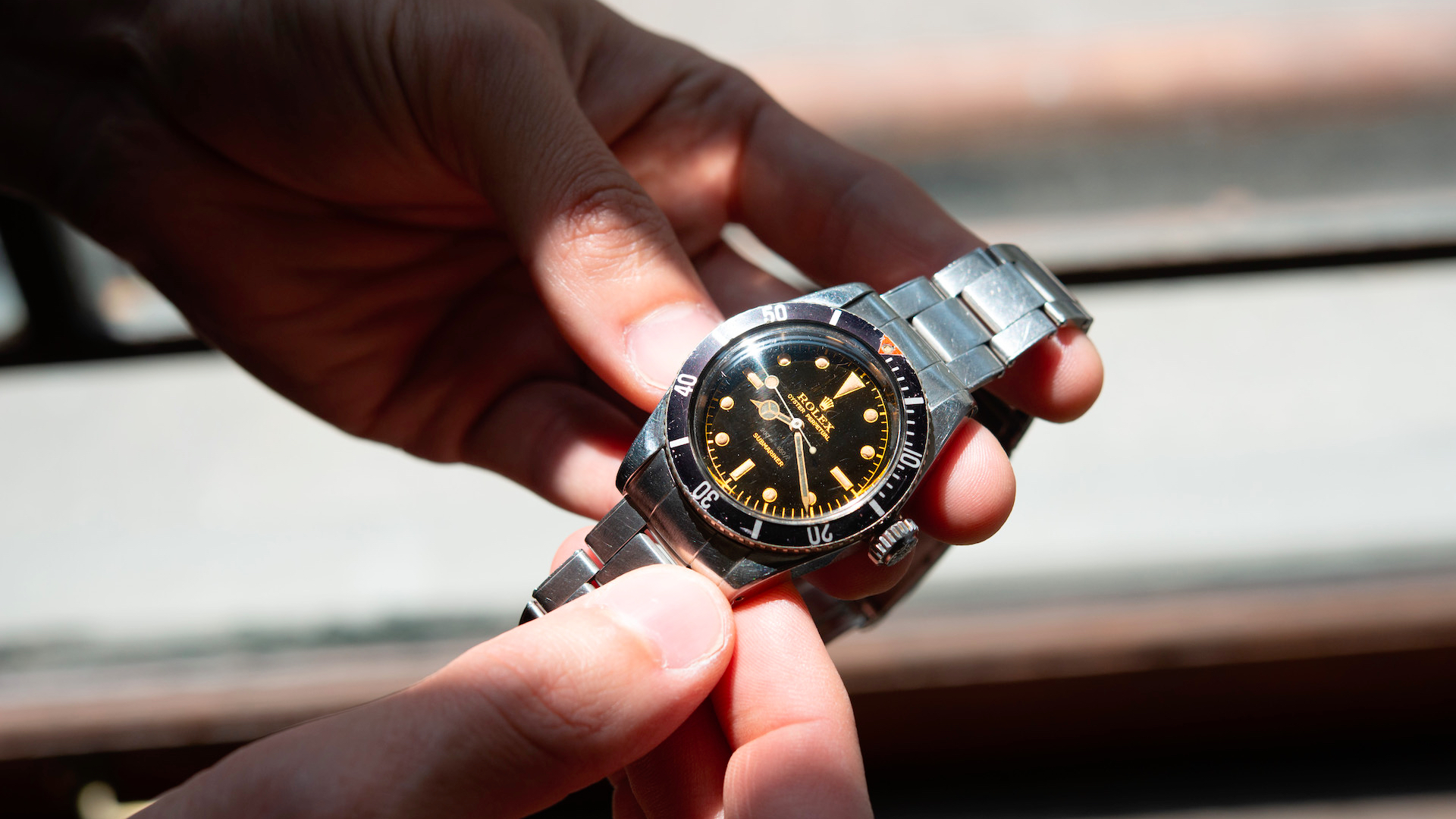 Cameron Barr
CEO/ Lead Barista
Unpolished 1957 Rolex Submariner (ref. 6538) "Big Crown" From The Family Of The Original Owner:
Rarely does a watch become available that is a true one-owner "barn find" these days, let alone one this rare! This Rolex "Big Crown" is a true one-owner watch and not only is it fresh to the market, but it's the nicest example of Ref. 6538 I have ever sourced. The case is unpolished and the dial is free from the cracking which is common on the 6538s. In my opinion, this is a blue chip example and you would be hard pressed to find another example that matches this watch's condition and originality. For me, it's a 10/10 example of a grail watch.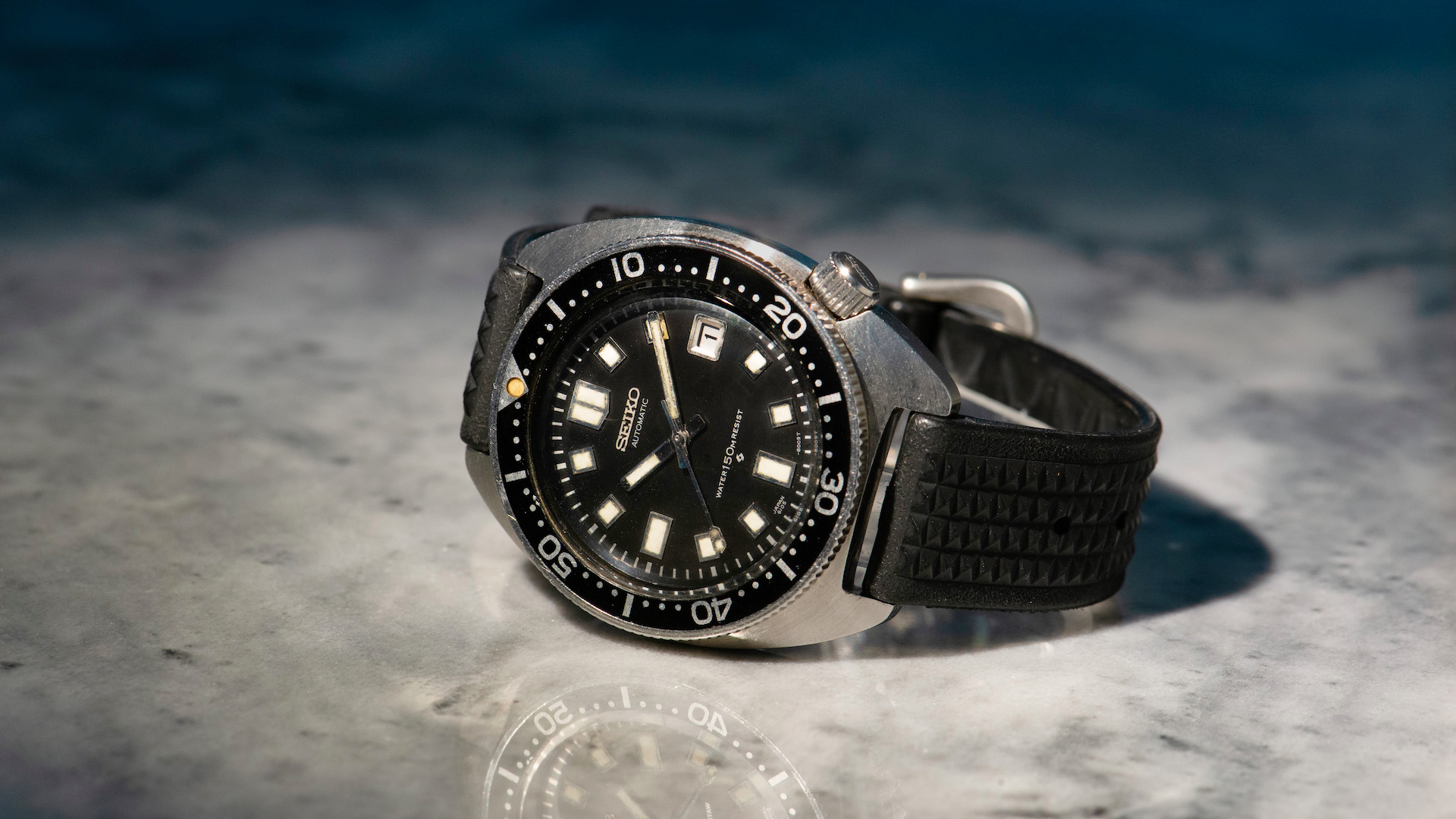 Tyler Vanes
Chief of Operations/Vintage BMW Lover/Hater
1970 Seiko Diver (ref. 6105-8000) "Resist/Proof":
I chose this Seiko Diver ref. 6105-8009 because it provides the same vibe and feel of the famed "Captain Willard" Seiko diver, but without the bulky case – which I prefer as someone with a more slender wrist. As a collector and a Seiko fan, I also like that these watches are more rare (and arguably more collectible) than the Willard, and they speak to the Seiko insider.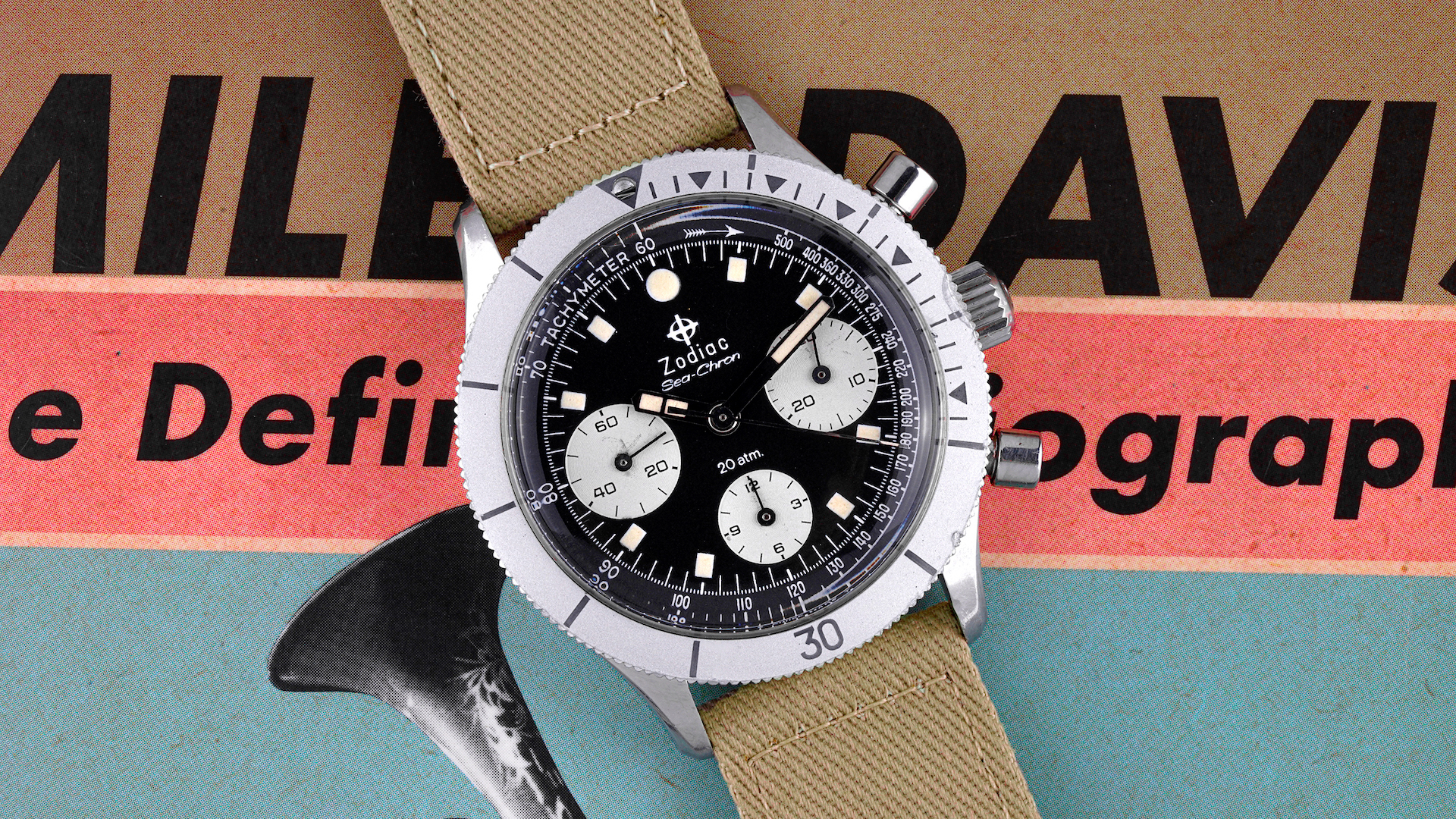 Chris Elkjar
Creative Director/Conceptual Punk Rock Icon
1970s Zodiac Sea-Chron (ref. 872-840):
If you hang out with Tyler long enough, you eventually end up buying a Zodiac watch – it's like death and taxes. I think this watch has everything you could want from a  sports watch from the golden-age: The dial layout is busy, but legible. The bit of age the white sub-dials display is spectacular. And it's got just a touch of "this is ridiculous" going on thanks to the mild absurdity of the entire concept of a "sea chronograph" – which is always something I look for in a watch.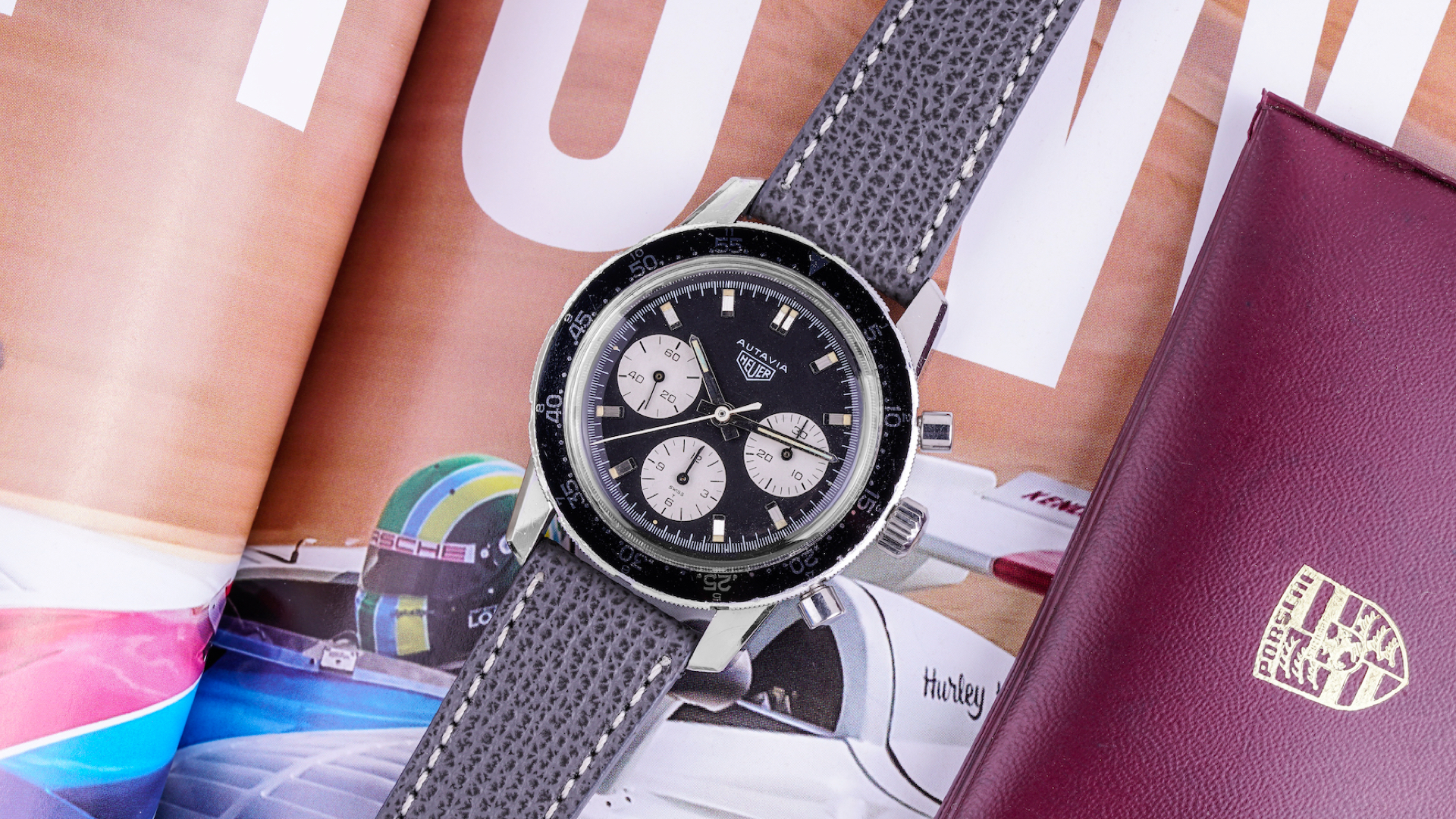 David Von Bader
Senior Editor/Best Guitarist on Staff
1968 Heuer Autavia (ref. 2446C) Mk.1:
I'm a serious motorsports enthusiast and I'm particularly enamored with the golden era of Formula One. So naturally, Heuer's racing heritage hits the mark hard for me as a watch nerd. I love what this watch represents within the Autavia range, I love its design language and functionality, and I've spent a fair amount of time wearing this particular example and I have to say it's a delightful watch to live with. Lightweight, a wrist presence that's commanding without being overbearing, and relative to the Omega Speedys and Rolex Daytonas that were this watch's direct peers in-era, this thing is a steal!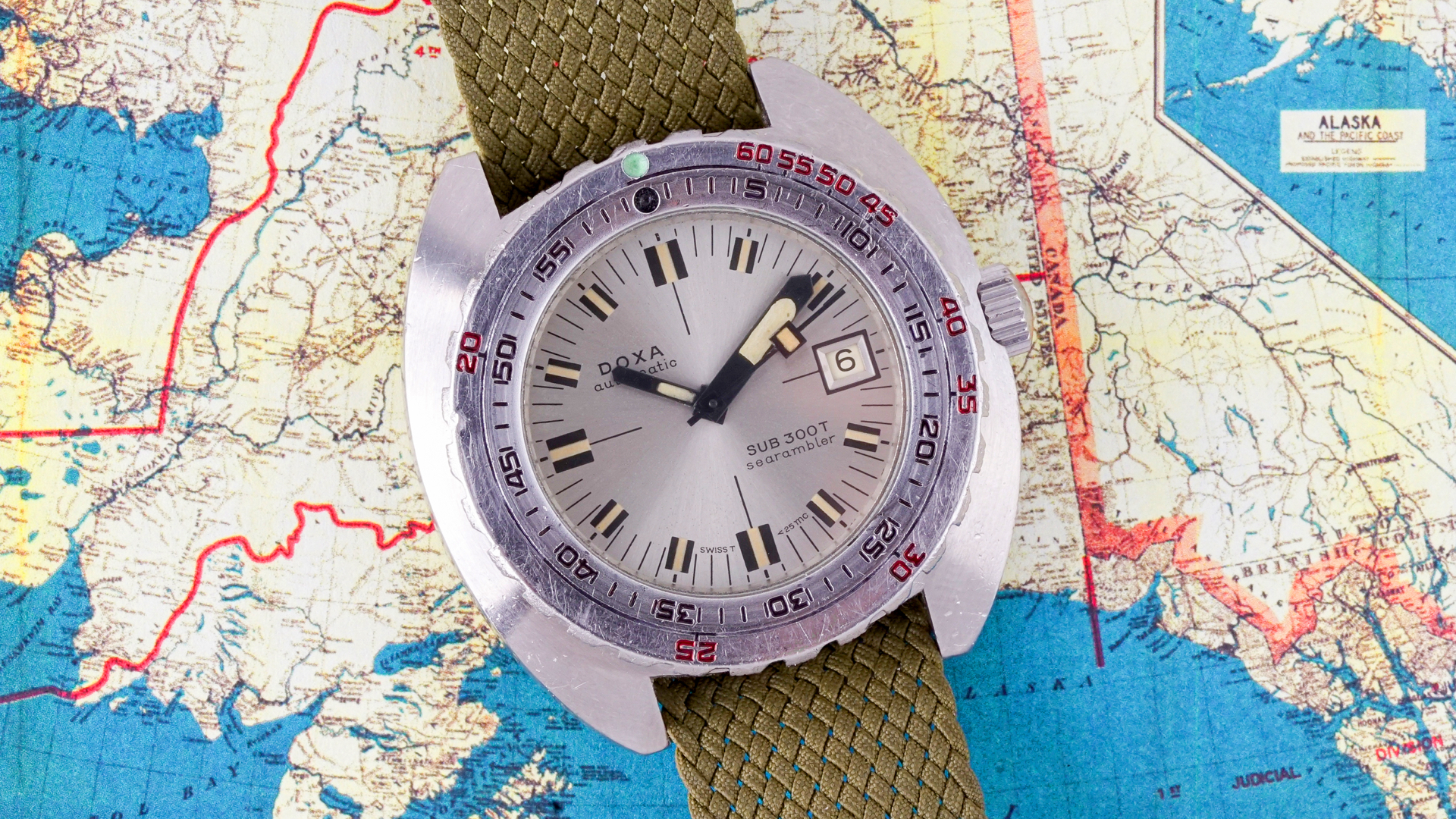 Brian Kim
Legal Department/Chief of Fashion Police
1970s DOXA Sub 300T Searambler (ref. 11899 4):
My pick is the Doxa Sub 300T. I love its innovative decompression bezel, its importance in diving history, and the unique design language it features. I love the case shape and how quintessentially '70s the design is overall. The watch's bold case design gives it an undeniable presence on the wrist, but the smaller dial makes it very comfortable and wearable for slimmer wrists. While Doxa is known for its bright orange dials, the silver of the Searambler takes the utility-focused tool watch design Doxa is known for and gives it an understated elegance that makes it a great daily driver diver!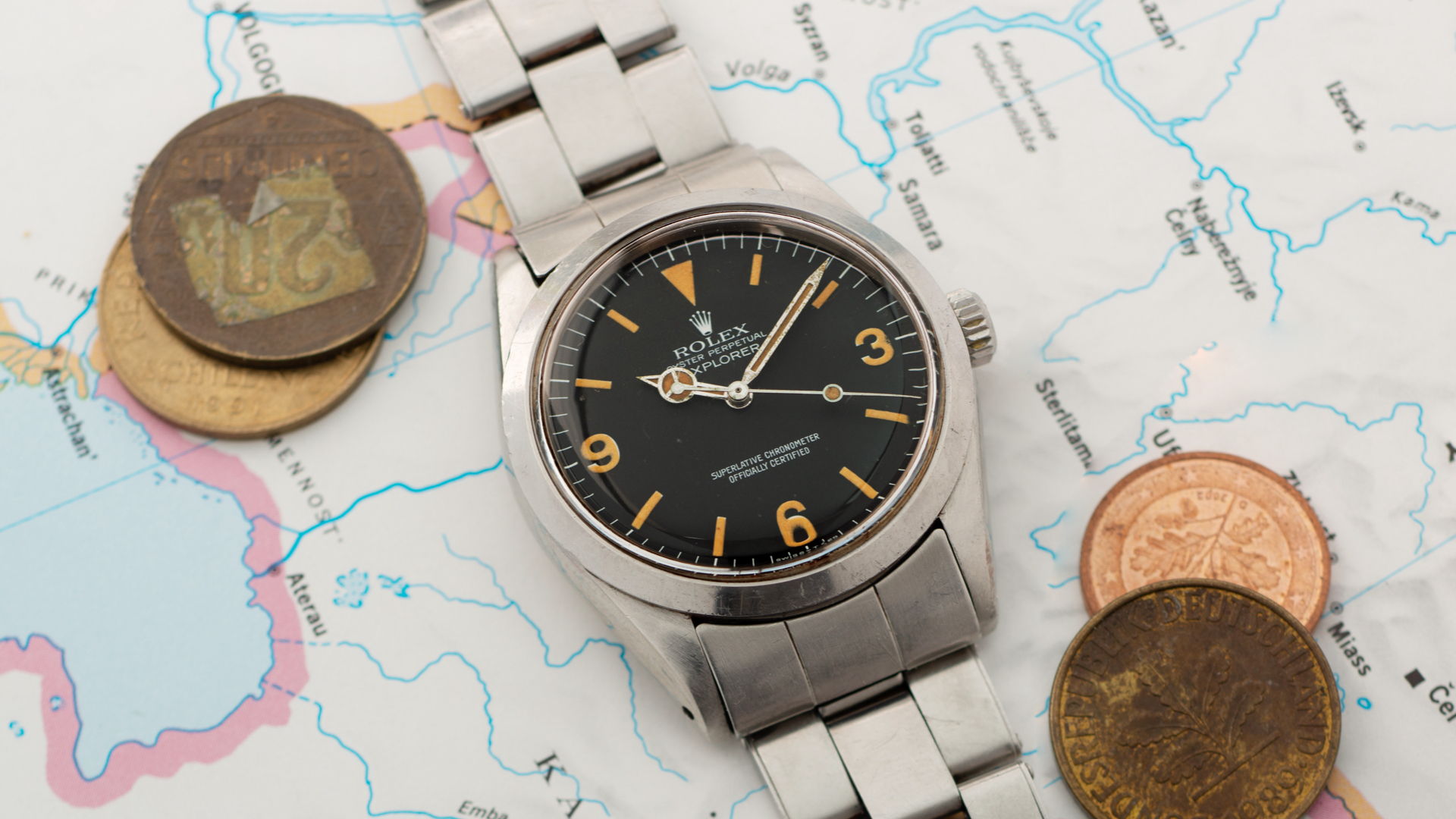 Mike Nouveau
Watch Hunter/Emerging TikTok Celebrity
Unpolished 1977 Rolex Explorer (ref. 1016) "Pumpkin:"
I chose this absolutely fabulous ref.1016 because it's rare on top of rare on top of rare. This watch is uncirculated and was sourced from its original owner, it's unpolished, and the heavy "pumpkin" color its lume has taken on makes it a truly unique example of the 1016. The ref. 1016 Explorer is the simplest and cleanest sports model that Rolex ever made in my opinion and it's classic for a reason, what's not to love?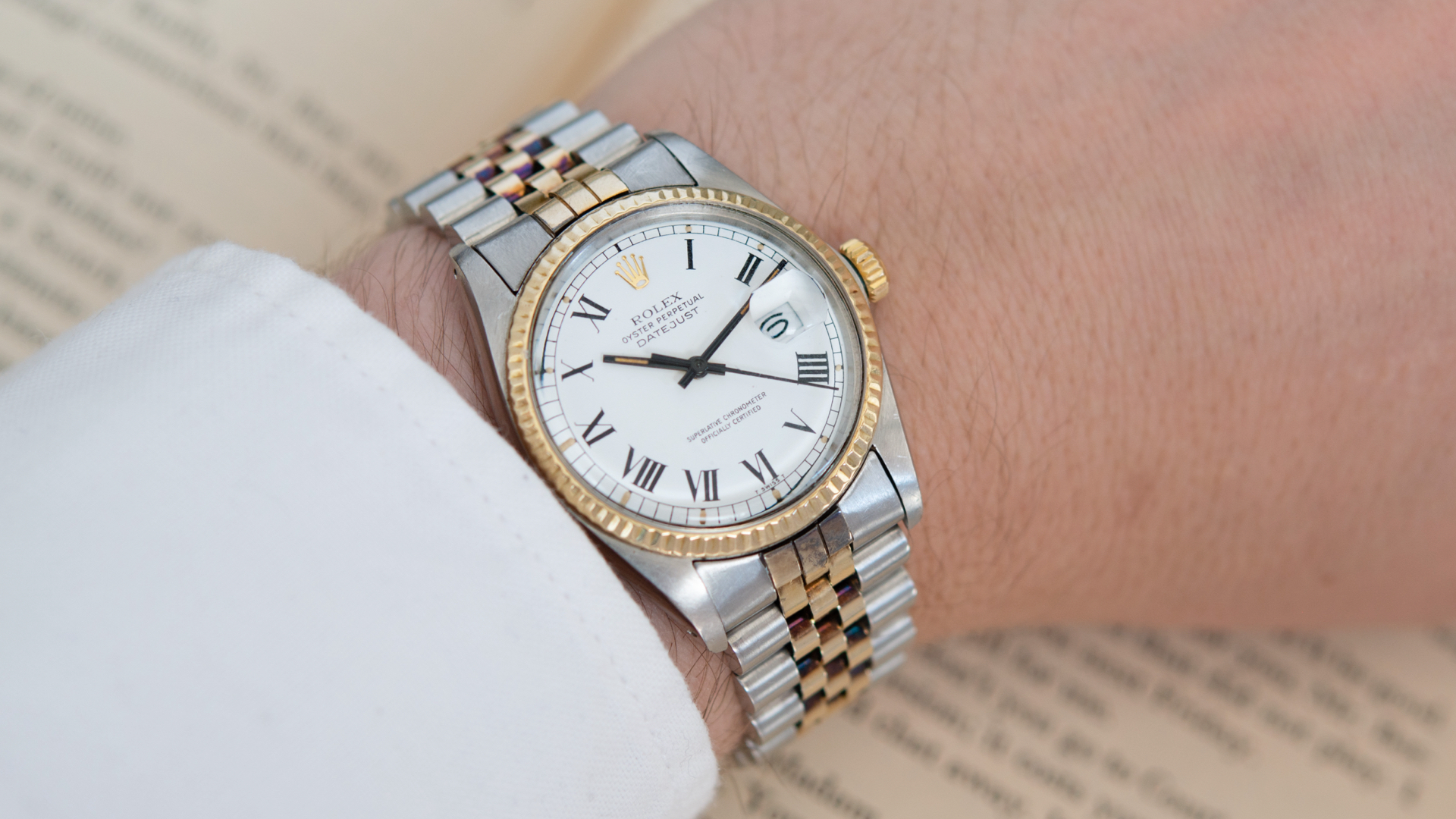 Claire Randolph
Social Media Manager/Deputy of Fashion Police
1979 Rolex Two-Tone Datejust (ref. 16013) "Buckley" Dial:
This 1979 Rolex Datejst is my favorite piece we have at the moment. I love two-tone pieces because it gives me the ability to wear mixed metals and most of my everyday diamond jewelry is in white gold simply because I prefer how diamonds look set in it, but I have a few other nice everyday wear pieces that are yellow gold and I love the versatility and that I don't have to choose between white or yellow gold with a two-tone watch. I also love the sleek-looking Roman numerals and how the black handset pops on its "Buckley" dial; the black text on a bright white face is very clean and really pops on-wrist!
Never miss a beat
Sign up for our newsletter to receive updates and exclusive offers