Devon Turnbull of OJAS Audio's HiFi Pursuit Listening Room Dream No.1 at Lisson Gallery
At what point does the hardware we use to experience art transcend its primary function to become a piece of art itself? At what point does it function in such a sublime way that it is elevated to the realm of performance?
Sure, there are aesthetic pursuits and attractive or engaging design propositions in many things, but it's uncommon that something escapes the definition of a tool to become something else – something grander. The precedent for this in the watch world is the way tourbillons or the hypnotic, hyper-detailed in-house movements created by some of the independent watchmakers draw us in and provide their own show and experience as a byproduct of telling the time. In the case of the HiFi audio systems Devon Turnbull crafts for his brand OJAS, anyone that's had the good fortune to bathe in the divine sounds his systems produce in-person will testify that the collections of bespoke speakers, amps, and turntables Turnbull designs and tunes are something else entirely – something remarkable that can be appreciated by everyone from the true layman to the hobby lifer with golden ears and plenty of years in the game.
Devon Turnbull and OJAS Audio reimagine the HiFi as functional sculpture. Lurking behind a white curtain, under a cloud of suspended white acoustic treatments, Turnbull and his imposing, yet deceptively simple HiFi system transformed a portion of the Lisson Gallery into an immersive temple of sound – complete with things like wave-disrupting wall treatments and bench resonators under the seating. According to Turnbull, every component within the system itself represents an advancement in his designs in one way or another, including the first functioning prototype of an OJAS turntable and no small sum of new research into linear power supplies. While the details, specs, and numbers involved in any OJAS system are undeniably intriguing to HiFi enthusiasts, the only thing that truly matters here is that every detail of the experience was considered. The depth and detail of the sound projected was unique and unlike anything most of us have ever heard (or felt), and to be clear, this wasn't a matter of party tricks like sheer volume or cartoonishly extended bass response, but a matter of dimension.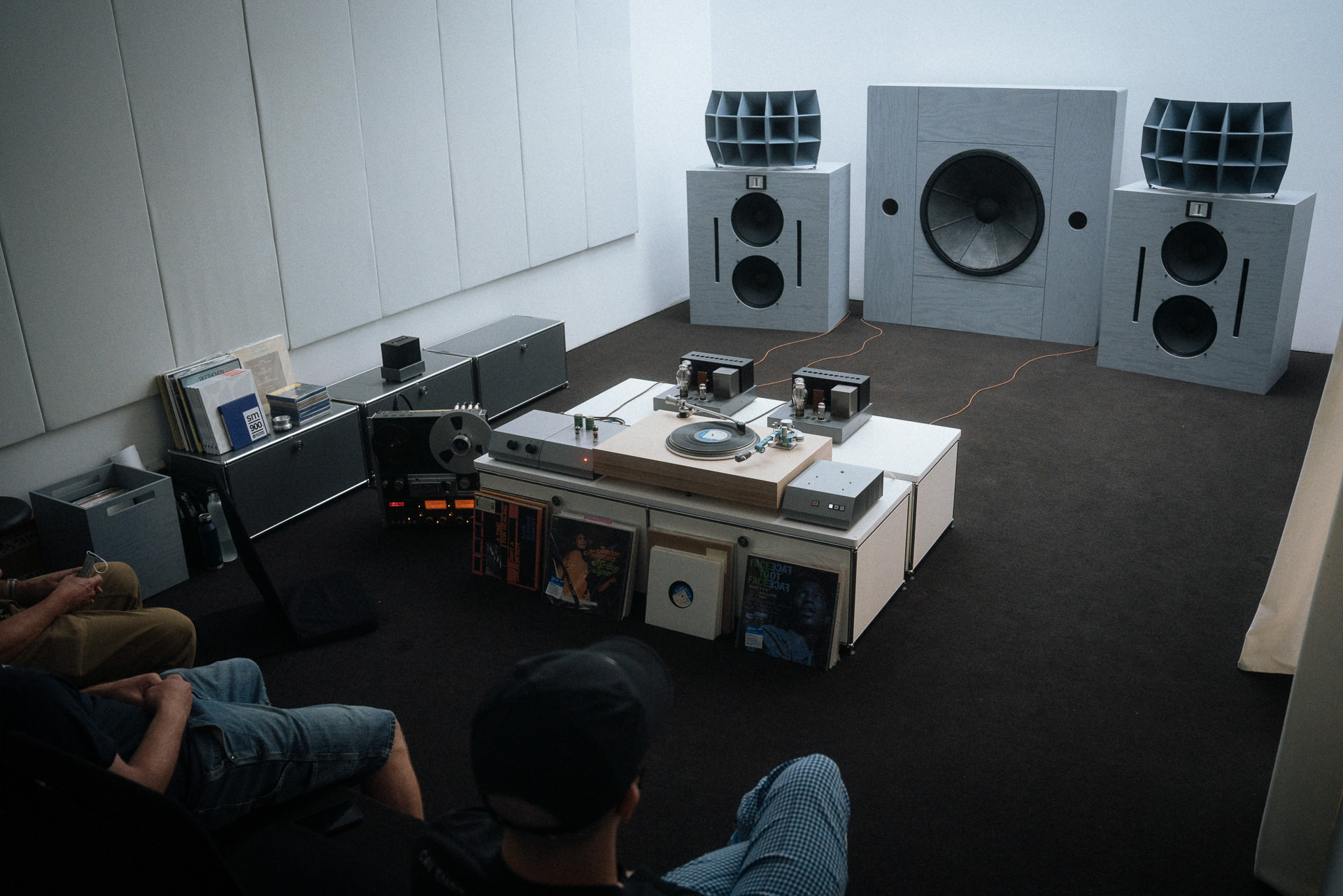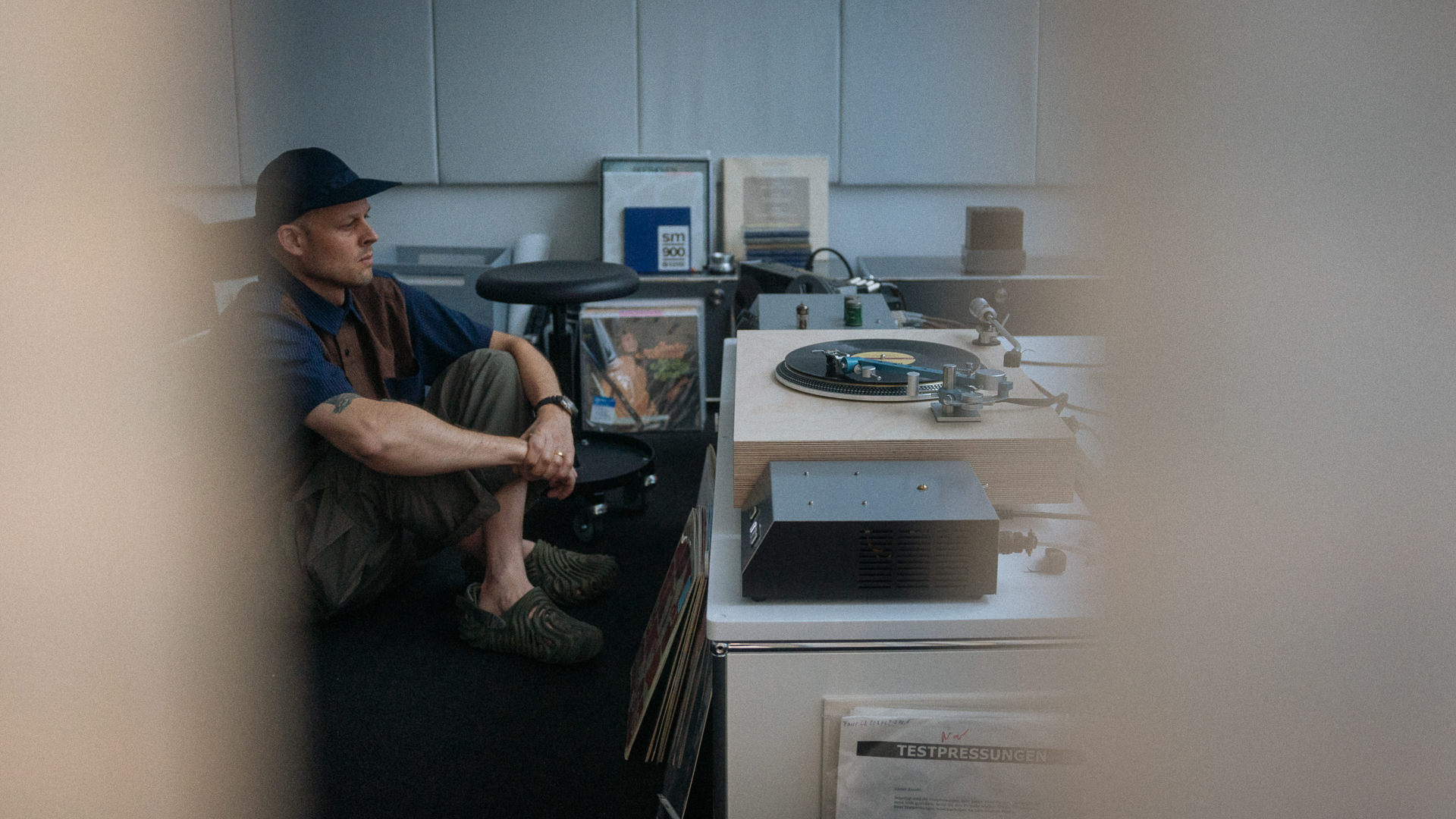 The show opened on June 29th and closes on August 5th and has seen Turnbull spinning rare examples of historically and culturally important records (including label test pressings and previously unheard music) from the hours of 10-6 daily. Turnbull jokes that the show has been his longest DJ set to date, however, it's obviously a labor of love for the former streetwear prophet. On the day we went to experience the listening room, Turnbull welcomed the team from David Byrne's Luaka Bop record label, who provided a rapt audience with a primer on how records are cut and explained why test pressings always sound bigger and better than their progeny before playing selections from label-owned test pressings of Alice Coltrane's World Spirituality Classics 1: The Ecstatic Music of Alice Coltrane Turiyasangitananda, Shuggie Otis' Inspiration Information, and William Onyeabor's album Atomic Bomb. The sound of each of these records – all esoteric classics in their own right – was astoundingly rich in-room; frankly, it felt like hearing them for the first time all over again.  
Turnbull hopes to eventually see the system and exhibit living in a public institution of some sort or touring if he can find the right logistical solution for the project, but both options underline the designer's ultimate desire to share the joys of HiFi with the masses.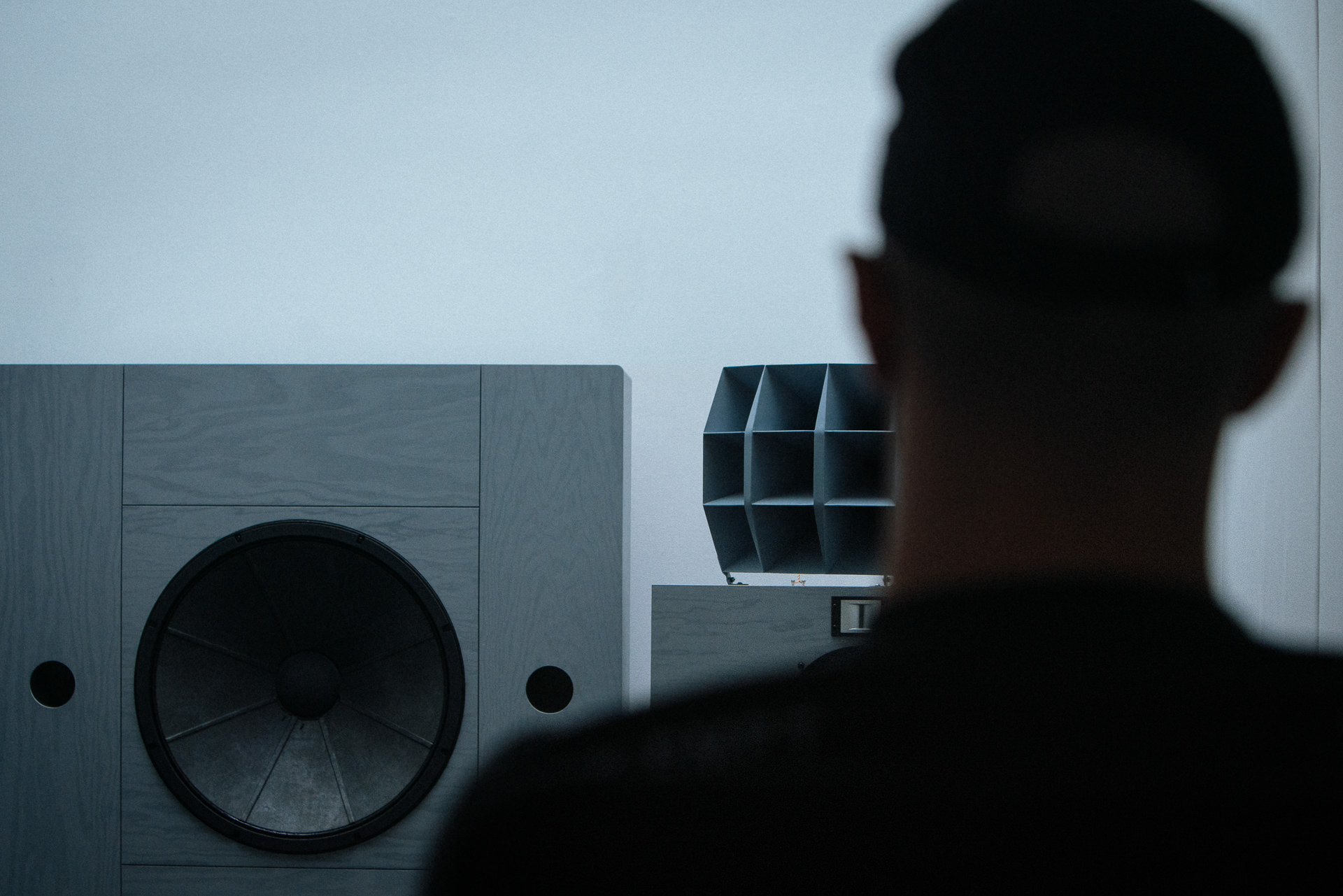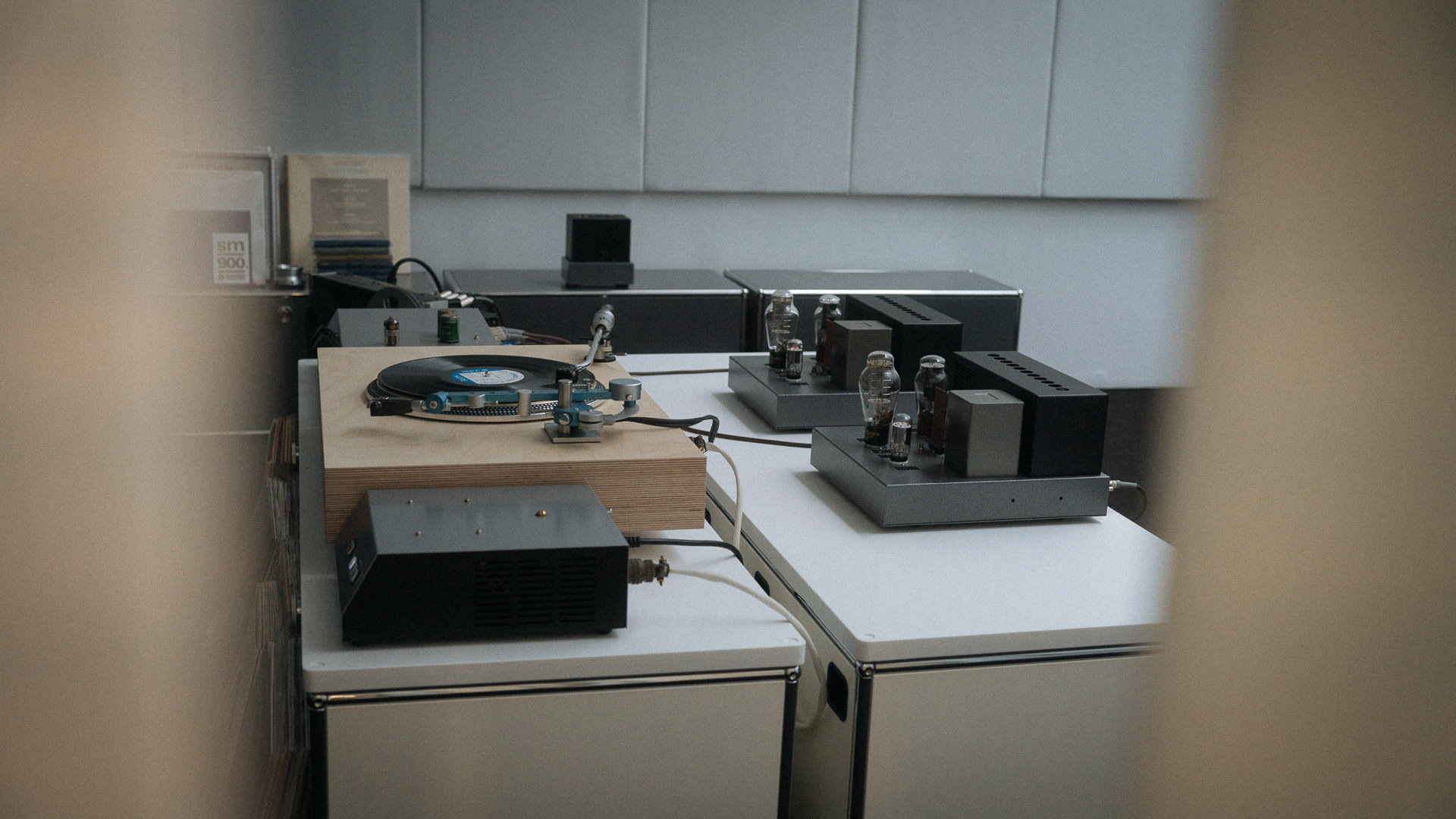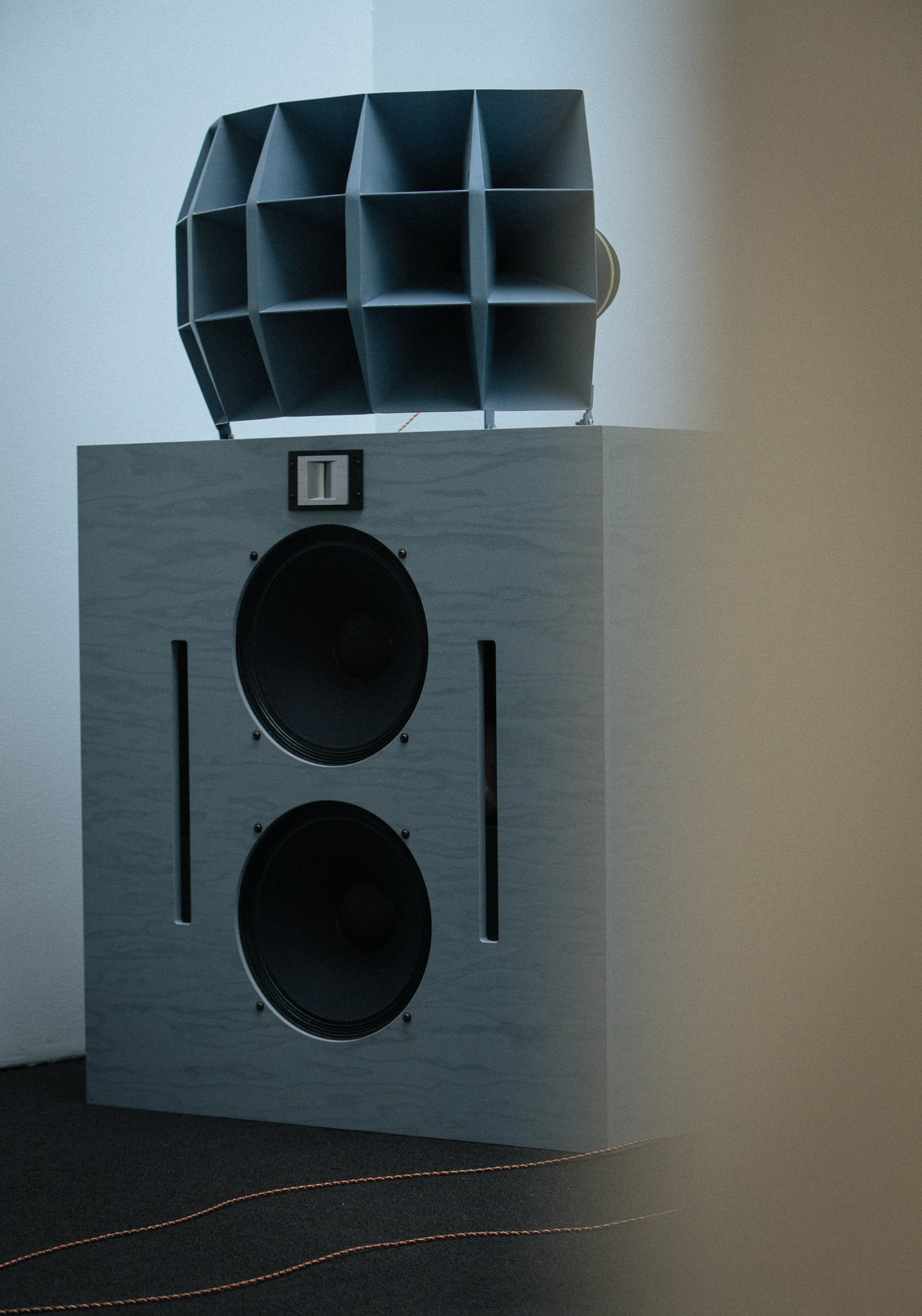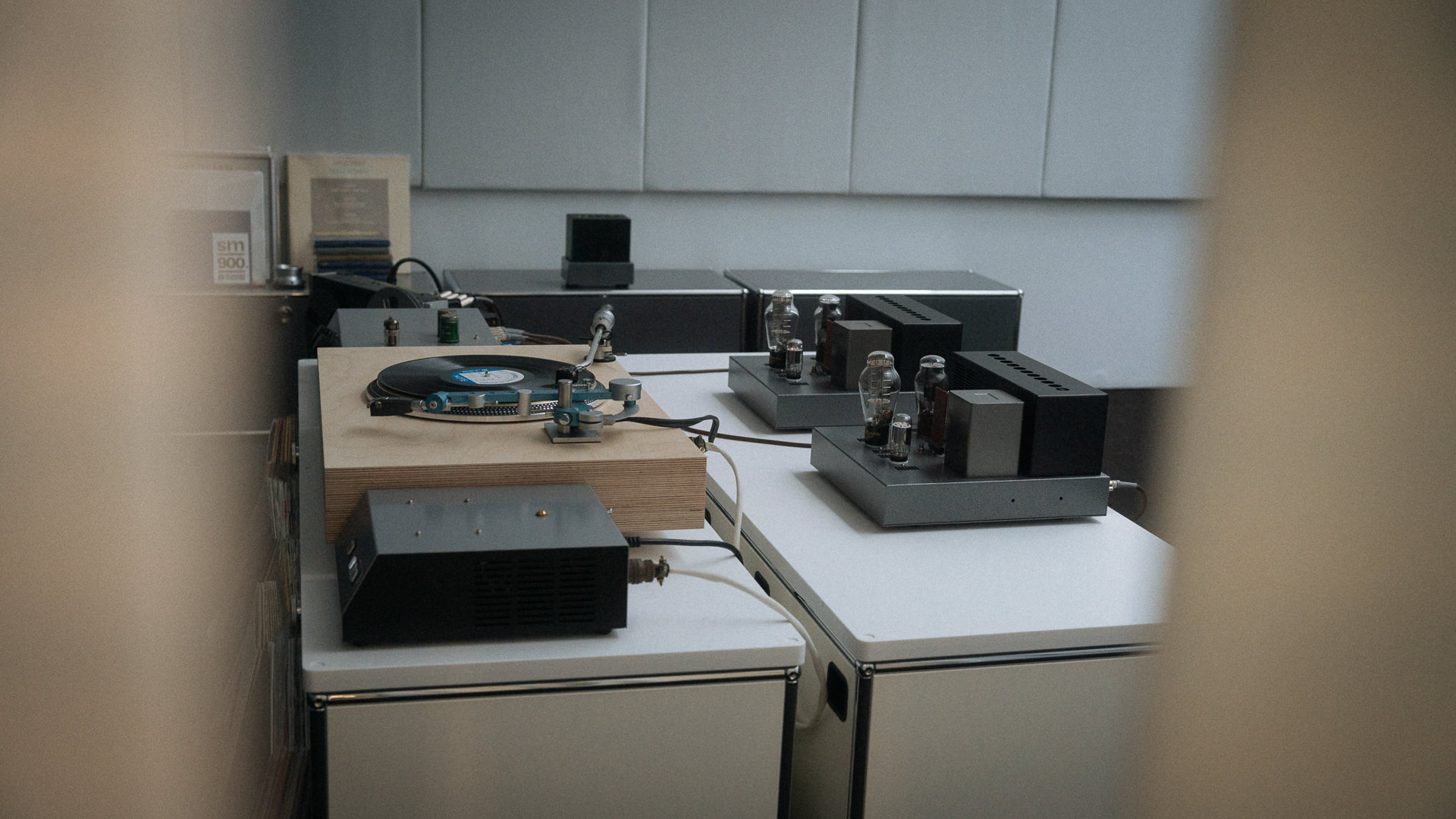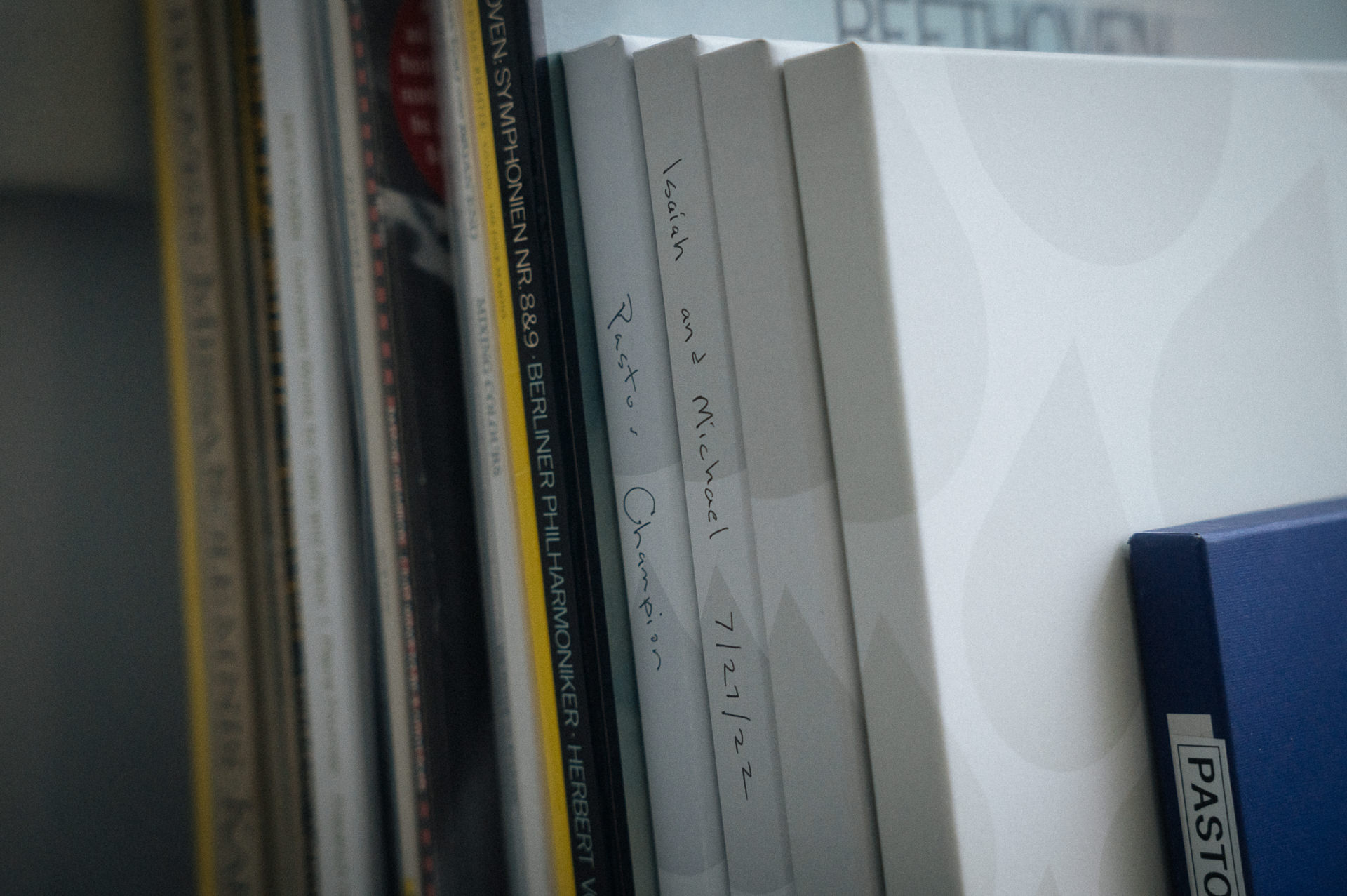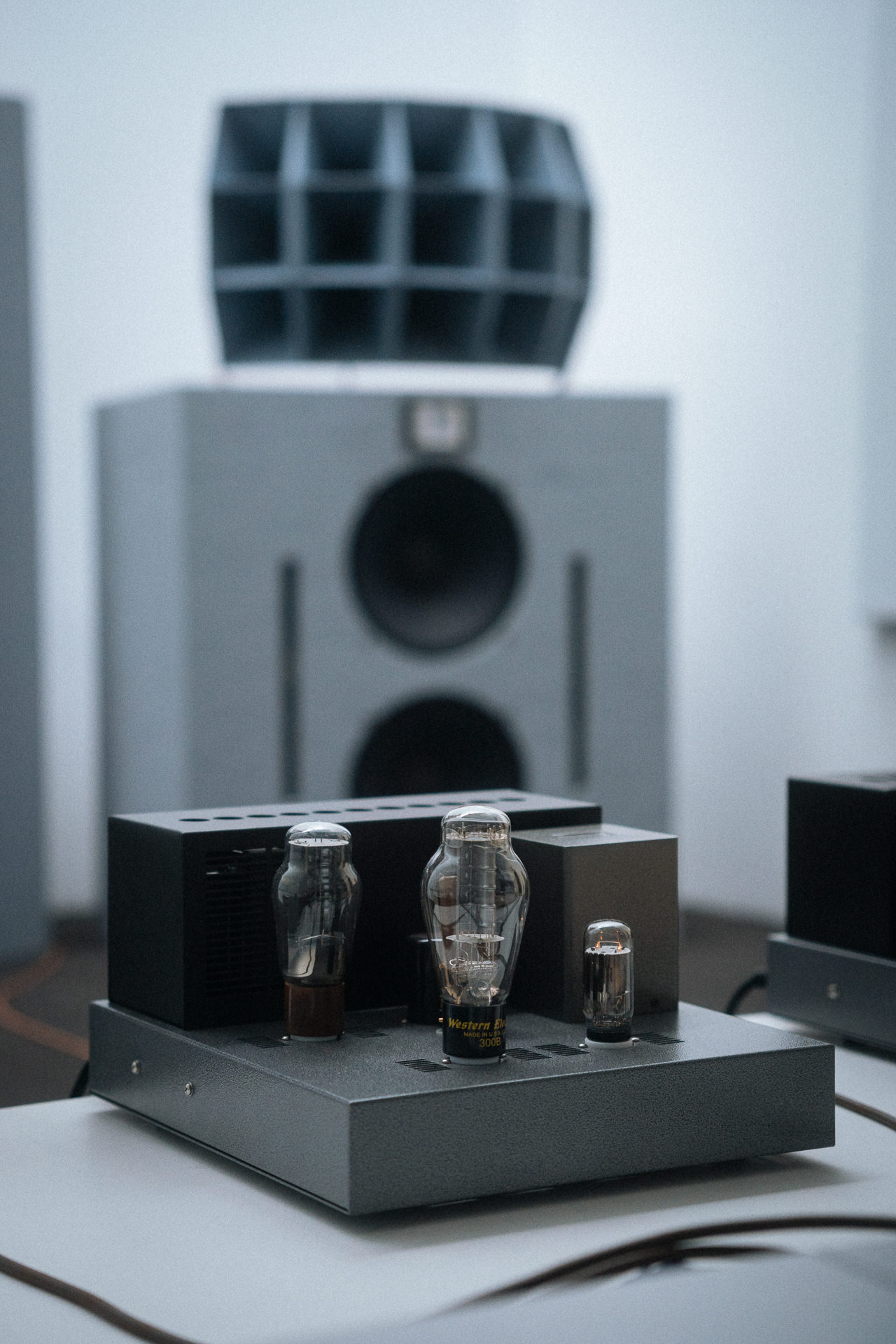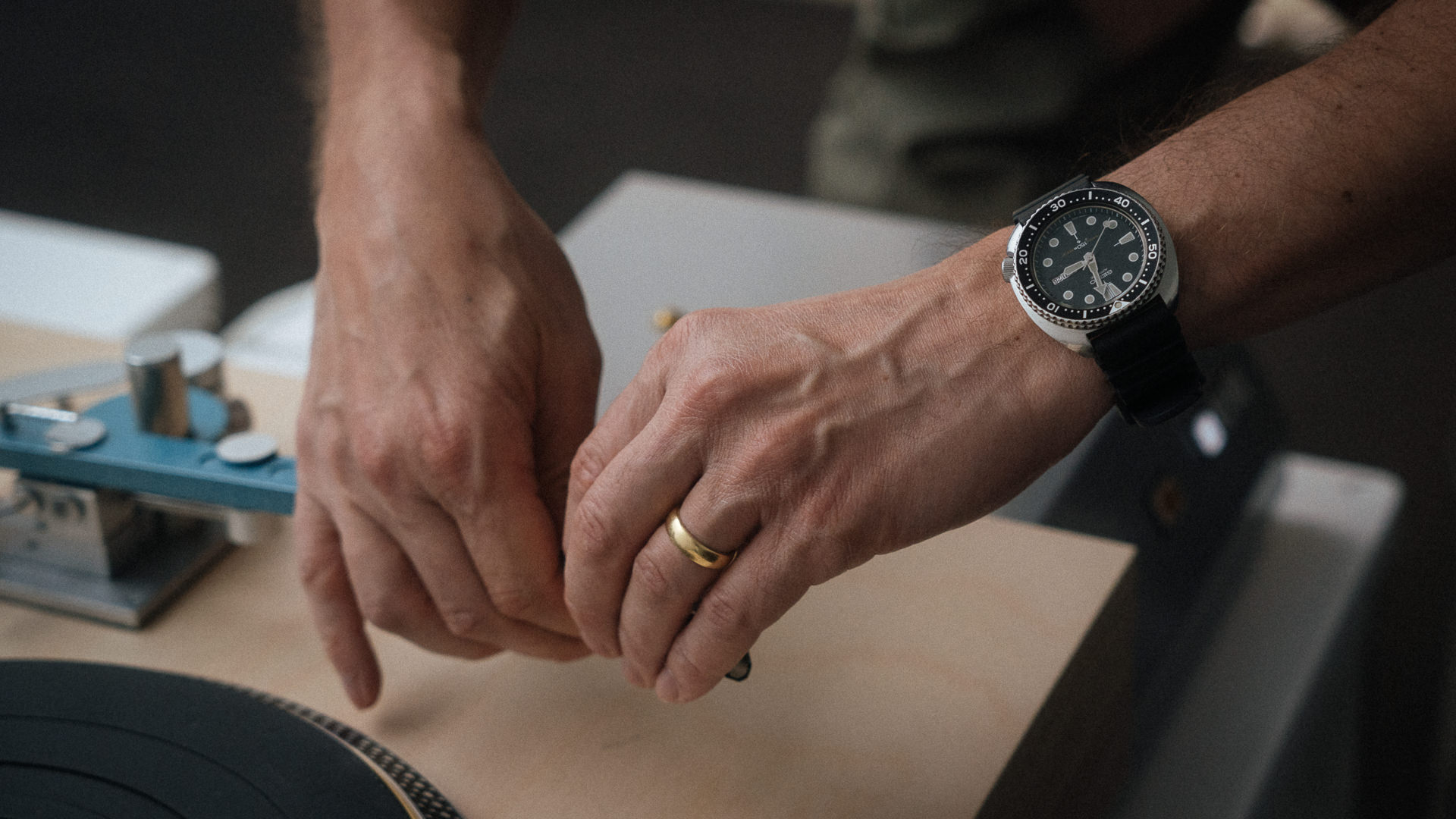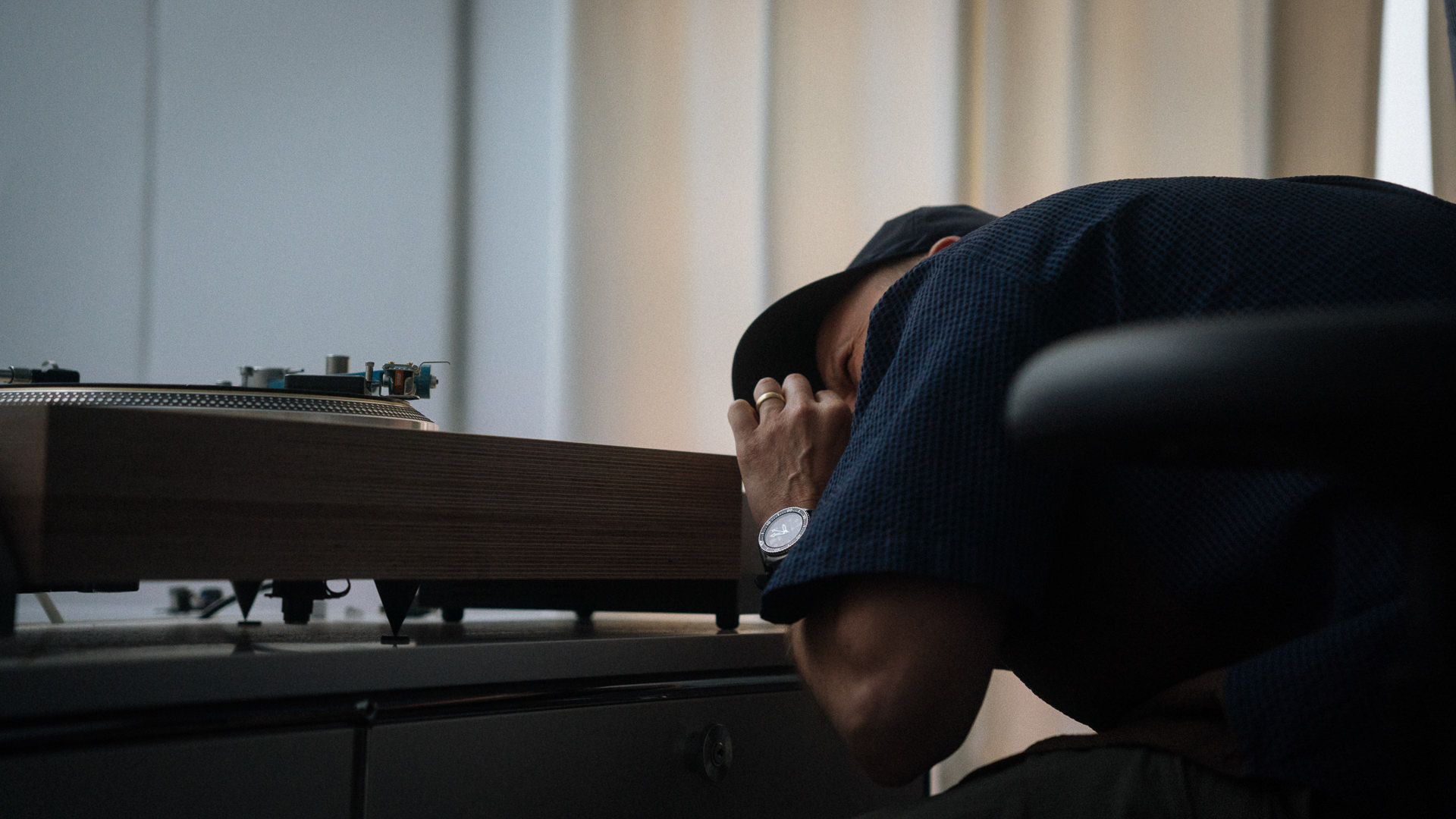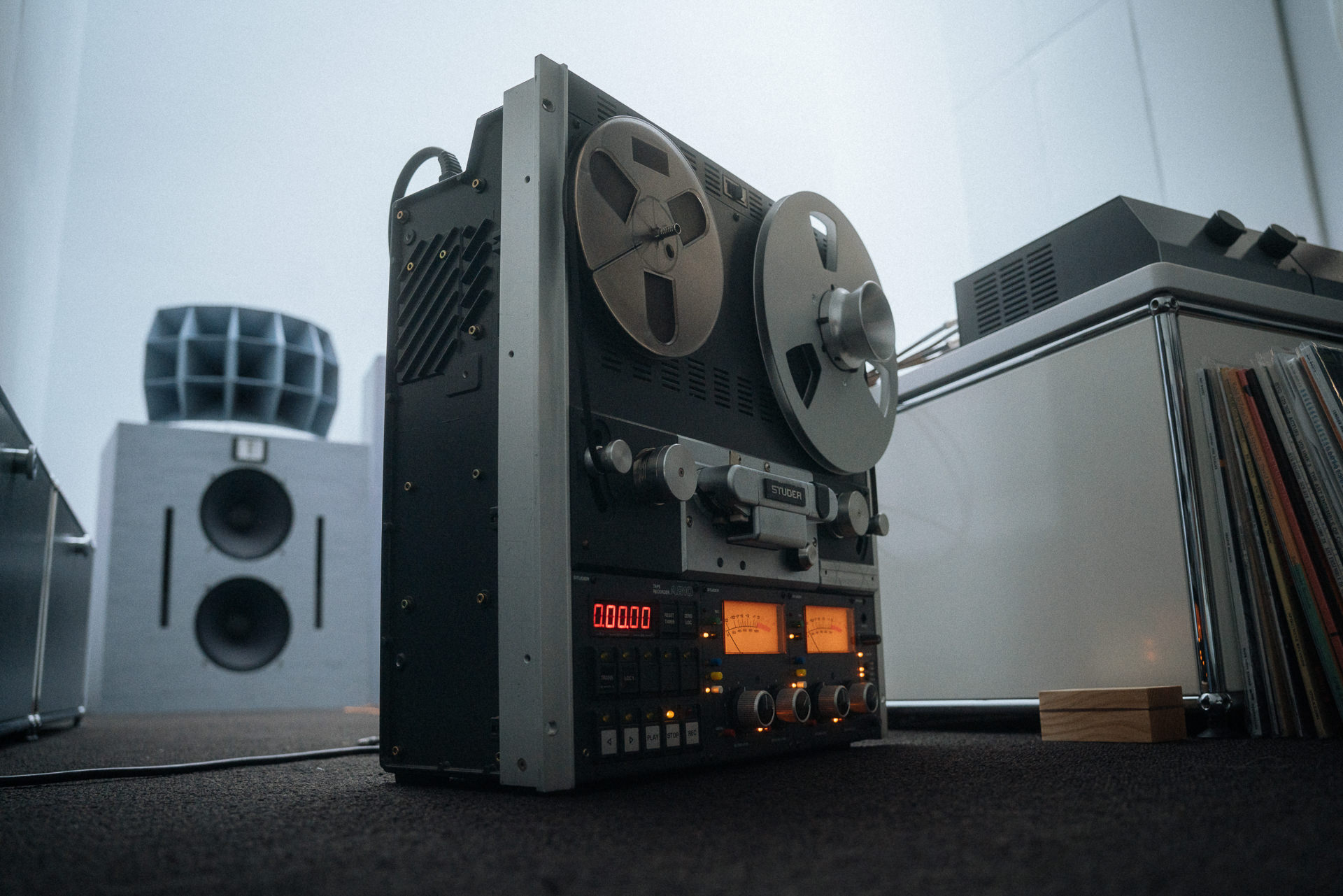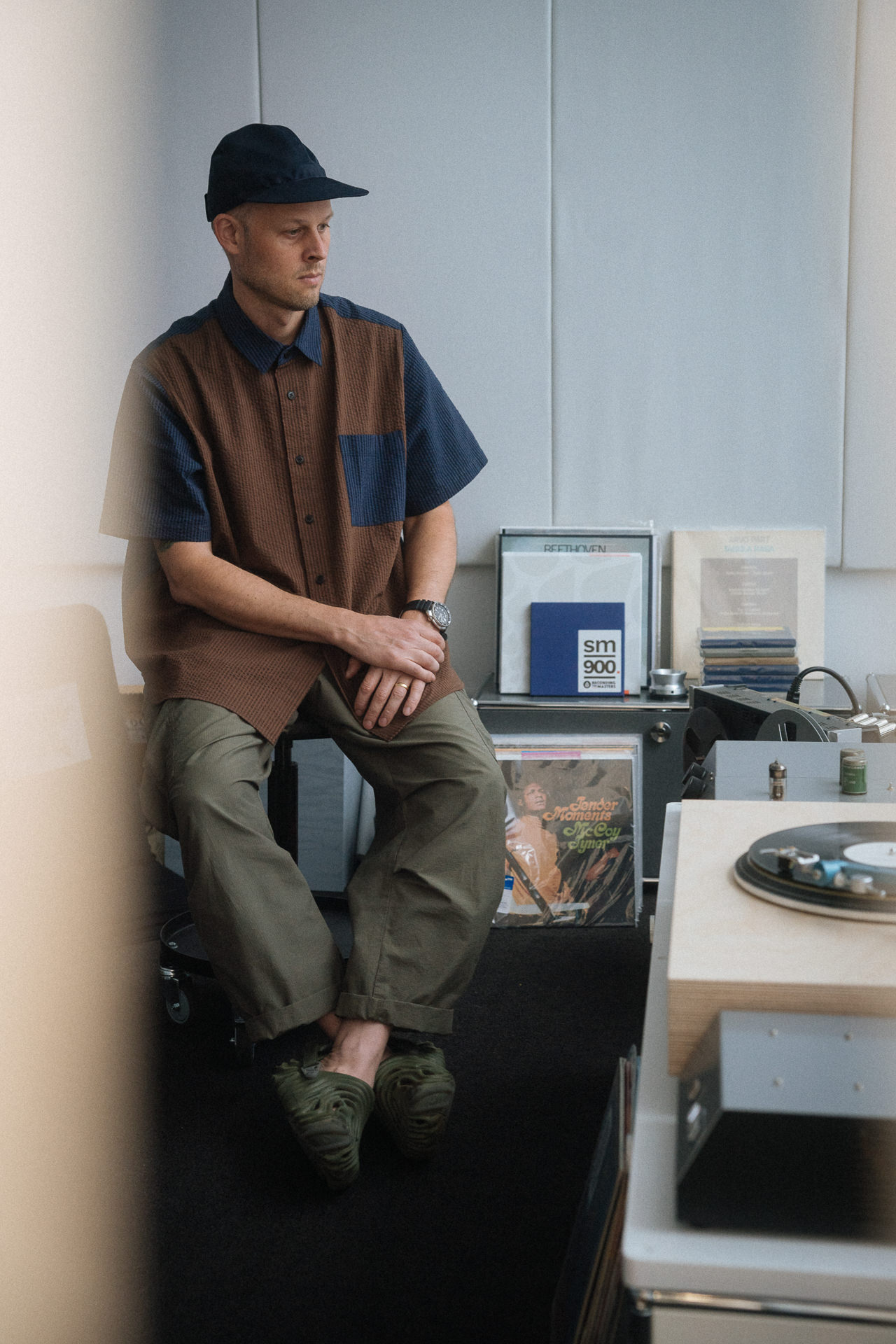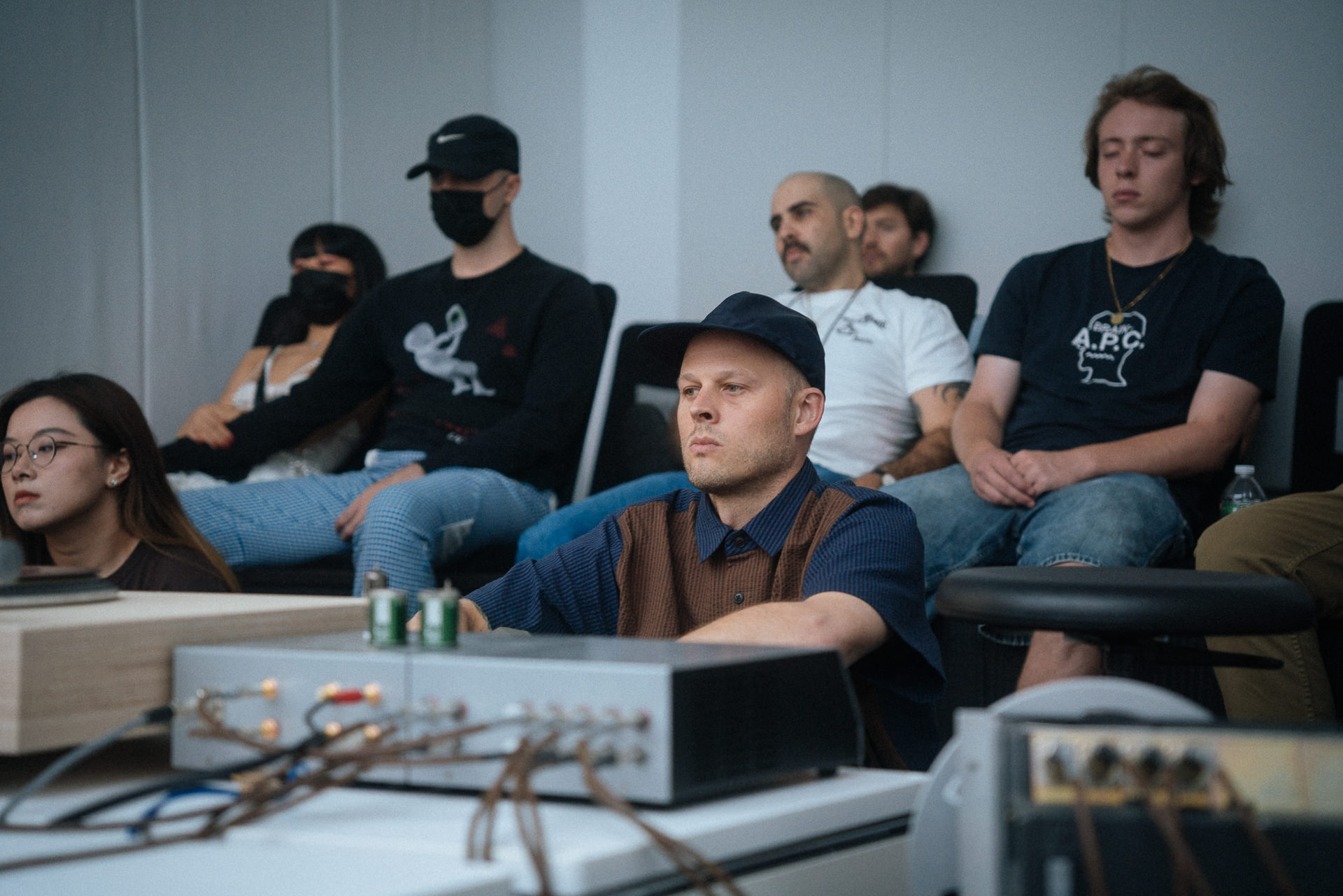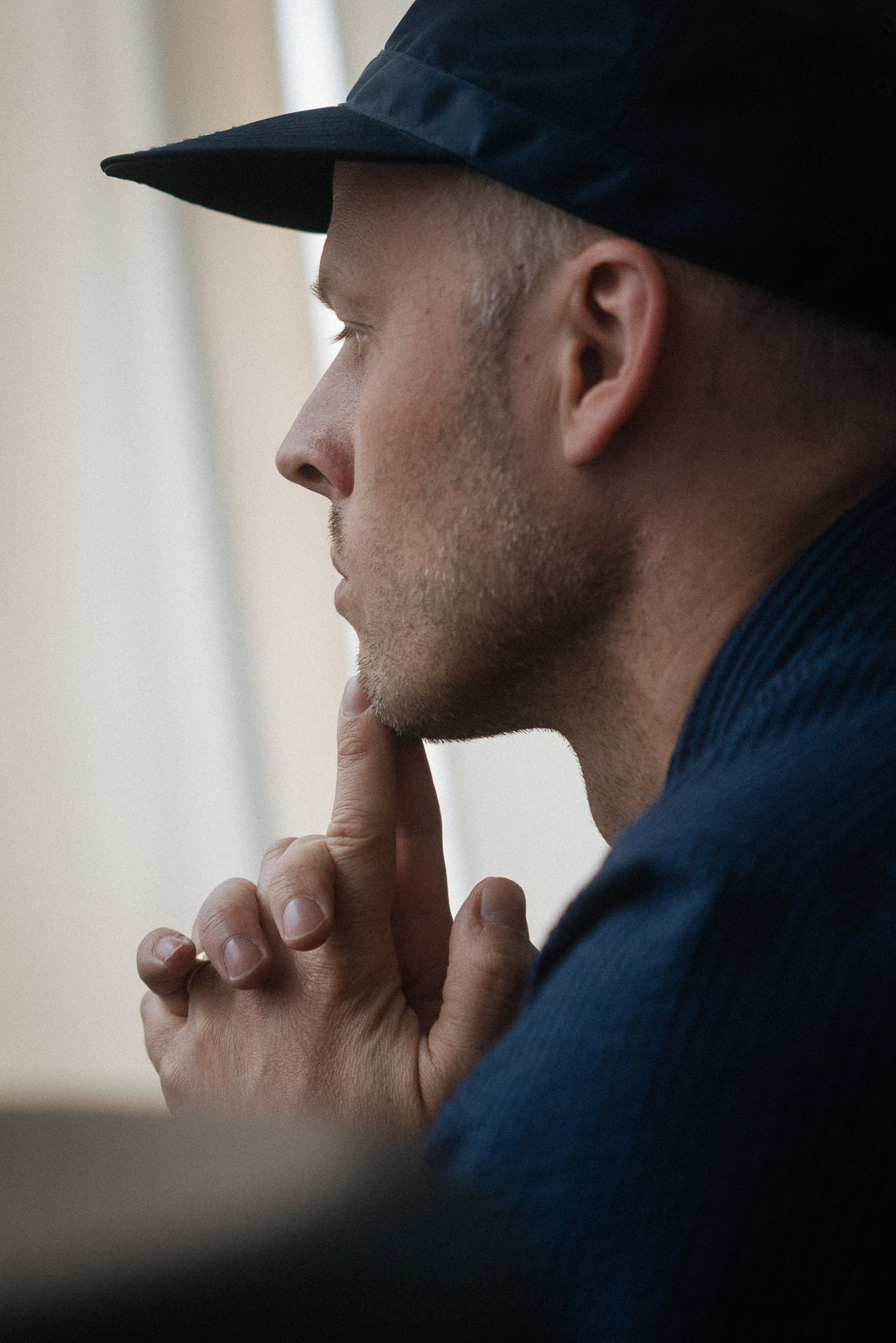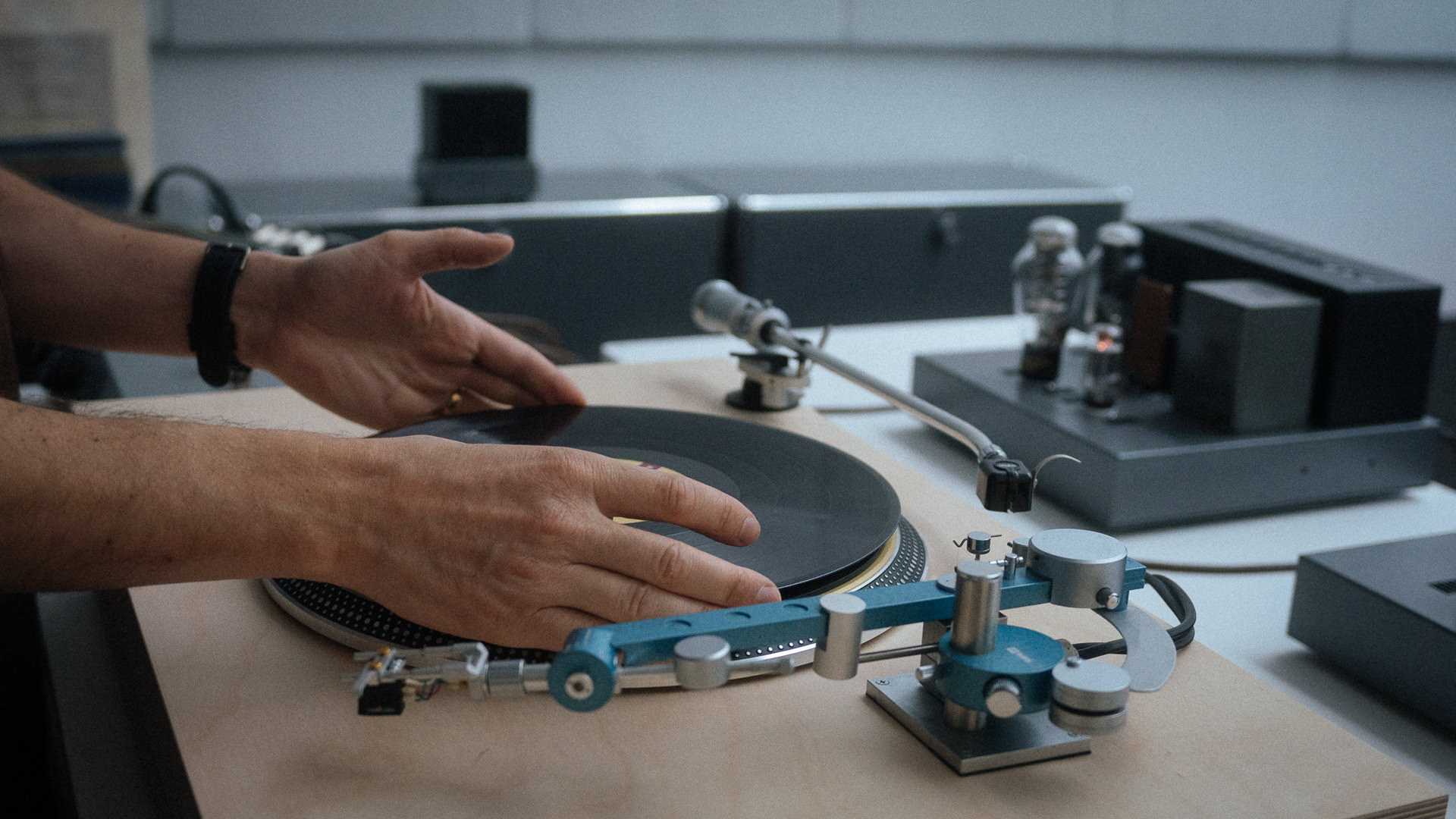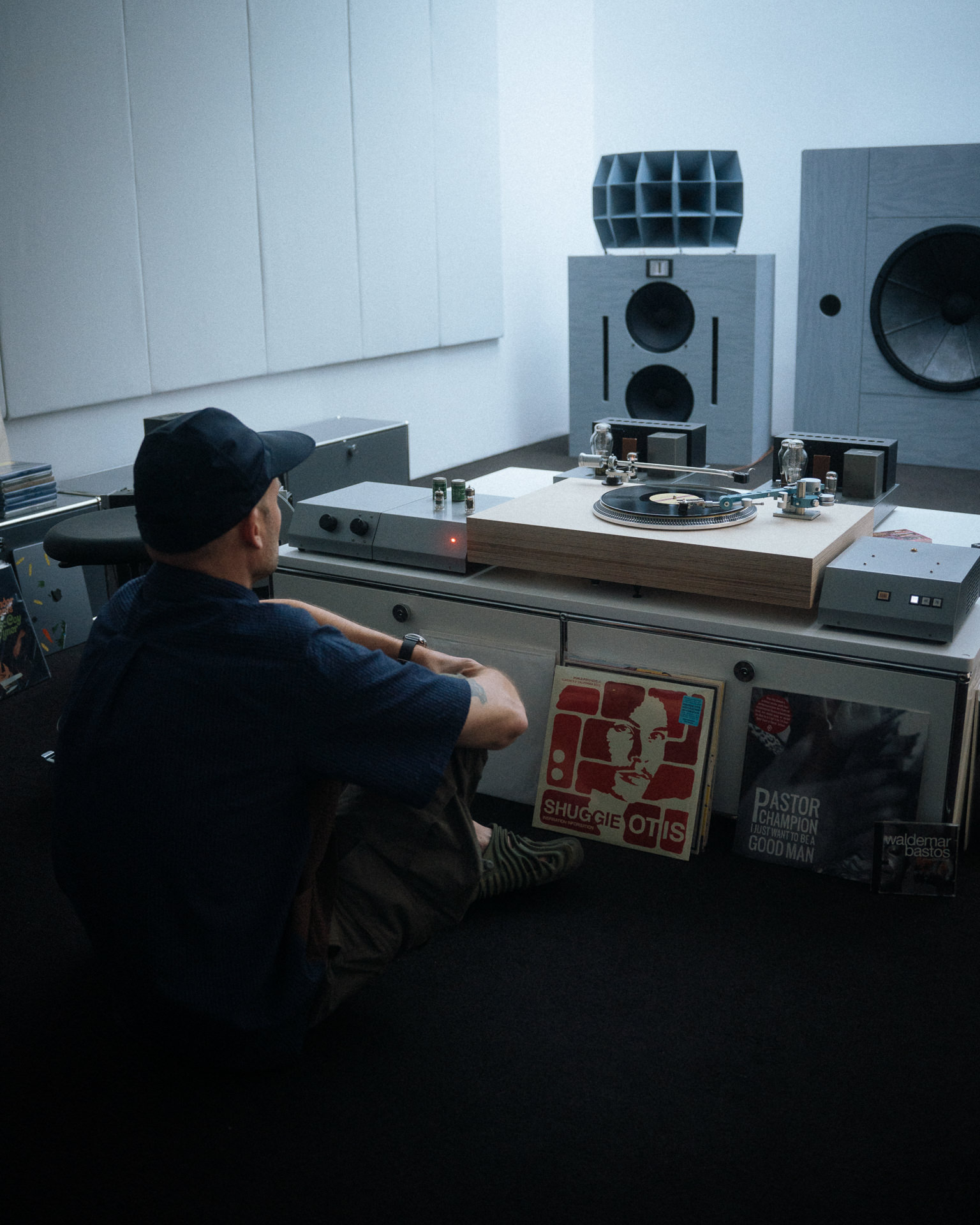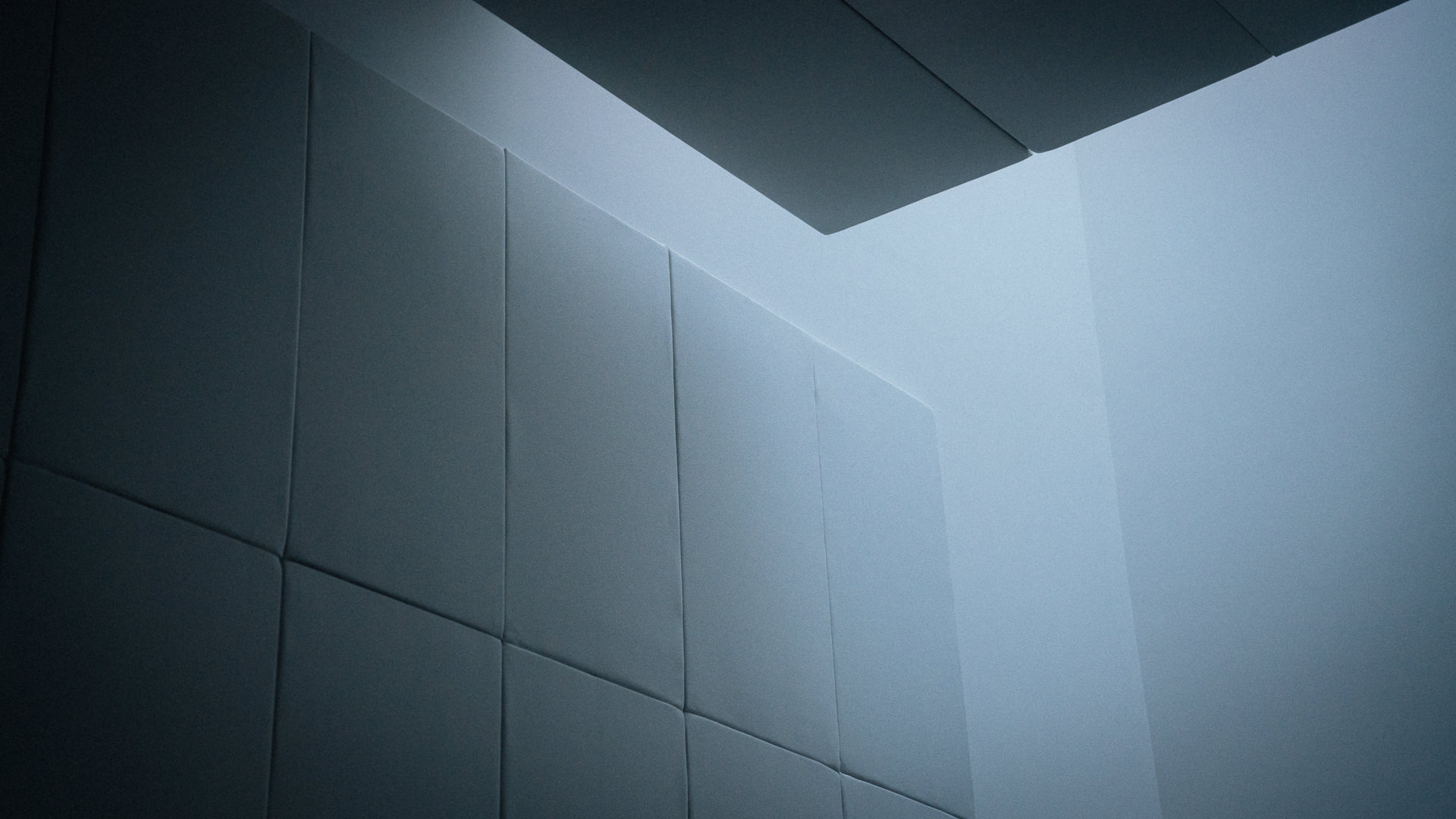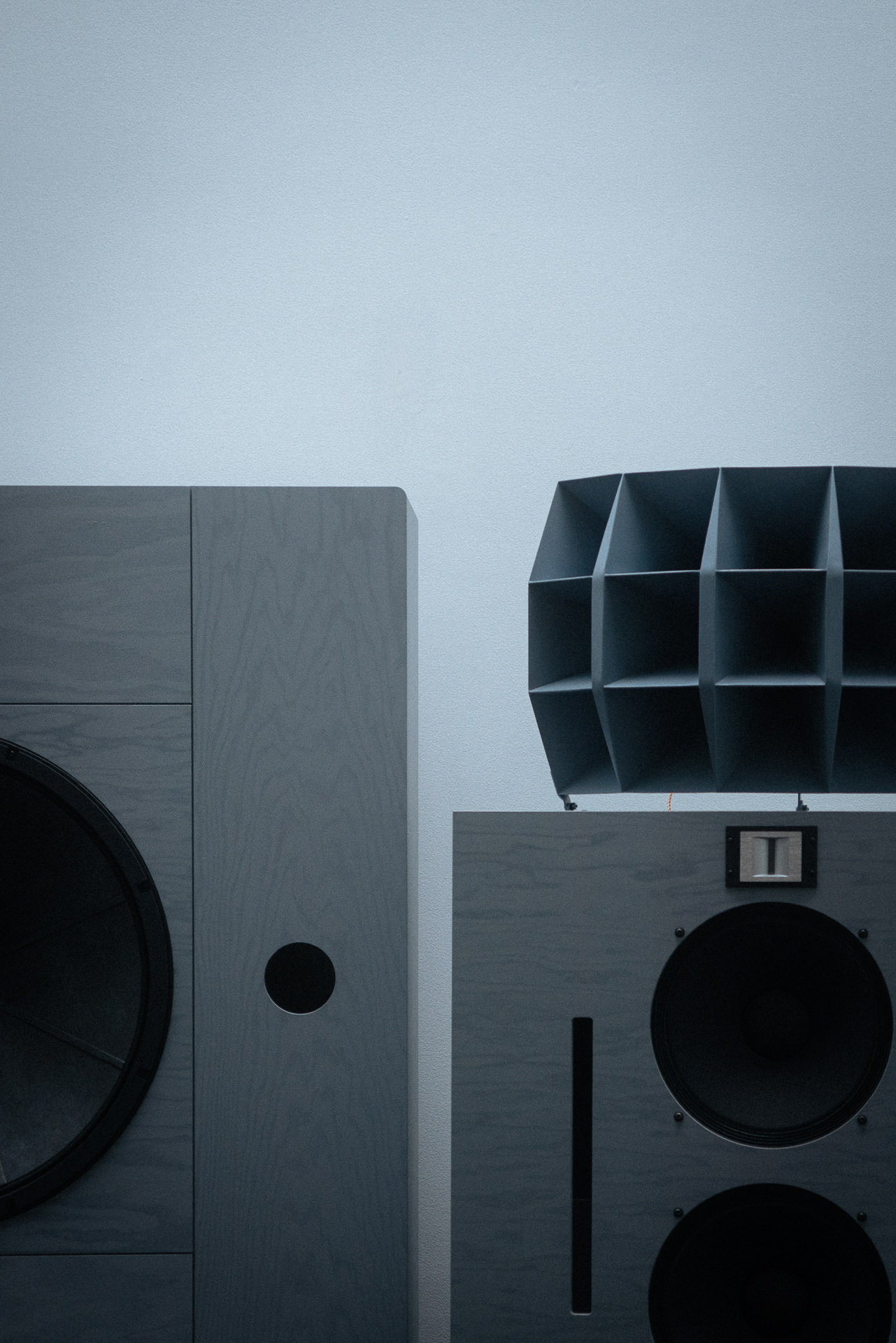 Photography by Cooper Naitove 
Never miss a beat
Sign up for our newsletter to receive updates and exclusive offers